CIMA Lecturers' Conference Indonesia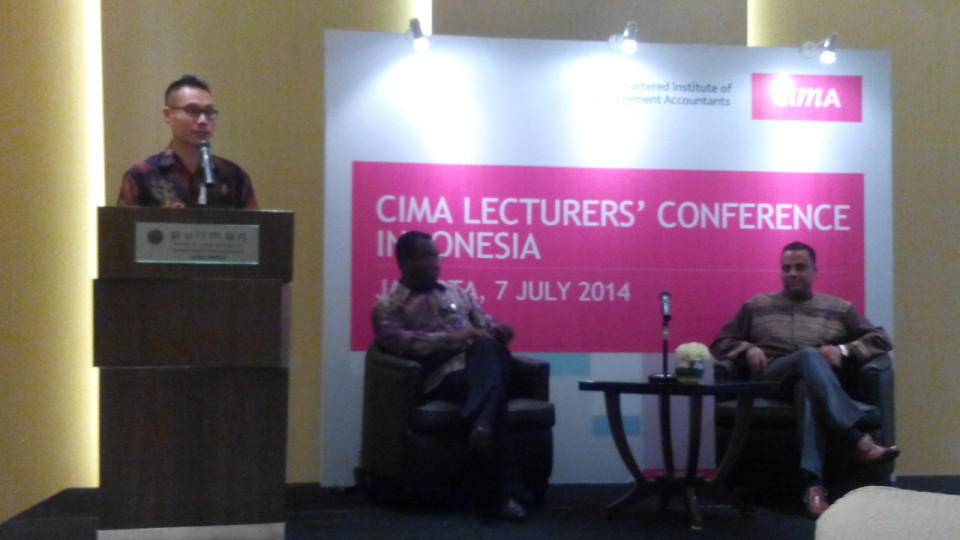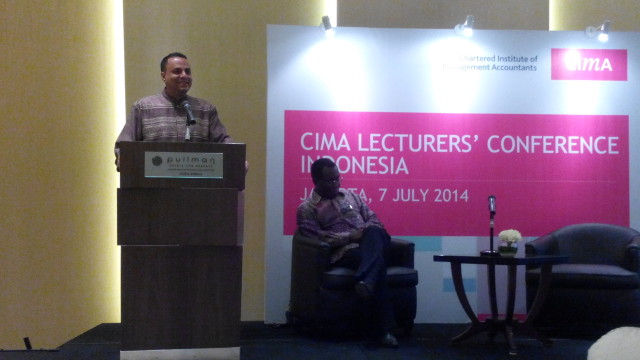 Opening remarks by Mr Venkkat Ramanan, Head of South East Asia, CIMA
Keynote by Dr Noel Tagoe, Executive Director Education, CIMA
Accounting and Finance Department, BINUS University berkesempatan untuk menghadiri CIMA Lecturers' Conference Indonesia pada tanggal 7 Juli 2014 di Pullman Thamrin Jakarta.
Conference tersebut terbagi menjadi 3 sesi, yaitu:
1. Opening remarks oleh Mr Venkkat Ramanan, Head of South East Asia, CIMA
2. Keynote oleh Dr Noel Tagoe, Executive Director Education, CIMA
3. Question and Answer Session.
Conference  tersebut memberikan pemahaman kepada pesertanya terkait:
1. Changing role of Finance professionals
2. What the employers say about the graduates today
3. CIMA 2015 Syllabus for the Proffessional Qualification
4. Find out how the revised syllabus responds to changing employer demands
Conference yang diadakan dari pukul 3.45pm – 8.00pm ini dihadiri  oleh dosen-dosen dari universitas di Indonesia. Dan khusus untuk perwakilan dari BINUS sendiri adalah Ibu Lusianah, Ibu Nur Aini dan Ibu Theresia Lesmana.