Pajak Menyatukan Hati, Membangun Negeri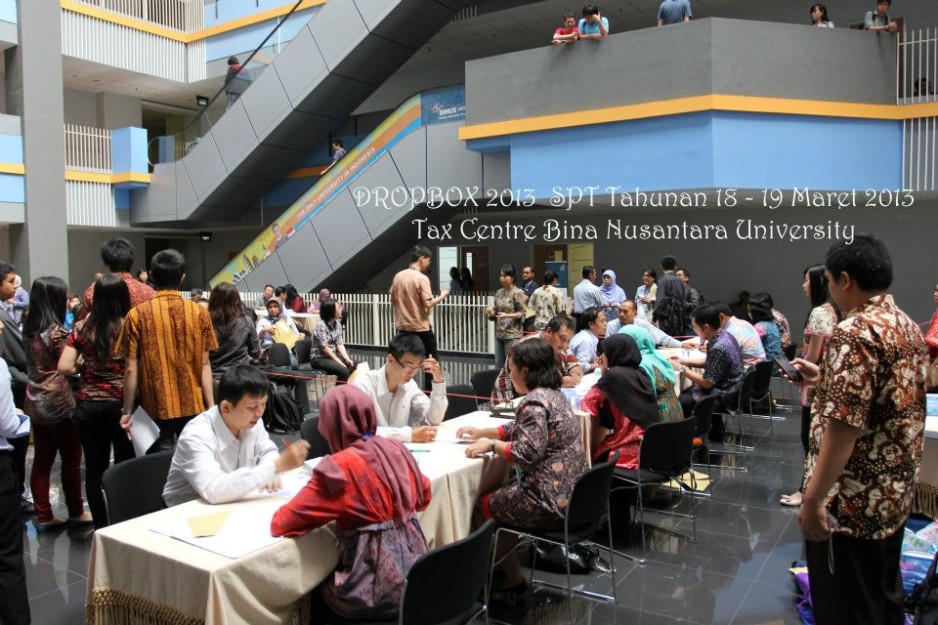 Komitmen Tax Centre jurusan  Accounting and finance UBINUS untuk membantu Direktorat Jendral Pajak mendapat dukungan penuh dari  Manajemen UBINUS. " Sangat bagus sekali drop box dapat  diselenggarakan setiap tahun di BINUS, selain mempemudah karyawan dalam pelaporan  SPT  pajak penghasilan juga  membantu funding pajak dan pajak itu sendiri dapat membiayai pembangunan dan membayar gaji pensiunan tentara yang sudah berjuang dalam memerdekakan negara RI yang kita cintai ini " ujar Dr. Engkos A.Kuncoro, SE., MM  Dekan Fakultas Economic and Business UBINUS.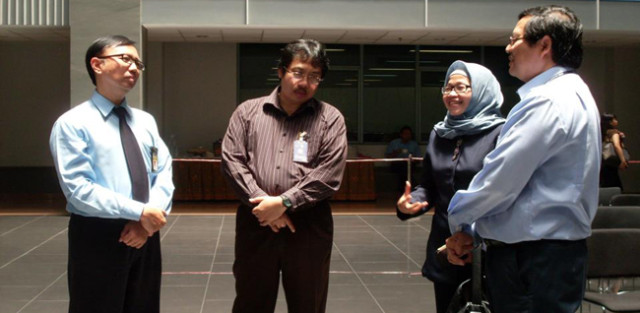 Tercatat hampir mencapai 1000 wajib pajak yang telah melaporkan pajak tahunan pada Drop  Box yang diselenggarakan pada 18 maret dan 19 maret 2013 yang berlokasi di Kampus Anggrek 2013  . Wajib pajak yang mayoritas terdiri dari karyawan Binus ini, antusias untuk melaporkan pajak mereka , " Drop Box di BINUS memudahkan kita melaporkan SPT , tidak usah jauh-jauh dengan antrian yang panjang dan keluar kantor. Good Job untuk Tax Centre Jurusan Accounting & Finance UBINUS" ujar msd salah satu karyawan Binus.
Event ini merupakan kerjasama Kanwil DJP Jakarta Barat dan Tax Centre Jurusan Accounting & Finance UBINUS.