Fransisca Hanita Rusgowanto, S.Kom., M.Ak.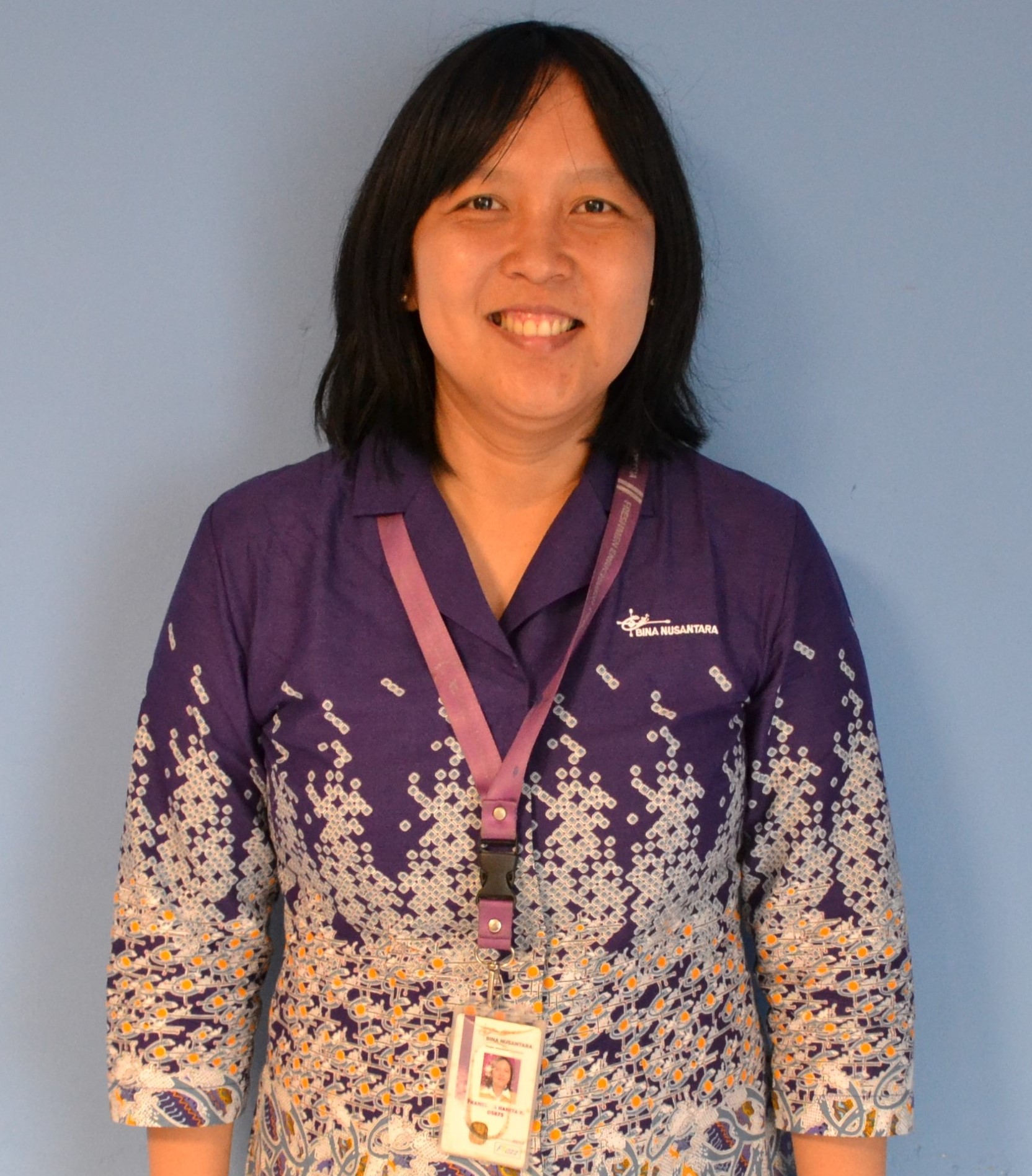 Fransisca Hanita is a faculty member at BINUS University.
Fransisca Hanita studied her bachelor in computerized science (computerized accounting) from Bina Nusantara University, master in economic (especially in accounting) from Tarumanagara University.
Fransisca Hanita has three and a half years as a lecturer at Mercu Buana University for economic and business faculty (accounting and management) for taxation, introduction to accounting, intermediate accounting, accounting information systems, business ethics and professions, management information systems, SAP (System Application And Product In Data Processing) for fundamental, financial and controlling). In Mechanical Engineering faculty for statistics (SPSS= Statistical Package for the Social Sciences).
Fransisca Hanita now has been teaching at economic and communication faculty for Bina Nusantara University in accounting information system and internal control, introduction to accounting with IFRS (International Financial Reporting Standards), introduction to accounting laboratory.
Fransisca Hanita is also a member of RIG (RESEARCH INTEREST GROUP) at Bina Nusantara University.