DAVID JANUAR DELOITTE GRAND AMBASSADOR 2017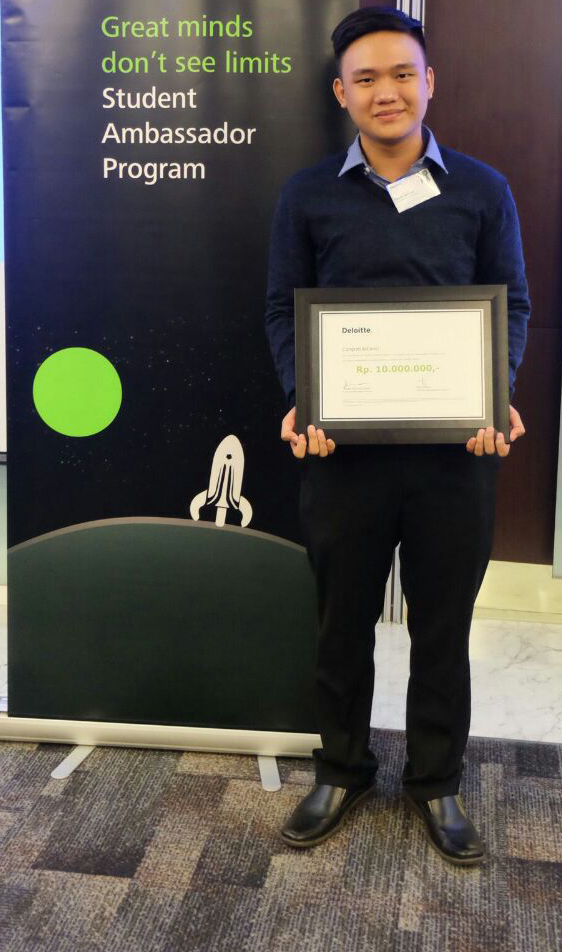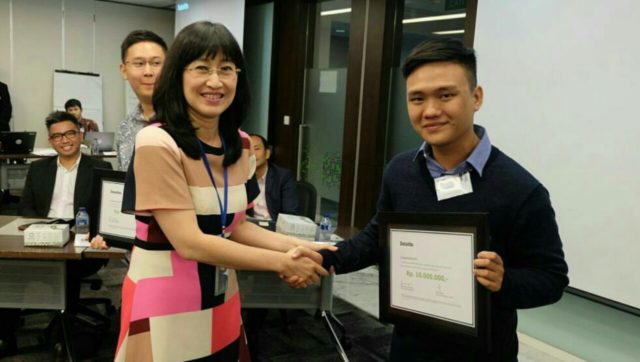 7th March 2017 David Januar (Binusian 2018, Accounting Lecturer Assistant) has been predicate by Deloitte Company as Deloitte Grand Ambassador 2017, Replace Edeline Wijaya (Deloitte Grand Ambassador 2016)
Here is the Testimoni From David Januar:
I was glad that I was given the chance to participate in Deloitte Ambassador Program!
I was able to meet, share, and learn various knowledge & experiences from professionals, experts, and other great candidates!
One of the most inspiring thing that I learnt from this program is; 'It's not about how great & many knowledge you possess, it's all about the impact that you have made through your knowledge, experiences, and actions'
Thanks to my parents, God, lecturers, and every single one who has supported me 'till today ?
kd