Visitation to UNSW, Australia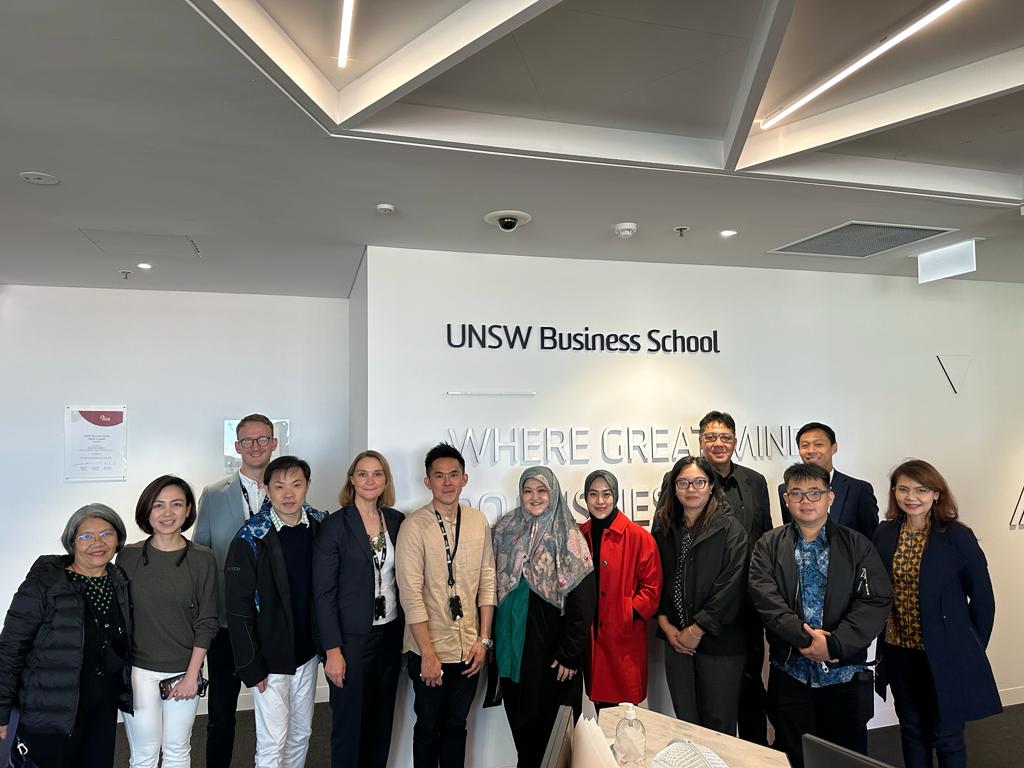 School of Accounting mengadakan International Benchmarking pertama di tahun 2023 ini secara offline. Kampus yang menjadi tempat kunjungannya adalah University of New South Wales, Sydney (Australia). Dalam kunjungan ini, School of Accounting diikuti oleh beberapa pejabat, seperti Bapak Kevin Deniswara (Head of Accounting Program) & Ibu Valentina Tohang (Head of Finance International). Tidak lupa ada pula Ibu Linda Kusumaning Wedari (SCC – Accounting Bekasi) dan Ibu Yanthi I.M. Hutagaol (SCC – Finance International).
Dalam kunjungan ini, School of Accounting mendapat kesempatan untuk bertemu dengan pejabat dari lingkungan School of Accounting, Auditing & Taxation, UNSW. Banyak ilmu yang diserap dan tentunya akan ada kerjasama yang akan menguntungkan bagi kedua belah pihak.