Artax Goes To Campus – BINUS University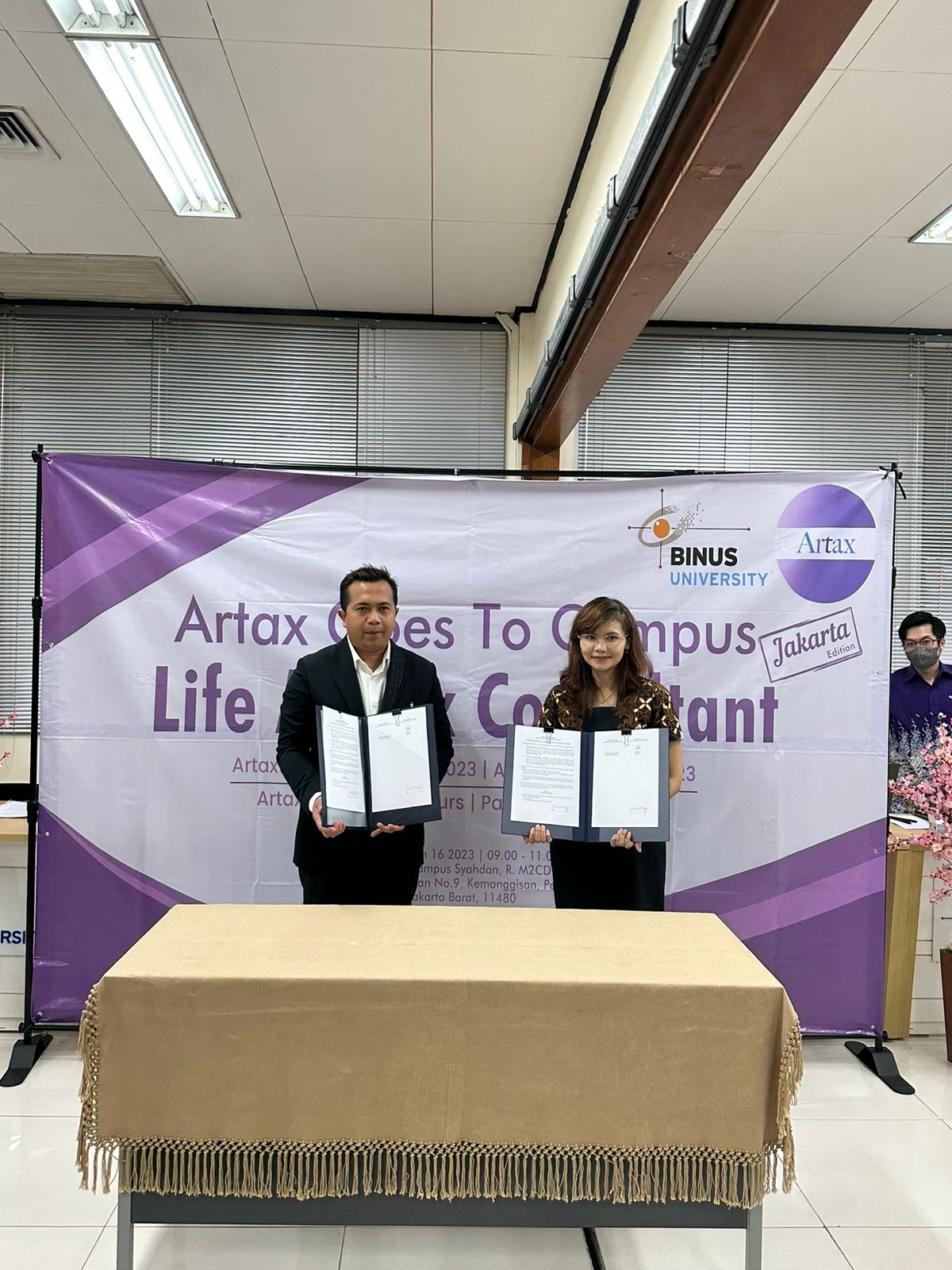 Pada Kamis, 16 Maret 2023, Artax melakukan acara bersama dengan BINUS University bertajuk "Artax Goes to Campus" bertempat di BINUS@Kemanggisan, Syahdan Campus.
Acara yang diadakan Artax ini bertujuan memberikan pengetahuan kepada para Binusian mengenai kehidupan sebagai konsultan pajak hingga pemaparan materi mengenai pajak untuk Entrepreneur. Selain itu juga, Artax juga memaparkan mengenai perusahaannya, mulai dari sejarah hingga kultur yang ada dari Artax.
Tidak lupa juga dilaksanakan penandatanganan MoU kerjasama antara BINUS University dan Artax. Dari pihak BINUS diwakilkan oleh Ibu Linda Kusumaning Wedari, Ph.D. (Deputy Head of Accounting Department).
Untuk informasi lebih lanjut dapat mengakses link berikut ini