Penghargaan GLS untuk School of Accounting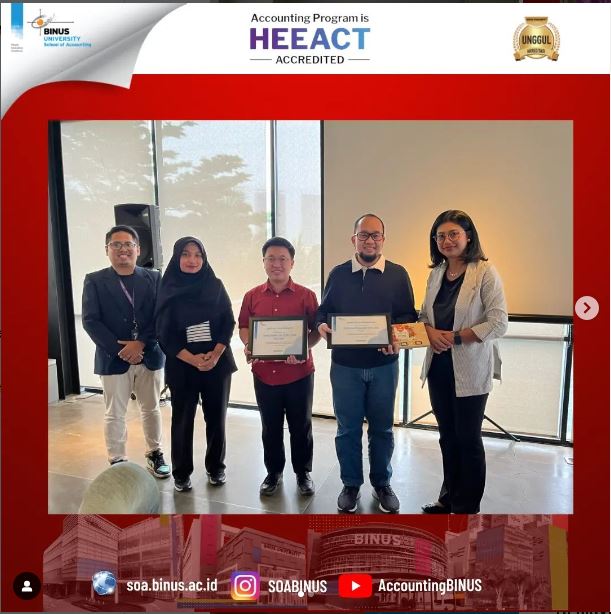 School of Accounting BINUS University, khususnya Accounting Program mendapatkan penghargaan dari Binus Global atas penyelenggaraan Global Learning System (GLS). GLS sendiri merupakan program rutin yang diadakan oleh BINUS University dengan melibatkan kalangan industri, asosiasi profesi, institusi swasta, pemerintah, dan Dosen-Dosen universitas lain yang secara aktif memberikan tambahan pengetahuan melalui diskusi pada forum online untuk para Binusian.
Kali ini, School of Accounting (SOA) mendapatkan dua penghargaan sekaligus, yaitu:
1. Bapak Tommy Andrian, S.E., M.Ak., Cert.DA., MOS., Cert.SF. (SCC-Accounting Fundamentals) sebagai moderator paling interaktif dalam GLS Periode Ganjil 2022/ 2023.
2. Bapak Mohammad Rezky Iqbal Putra, S.E., M.M., CRMP., sebagai Partner GLS paling interaktif dari PT Hexindo Adiperkasa Tbk Periode Ganjil 2022/ 2023.
Untuk informasi lebih lanjut dapat mengklik link berikut ini