Peresmian School of Accounting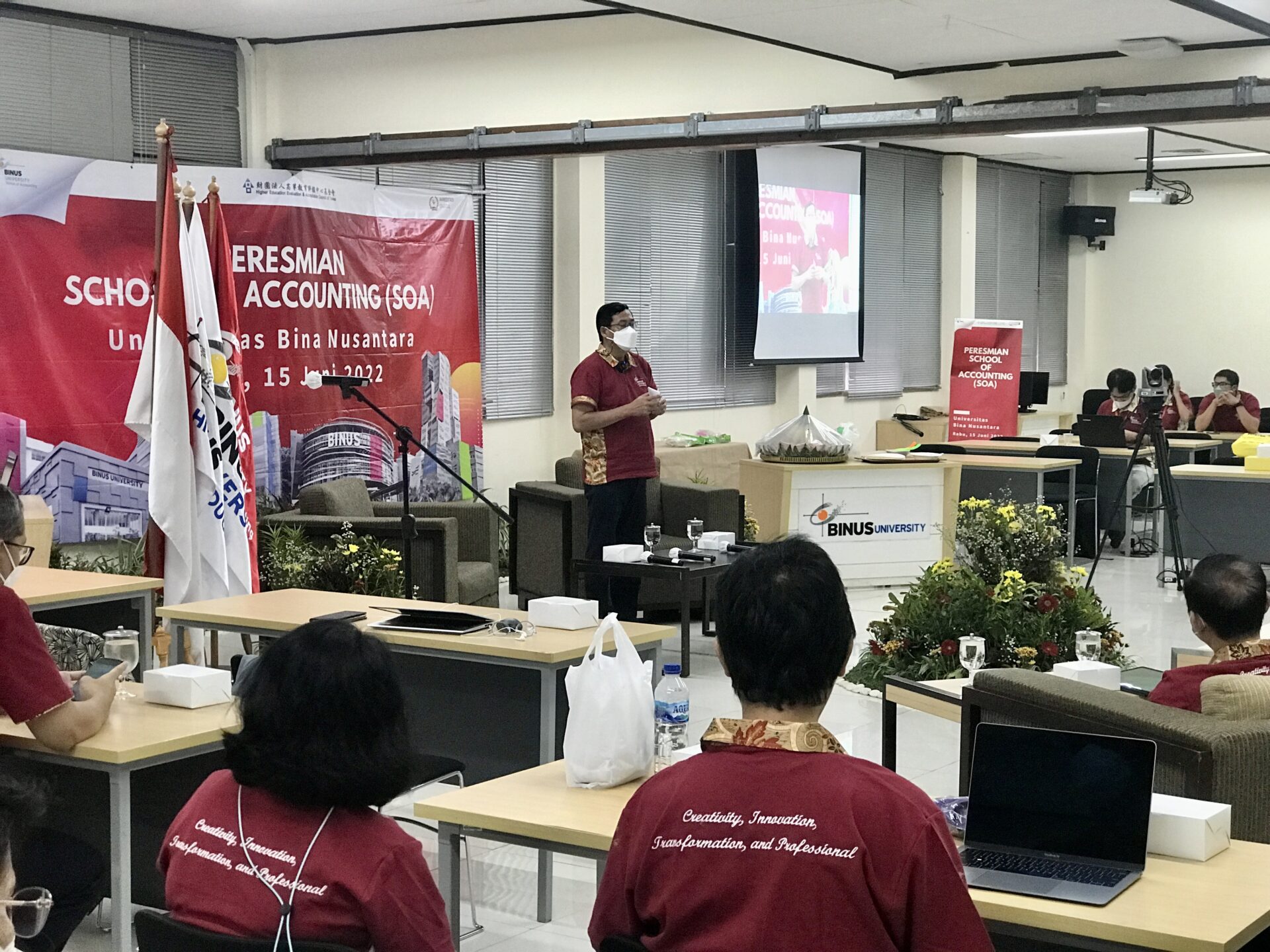 Pada 15 Juni 2022, telah dilaksanakan kegiatan peresmian School of Accounting BINUS University. Adapun sebagai salah satu fakultas yang baru berdiri di tahun 2022 ini, namun sejarah nya tidak bisa dilepaskan dari berdirinya Accounting Study Program yang sudah ada sejak 1996, dimana Accounting Program merupakan salah satu program studi tetua yang ada di BINUS University,
Acara ini mengundang beragam orang-orang hebat, mulai dari Prof. Mardiasmo sebagai Ketua IAI yang memberikan sambutannya. Dalam Sambutannya, dijelaskan bahwa akuntansi yang terus berkembang akan semakin membuka banyak kesempatan baru di masa yang akan datang. Tentunya ini menjadi kesempatan yang baik.
Selain itu, juga dilaksanakan webinar "Shaping the Next Generation of Professional Accountant in Disruption Technology" yang dibawakan oleh pembicara hebat seperti Bapak Didik Madiyono (Anggota Komisioner LPS), Bapak Leonardus (Direktur Keuangan PT JakPro) hingga Ibu Henrietta Kristanto (Managing partner PB Taxand). Mereka juga sepakat bahwa akuntan harus terus bergerak mengikuti perkembangan jaman agar tidak punah.
Terakhir, ditutup dengan acara diskusi bersama alumni Accounting, yaitu Bapak Yoshua Gautama dan Ibu Rahelyna Miring yang banyak memberikan insight kepada para partisipan mengenai pentingnya belajar akuntansi, dan bagaimana akuntansi BINUS membantu mengembangkan diri mereka dan membuat mereka sukses hingga sekarang.