Understanding the Basic Concepts of Smart Living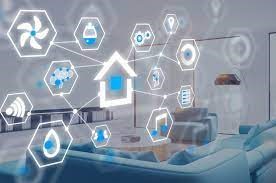 Smart living to create a decent living environment, comfortable, practical, healthy and efficient.  Smart living is meant to be a measurable quality of life or commonly known as the culture of the community.  The concept of smart living is a perspective or mindset that is based on practicality and efficiency, but upholds the comfort factor.  Cultural achievements in humans, directly or indirectly are the result of education.
Examples of smart living such as the procurement of Taman Seribu Jaringan which is one of the supports for education other than libraries. Another example of smart living can be the integration of various electronic equipment in the workspace / office (such as PCs / laptops, printers, slide projectors, TVs, audio systems, Phone / Voice / Fax, and so on) into one product access in the form of Table – desktop socket systems, and or floor socket systems. Smart living itself is usually applied in various aspects, including residential.
The dimensions of smart living include: (1) A competitive industrial ecosystem; (2) Health Infrastructure; (3) Availability of means of transportation.
Examples of smart living applications such as CCTV, E-Parking, E-SPM, SIPETARUNG and so on.
Reference:
Bandung City Government Regional Development Planning Agency. 2013. LAPI ITB.
Image Sources: Google Images