Cost & Managerial Accounting Challenges and Opportunities Presented by Data Analytics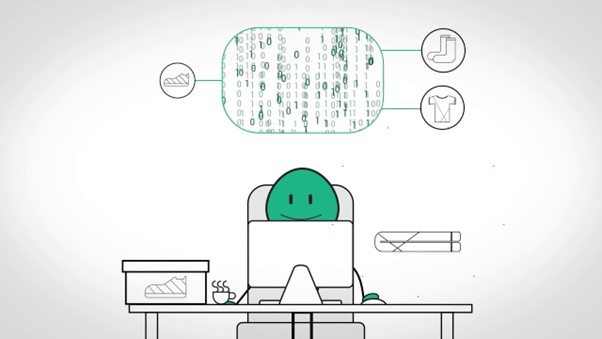 With a working definition of data analytics and how it can be used in cost and management accounting, let's consider some of the significant challenges to be overcome in using data analytics, along with the opportunities to be leveraged by using this tool, listed below:
Challenges:
Defining the business problem to be answered using data analytics and selecting the most relevant data available to answer it. This is not a straightforward process but an iterative one. For example, spending days—or weeks—refining and redefining the project's scope and rearranging data is typical. How do professionals best cope with these situations? They must be open-minded to the iterative nature of problem-solving, willing to collaborate to refine the problem, and adept at handling ambiguity.
More professionals at the staff, analyst, and manager levels need a baseline of technical skills to work with structured and unstructured data. Such technical skills enable workers to perform the required analysis themselves or communicate their needs to an information technology department or a data scientist team to complete the analysis. At a minimum, business professionals must understand assumptions and potential biases accompanying specific techniques.
Technical terms must become part of business and executive language to facilitate business decision-making. Since collaboration is fundamental to solving these commonly open-ended problems, technical terms will give employees the required vocabulary to use in communicating issues and helping to find solutions.
Insufficient understanding of the application of big data in management accounting. Management accounting of all enterprises requires a large amount of data support to provide a scientific and practical basis for decision-making. Therefore, the importance of big data to management accounting is obvious. Yet, the lack of attention from enterprises and the imperfect use of big data can hinder management accounting and its development.
Shortage in management accounting personnel. In the era of big data, personnel shortages are the major problem to be resolved first to promote the rapid development of management accounting. Management accounting personnel in the era of big data is a new type of management accountant that, based on professional knowledge of management accounting, can analyze data information through information analysis tools and provide reasonable decisions. The lack of professional data analysts has made the development of management accounting and innovation of information technology face particular difficulties. Therefore, whether timely training on management accounting talents who possess the knowledge and skills needed for such analysis can be achieved or not is critical to the development of the enterprise.
Opportunities:
Accountants have always had good oral and written communication skills, an intuition for cause-and-effect, and the ability to see a decision's financial implications quickly. Those skills mean accountants are poised to integrate a data analytics skill set within their tool kit, giving them an edge in the marketplace.
Accountants are comfortable working with a diversified team, are often leaders, and have been taught foundational management skills. This combination enables them to play a liaison role between technical teams and operational teams.
Accountants have many insights to add value to companies using data analytics for strategy formation and execution.
Enhancing enterprises' forecasting capabilities. The percentage of Internet users using mobile devices to access the Internet is way higher than that of other network devices, which serves as a sign that mobile phones are no longer traditionally used to receive calls and send text messages but have become a medium for network information transmission. Many enterprises have opened official accounts where they can publish their new products, communicate with potential users, obtain new information, and improve their products and services. Users can also post how they feel. These tools make information transfer more convenient. Enterprises can make full use of the data brought by these tools to obtain information timely. Through forecasting techniques and management accounting methods, they can sort and classify information, perform quantitative analysis, and make rational judgments. They keep abreast of the entire market's latest trends, understand the opponents' latest developments, analyze the market's possible trends, and quickly and rationally plan their development strategies to obtain market advantages.
Strengthening enterprises' decision-making capabilities. Enterprises can recommend possible product information based on the consumer's behavioral preferences and promote the sales of their products. At the same time, the management accounting personnel can perform more effective search and analysis of this complex information in the context of big data, which thus enables enterprises to adjust production and management strategies timely, and enhance their core competitiveness and scientific and accurate decision-making.
Improving the efficiency of enterprise operation and management. Management accounting can collect a large amount of data and thoroughly investigate the market. Through the processing of data, it can have an overall grasp of the operating costs of the enterprise and thus help it reduce unnecessary investment and production costs, determine the optimal production and sales scale, and formulate appropriate management plans to help reduce costs. The use of big data makes it easier for management accounting to improve work efficiency while simplifying work. The results of various data analyses are more easily found in the context of big data. Effective integration of enterprises' production with information technology can, under the principle of reducing cost, reasonably adjust and optimize their capital structure and quickly improve their production technology and processes, thereby furthering control accurately the cost input, improving the efficiency of operation and management, and ensuring their maximum benefit.
Sources:
Google Image. (2022)
Farmer K. C. and Fredin A. (2022). Cost Accounting: With Integrated Data Analytics, 1st Edition. Wiley.
Penglin L and Jiali Z. (2018). Opportunities and Challenges for Management Accounting in the Era of Big Data. Advances in Social Science, Education and Humanities Research. 237, 402-407.