ACCA Accreditation 2023 – 2027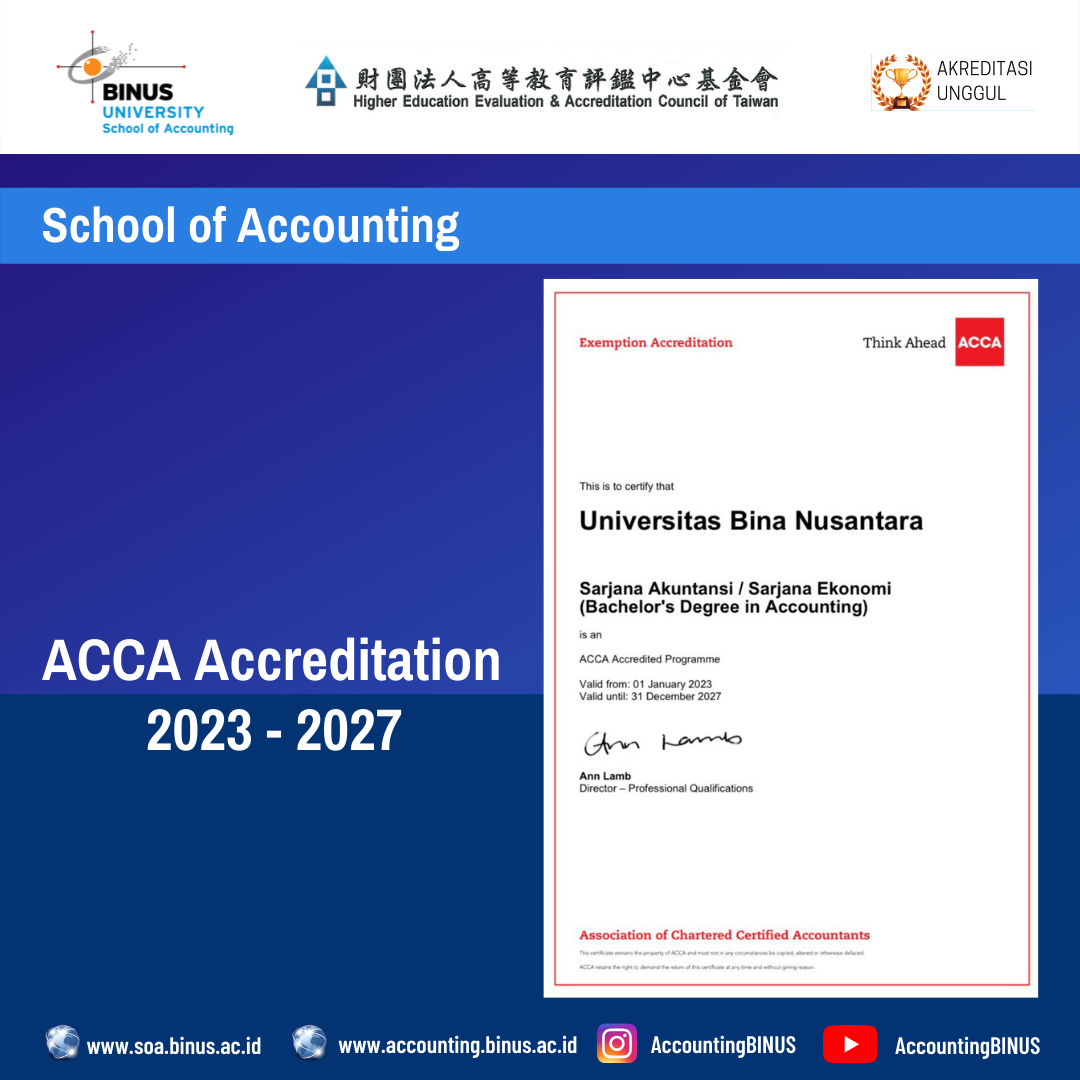 Hai para Binusian!! Apa kabar?!
Kabar gembira untuk School of Accounting!!!
ACCA (Association of Chartered Certified Accountants) selaku International Professional Body di Bidang Akuntansi telah memberikan pengakuan kualifikasi kepada School of Accounting. Penghargaan ini semakin menunjukan bahwa School of Accounting memiliki komitmen terus-menerus untuk mengembangkan diri-nya menjadi lebih baik agar dapat memberikan pelayanan yang maksimal kepada seluruh BINUSIAN!!
Selamat untuk School of Accounting! Selamat untuk para BINUSIAN!
#schoolofaccounting
#binusuniversity
#accreditation
#acca
#international