BEVE 2022 "Game Changer: E-Sports, NFT and Accounting"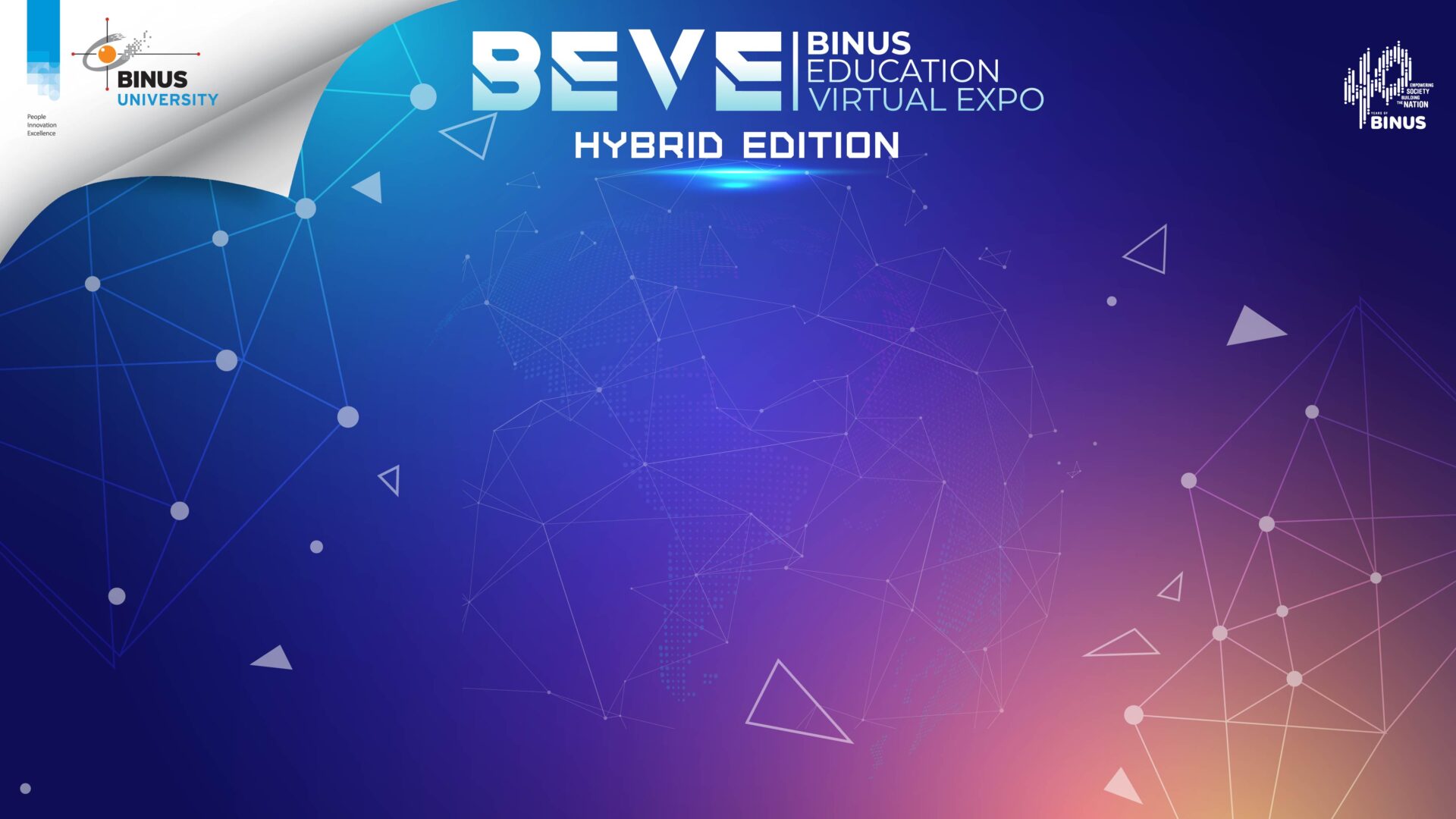 BINUS University kembali mengadakan acara tahunan-nya yaitu BINUS Education Virtual Expo (BEVE) 2022. Acara tahunan ini bertujuan untuk terus memperkenalkan BINUS University kepada masyarakat umum dan calon BINUSIAN. Tidak ketinggalan, Accounting Study Program juga ikut serta dalam booth BEVE 2022 ini.
Pada Kamis, 27 Januari 2022, Accounting Study Program ikut memeriahkan acara BEVE 2022 dengan membawakan talkshow bertajuk "Game Changer: E-Sports, NFT & Accounting". Acara ini berhasil mengundang pembicara-pembicara hebat, seperti:
Nashiruddin Al-Fath (Founder @kulitalks)
Priyagung "Ruichen" Satriono (Professional E-Sports Coach)
Ricky Setiawan (CEO of GGWP.ID)
Tidak hanya itu, bertindak sebagai moderator sekaligus pengarah jalannya acara adalah Ms. Setiani Putri Hendratno sebagai LS-S2 Accounting Study Program.
Dalam diskusi ini disimpulkan bahwa ternyata Accounting memiliki peran yang sangat meluas di segala bidang, bahkan sampai ke bagian NFT & E-Sports. Semua bidang ini membutuhkan peran akuntan agar pencatatan dapat berjalan dengan baik, sehingga tidak ada biaya yang terbuang dengan sia-sia.
Tunggu apalagi? Putuskan pilihanmu sekarang dengan bergabung ke AccountingBINUS!!