ACCOUNTANT ROLES IN FOOTBALL CLUB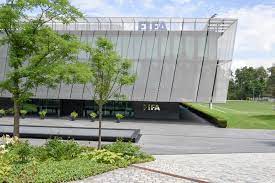 Saat ini, akuntansi dari sepakbola internasional berada dibawah naungan International Accounting Standard Board (IASB) yang bertugas untuk melakukan pengawasan atas standar akuntansi yang digunakan oleh para klub sepakbola. IASB sendiri dirasa mampu membawa transparansi, akuntabilitas, serta efisiensi dalam pasar finansial di seluruh dunia.
Ketika klub melakukan pembelian pemain, pencatatan dilakukan mengikuti standar dari IAS 38, yakni sebagai intangible assets. Oleh karena itu, biaya perolehan untuk pemain dikapitalisasi bersama dengan biaya penyerta dari total biaya transfer sang pemain, seperti halnya biaya yang dikeluarkan untuk agen. Biaya tersebut kemudian diamortisasi sesuai dengan masa kontrak yang berlaku dan ketika memasuki akhir dari durasi kontrak, nilai kontrak akan menjadi 0. Jika sang pemain kemudian dijual sebelum masa kontraknya habis, maka nilai aset yang sudah dicatatkan akan dikeluarkan dari neraca, dan akan menghasilkan gain or loss on disposal of the player registration di laporan laba-rugi. UEFA selaku organisasi yang mengelola sepakbola Uni Eropa memperbolehkan laporan keuangan disajikan dengan standar yang berbeda selama masih mengikuti standar minimum dari informasi yang diperlukan, yang meski demikian klub pada umumnya akan mengikuti standar dari pelaporan keuangan sesuai dengan standar nasional untuk memenuhi regulasi. Jika standar tersebut tidak sesuai dengan regulasi yang diperbolehkan oleh UEFA, maka klub perlu menyediakan informasi pelengkap yang sesuai dengan kebijakan akuntansi yang dibutuhkan oleh regulasi, yang secara tidak langsung mengarah pada penyajian ulang laporan keuangan.
Sumber:
European Leagues. (n.d.). European Leagues. Retrieved from European Leagues: https://europeanleagues.com/wp-content/uploads/Philippa-Lombardi-Accounting-of-Football-Players-and-FFP.pdf
Image Sources: Google Images