WHAT ARE BIG DATA AND ANALYTICS?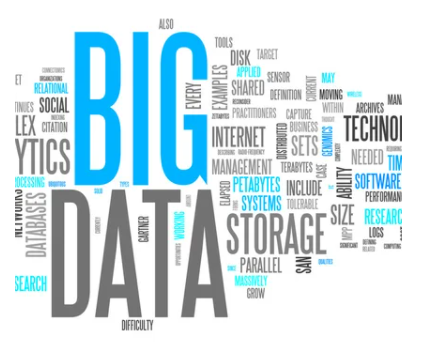 Definition – What is big data?
Big data is a set of high-volume, high-velocity, and high-variety information that demands cost-effective innovative forms of information processing for enhanced insight and decision making.
The end goal of big data should be to leverage the information resulting in increased value to the customer and an organization.
How big is "big"? Volume levels in big data
In addition to transactional data and user-created data, the advent of the internet opened the floodgates to new databases, new forms of data, and data that no longer needed to be created by human intervention.
DOMO.com create an analysis of the amount of data that is processed or created every minute over the internet.
The amount of data continues to grow exponentially. There's nothing on the horizon that suggests this increase of information will not continue. The challenge for the accountant is managing the expansion of information in terms of collecting, archiving, accessing, and interpreting. The growth in structured data, unstructured data, streaming data, and the like will only continue.
Sumber:
Lindell, J. (2020). Analytics and Big Data for Accountants. 2nd Edition. Wiley.
Domo. (2020). Data Never Sleeps 5.0. https://www.domo.com/learn/data-never-never-sleeps-5
James, J. (2020). Data Never Sleeps 6.0. https://www.domo.com/blog/data-never-never-sleeps-6/
Domo. (2020). Data Never Sleeps 7.0. Connecting Your Data, Systems & People. https://www.domo.com/learn/data-never-sleeps-7