Role of Accounting Information in Business Planning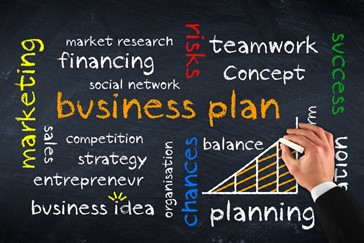 Accounting plays a crucial role in the business planning process. Starting and planning a business is a demanding task. Whether an individual or a group of investors buys an existing business or begins a brand-new business entity, there are many issues to deal with. One of the most important questions that faces prospective business owners is what type of business structure will suit the business. Will the business be a for-profit entity with the primary objective of making a profit from the resources the owners control in order to increase their wealth? Alternatively, is the entity's objective to maximise the services provided from the resources they control? This second type of entity is known as a not-for-profit entity. Examples include sporting clubs, hospitals and charities. Profit-oriented business structures include sole traders, partnerships and companies. Most business entities are classified as SMEs (small to medium-sized enterprises). Small businesses are entities with annual revenue between $2 million and $10 million. In Australia, more than 97 per cent of entities are SMEs and they employ approximately 44 per cent of the workforce. Larger business entities such as JB Hi-Fi Ltd, Qantas Group and BHP Group Ltd are listed on the ASX. In New Zealand, companies such as Air New Zealand Ltd, Fisher & Paykel Healthcare and The Warehouse Group are listed on the New Zealand Exchange (NZX) and have special reporting requirements. The business structures chapter will consider each form of business structure and the type of decision making that goes into the business planning process in order to choose the right form of business.
When contemplating commencing a business, an effective way to deal with the complex issues that arise is to draw up a business plan. Accounting has many inputs to this process, particularly in the area of financial projections. A business plan is a written document that explains and analyses an existing or proposed business. It explains the goals of the firm, how it will operate and the likely outcomes of the planned business. A business plan can be referred to as a 'blueprint', similar to the plans an architect would prepare for a new building, or a draft or specification that an engineer would prepare for a new machine.
References:
Birt J., et al. (2020). Accounting: Business Reporting for Decision Making 7th John Wiley & Sons Australia, Ltd.
Google Image. (2021)