International Seminar – Accountants and The Future World of Work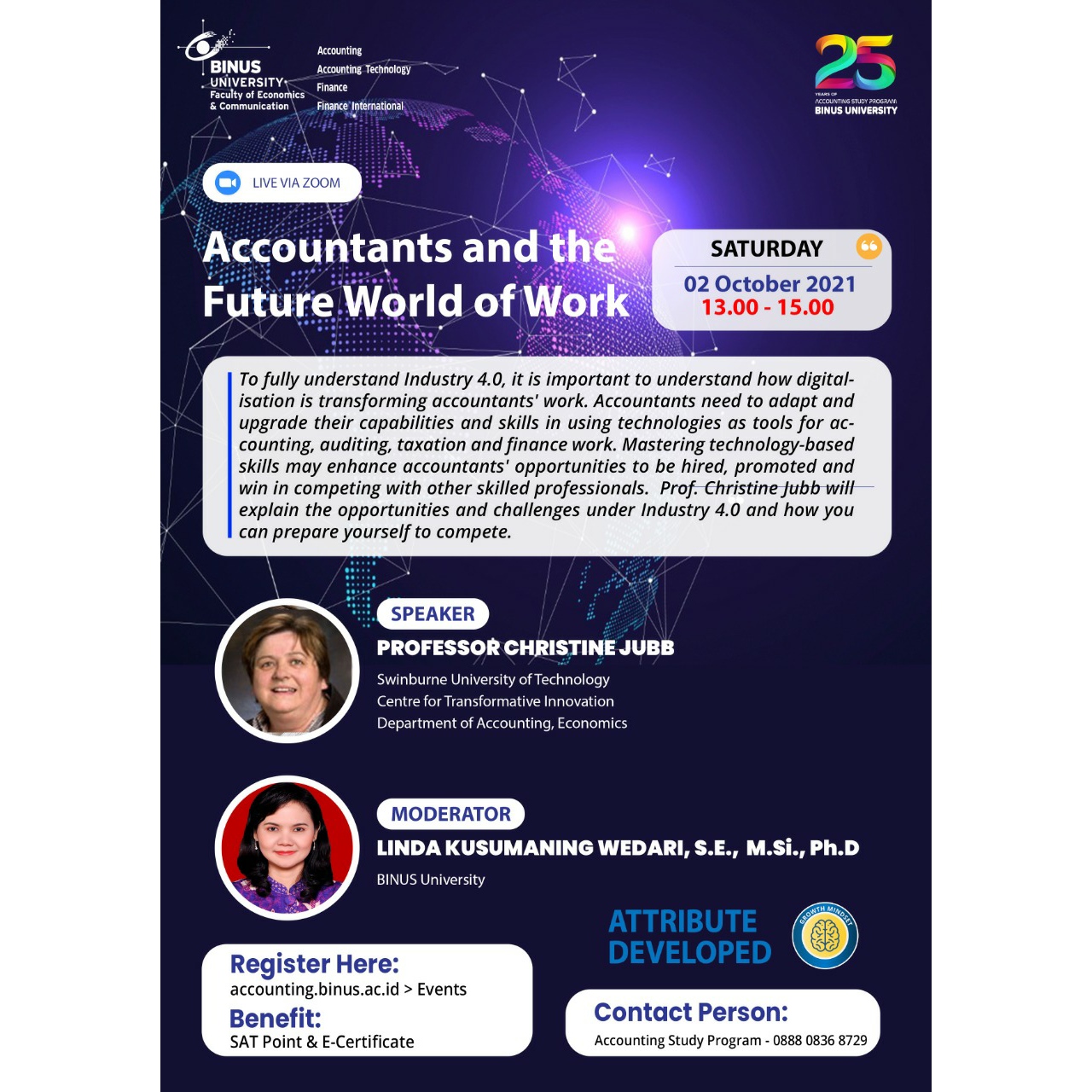 You are invited by Accounting Study Program, Binus University, to join the international webinar that will be held on:
Date / time : Saturday, 2 October 2021
Time : 13.00 – 15.00 Jakarta local time (16.00-18.00 AEST)
Topic : Accountants and the Future World of Work
Registration link : Click here
To fully understand Industry 4.0, it is important to understand how digitalisation is transforming accountants' work. Accountants need to adapt and upgrade their capabilities and skills in using technologies as tools for accounting, auditing, taxation and finance work. Mastering technology-based skills may enhance accountants' opportunities to be hired, promoted and win in competing with other skilled professionals. Prof. Christine Jubb will explain the opportunities and challenges under Industry 4.0 and how you can prepare yourself to compete.
This webinar is organised for all students of Accounting, Accounting Technology, Finance, and Finance International Programs.
So, what are you waiting for?
Don't miss this opportunity and enhance your skill to face Industry 4.0
Best regards,
Accounting Study Program