Brownbag – Introduction to SEM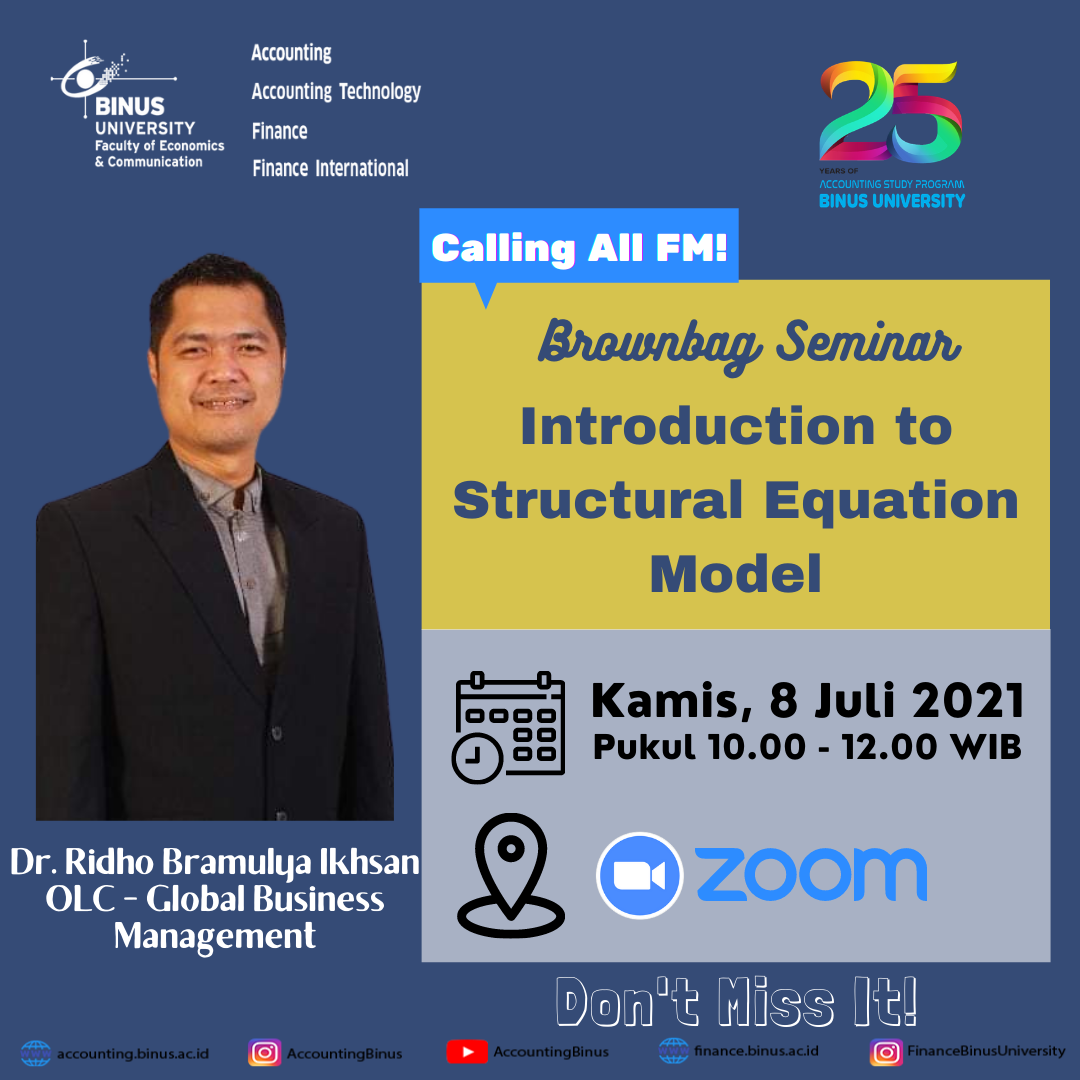 AccountingBINUS kembali mengadakan brownbag untuk seluruh faculty member (FM) dengan tema Introduction to Structural Equation Modelling. Acara ini sudah diselenggarakan pada 8 Juli 2021. Yang menjadi pemateri dalam acara ini adalah Dr. Ridho Bramulya Ikhsan selaku OLC – Global Business Management dari Binus Online Learning. Acara ini juga dibantu oleh Ibu Silvia Dewiyanti, M.Si. selaku SCC – Corporate Reporting Accounting Study Program.
Dalam paparannya, Dr. Ridho memberikan penjelasan singkat mengenai Structural Equation Model. Hal ini menjadi penting sebagai salah satu langkah awal menyiapkan para dosen, terutama dosen Accounting BINUS untuk siap menghadapi perubahan akuntansi menuju arah Data Analytics. Diharapkan dengan pelatihan rutin seperti ini, para dosen semakin terbiasa untuk mendapatkan ilmu dan hal baru untuk menunjang proses pembelajaran di kelas nantinya.
Sesi ditutup dengan sesi tanya jawab dan foto bersama.
Sampai berjumpa di acara selanjutnya.