Sharing Session & Mini Gathering Aslab B21 & B22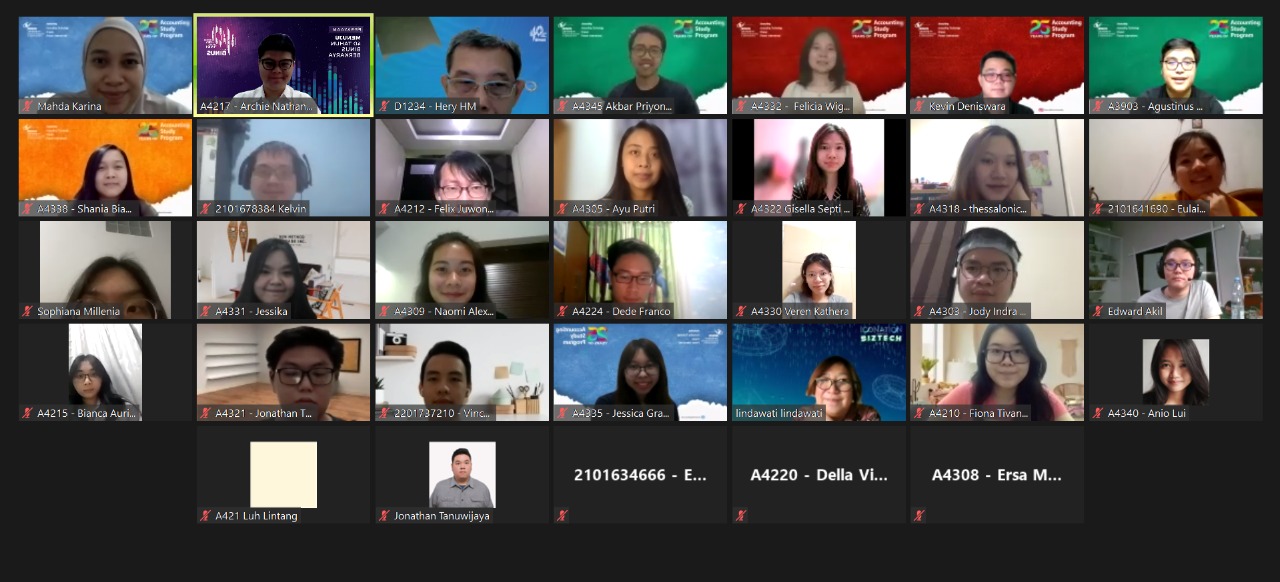 Pada 18 Juli 2021, Accounting & Finance Laboratory mengundang seluruh asisten Binusian 2021 dan 2022 untuk mini gathering sekaligus sharing session antar asisten dengan tema "Skripsi 3.5 tahun dan Mempersiapkan Sidang Skripsi". Asal muasal acara ini dijalankan sebagai acara melepas rindu antar asisten terutama asisten senior. Acara ini menjadi spesial karena dihadiri oleh Ibu Lindawati selaku Head of Accounting Study Program dan Bapak Kevin Deniswara & Bapak Michael Angelus selaku Deputy Head of Accounting Study Program.
Pada acara ini, para asisten saling bercerita dan membagikan pengalaman kepada teman-teman asistennya. Bagaimana tips menghadapi sidang, bagaimana menyusun skripsi hingga persiapan menuju skripsi 3.5 tahun. Banyak asisten senior yang memberikan masukan dan arahan kepada adik-adik asisten nya. Tidak hanya itu, jurusan juga banyak memberikan kejutan kepada para asisten yang hadir dalam acara ini.
Tapi yang paling penting adalah kebersamaannya. Setelah lama tidak berjumpa, para asisten dapat bertemu satu dengan yang lain walau secara virtual. Para asisten dapat saling melepas rindu dengan yang lainnya.
Sampai berjumpa di acara selanjutnya ya!