📢 INTERNATIONAL ACCOUNTING COMPETITION 2021 📢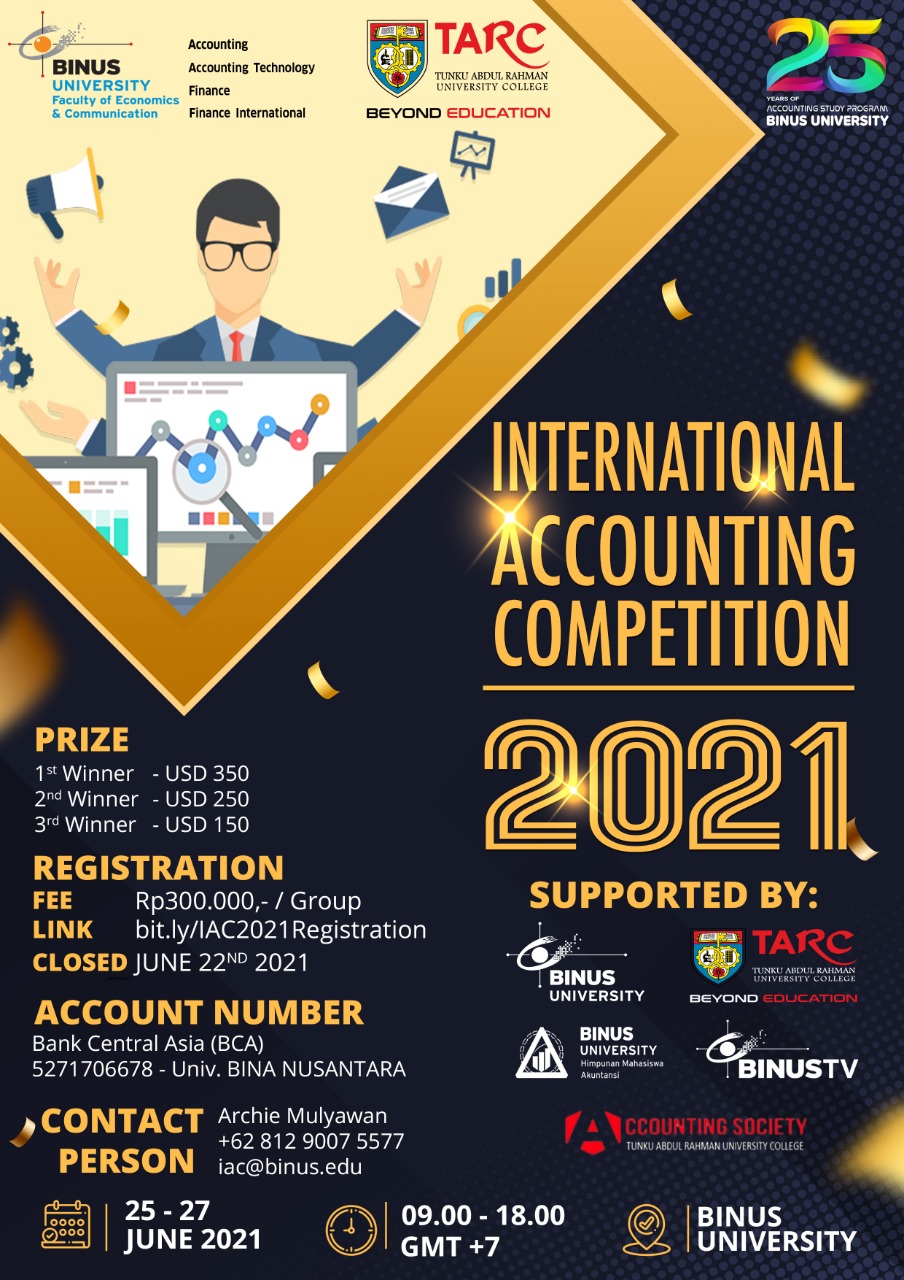 📢 INTERNATIONAL ACCOUNTING COMPETITION 2021 📢
Hello young talent global accountants!
As a new agent of change to drive the future of accountants, are you ready to prove yourself as the best among the best in increasingly fierce Global competition era?
We are pleased to announce that in collaboration of Bina Nusantara (Binus) University and Tunku Abdul Rahman University College (TAR UC), due to celebrate the 25th accounting program Bina Nusantara University anniversary, we would like to present one of the biggest ultimate accounting competition which can be participated from all accounting undergraduate students from around the world.
Let's challenge your quality and find out who will become the best among the best.
Don't miss this amazing opportunity to build up your skill and network by winning the total prizes of 750 USD.
Close registration date: June 22nd 2021
Registration link: Bit.ly/IAC2021Registration
Fees: USD 20/Group
If you have some inquiry, please kindly contact:
Archie Nathanael Mulyawan: +62 812 9007 5577
email: iac@binus.edu
Best Regards,
Committee of IAC 2021