Seminar New Transformation of Accounting and Finance Sector Through Automation Technology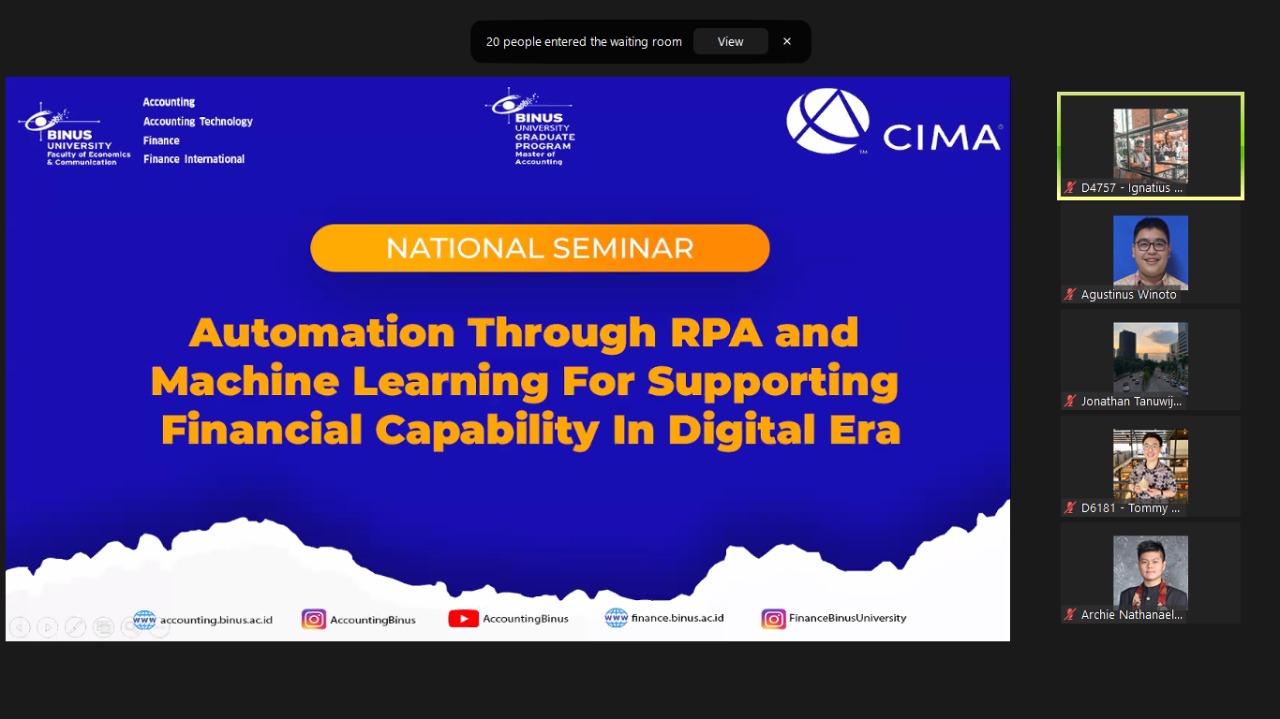 Sabtu 27 Februari 2021, Accounting Binus University bersama Chartered Institute Management Accountants (CIMA) telah menyelenggarakan webinar secara daring dengan pembicara utamanya yaitu Dr. Leonardus Wahyu Wasono Mihardjo selaku Director of Telkomsel. Bertindak sebagai moderator pada acara ini adalah Bapak Tommy Andrian, S.E., M.Ak.
Pada webinar ini membahas mengenai perkembangan RPA dan Machine Learning telah mentransformasi dunia akuntansi dan keuangan menjadi berbasis digital. Hal ini membuat berbagai macam proses dalam pekerjaan pun dimungkinkan selesai dengan efektif dan efisien (didukung oleh teknologi yang terintegrasi).
Para Binusian sangat antusias pada acara ini dengan melakukan interaksi yang hangat dengan Bapak Leo untuk membahas perkembangan ini. Sampai berjumpa di acara berikutnya!