Pelatihan Management Information Systems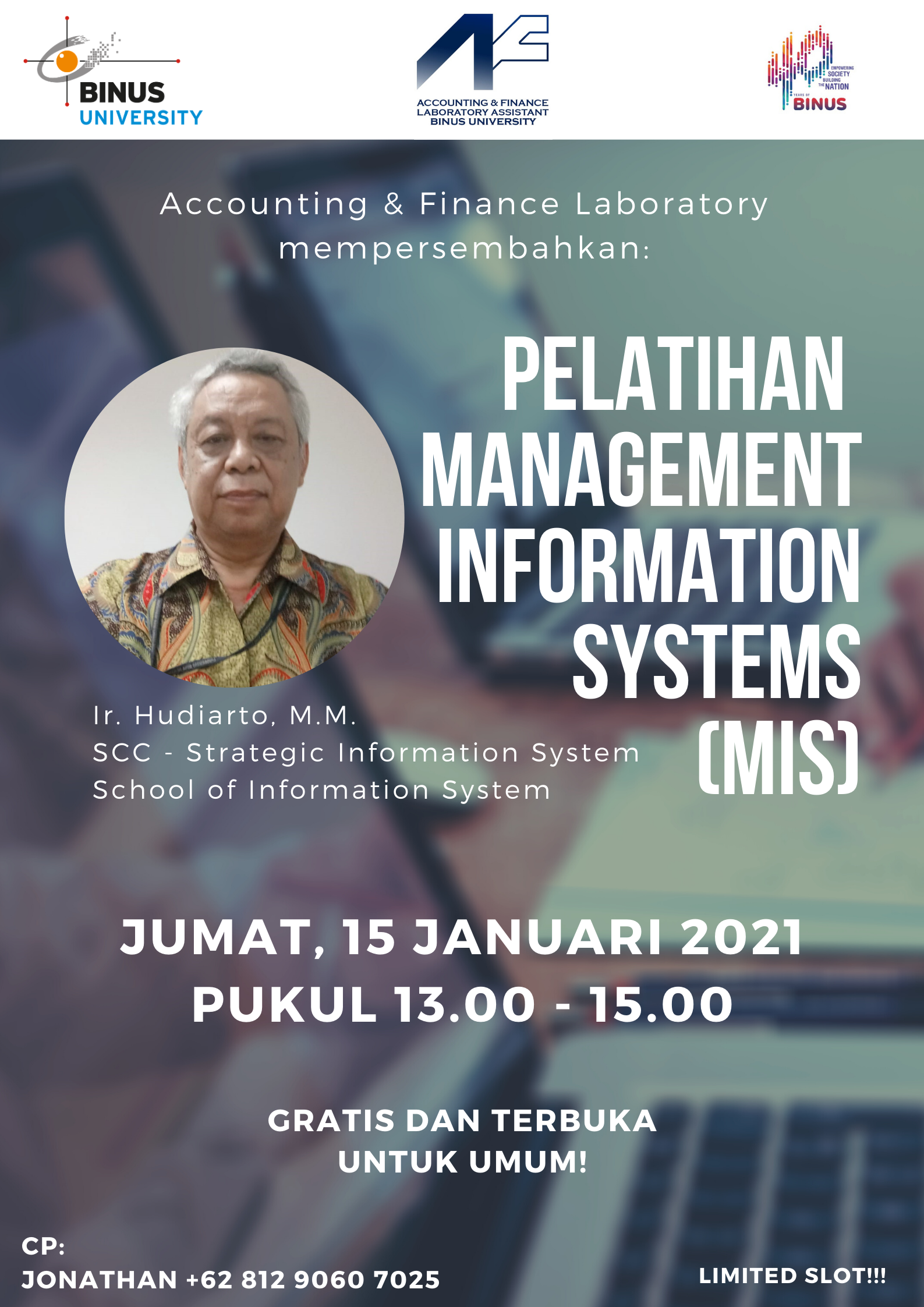 Accounting & Finance Laboratory kembali mengadakan pelatihannya di 2021 tanggal 15 Januari. Pelatiham ini dibawakan oleh Ir. Hudiarto, M.M. yang juga menjabat sebagai SCC – Strategic Information Systems (School of Information Systems BINUS). Dalam acara ini beliau membagikan pengetahuannya tentang Sistem Informasi Manajemen.
Tujuan diadakannya pelatihan ini untuk memberikan tambahan pengetahuan kepada para peserta tentang sistem informasi manajemen yang dijalankan pada perusahaan.
Bertindak sebagai moderator dalam acara ini adalah Bapak Hery Harjono Muljo, S.Kom., M.M.S.I. selaku Head of Accounting & Finance Laboratory.