Bapak Bambang Leo Handoko Presentasi Hasil Penelitian di International Conference ICEBI 2020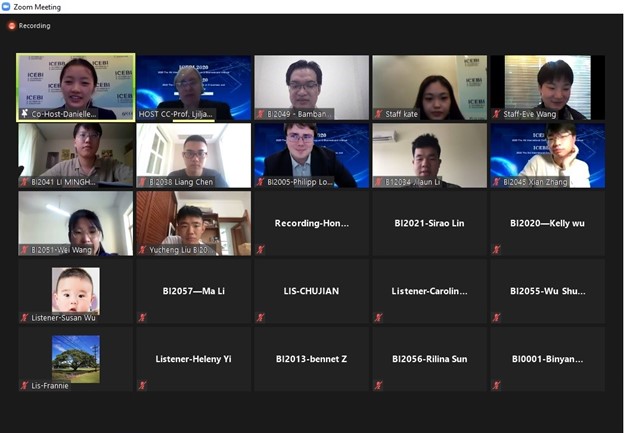 Dalam mendukung catur darma perguruan tinggi, salah satu aktivitas yang dilakukan dosen adalah melakukan penelitian. Untuk itu Bapak Bambang Leo Handoko, dosen program studi Akuntansi, Fakultas Ekonomi dan Komunikasi Universitas Bina Nusantara menyusun penelitian dan mempresentasikannya dalam International Conference on E-Business and Internat (ICEBI 2020) yang terindex Scopus. ICEBI 2020 tersebut diselenggarakan secara online dari Singapore pada tanggal 15 – 17 Oktober 2020.
Pada international conference tersebut, Bapak Bambang mempresentasikan paper yang berjudul Forensic and Anomaly Detection Using Generalized Audit Software. Paper ini menjabarkan tentang bagaimana generalized audit software seperti ACL dan IDEA dapat membantu auditor dalam mendeteksi kecurangan pelaporan keuangan, yaitu dengan pendeteksian gejala kecurangan (fraud symptom) secara otomatis dengan mendeteksi adanya anomaly atau keanehan pada pada data.
International Conference tersebut dihadiri para pemakalah dari berbagai belahan dunia, seperti dari Amerika Serikat, Inggris, Canada, China, Poland, Jerman dan juga negara – negara lainnya. Dalam international conference tersebut Bapak Bambang juga bertindak sebagai session chair untuk session 3.
Bertindak sebagai keynote speech dalam international conference tersebut adalah Prof Tozaki Hajime dari Waseda University Jepang, Prof Ljiljana Trajkovic dari Simon Fraser University, Canada, kemudian Prof Wojciech Cellary dari Poznan University of Economics and Business, Poland.
Diharapkan dengan Bapak Bambang Leo Handoko mempresentasikan paper penelitian di international conference ini dapat meningkatkan minat dan semangat bagi civitas akademik di program studi Akuntansi dalam bidang penelitian.
BLH