STUDENT OF ICAEW INDONESIA (BINUS UNIVERSITY) – THIRZA FRIGIA GRACE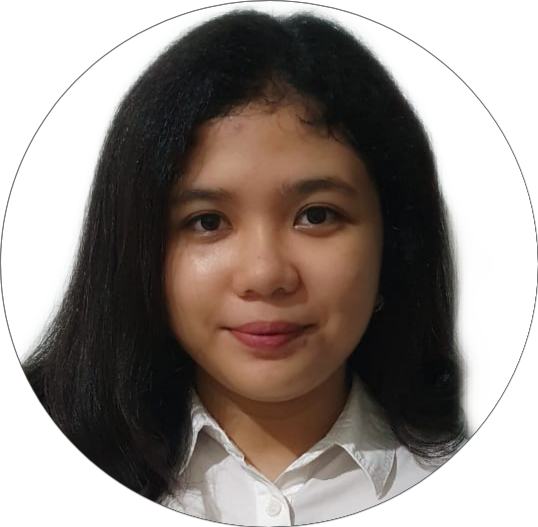 Menjadi sebuah kesempatan yang berharga dan tidak bisa dilupakan bisa menjadi bagian di dalam Student Community of ICAEW Indonesia. Banyak sekali yang saya dapatkan sejak masuk didalam ICAEW seperti skills, pengalaman, dan juga teman.

Saya masuk di ICAEW sejak bulan Januari dan langsung dipercayakan untuk ikut mengambil bagian didalam salah satu event besar ICAEW yaitu ICAEW Indonesia Business Challenge 2020. Setiap proses untuk menjadikan event pertama saya di ICAEW baik rapat, persiapan ruangan, dan juga menemani performance untuk berlatih saya ikuti dengan semangat agar event ini berjalan lancar. Tentu, hal tersebut juga dibantu oleh teman-teman dan kakak-kakak ICAEW yang baik, humoris, dan semangat membuat saya terdorong untuk lebih bersemangat dan berusaha memberi yang terbaik yang saya bisa di event ini. Melalui event ini pula, skills yang saya miliki seperti problem solving, communication, teamwork, dan time management diasah lebih dalam melalui setiap proses yang saya lalui dalam event ini. Tentu, hal ini berdampak baik untuk saya sehingga saya menjadi berkembang menjadi pribadi yang lebih baik.

Kekeluargaan dan kepedulian sangat saya lihat di dalam Student Community of ICAEW Indonesia. Bagaimana setiap orang menjunjung tinggi kekeluargaan dan sangat mengasihi setiap orang di dakam komunitas ini membuat saya semakin nyaman dan yakin atas pilihan saya untuk bergabung didalam komunitas ini.
Jadi, bergabung di Student Community of ICAEW Indonesia adalah pilihan yang tepat bagi orang-orang yang ingin mengasah skill yang mereka punya. Selain itu mereka akan diberikan bonus berupa orang-orang baik yang mempunyai rasa kepedulian dan kekeluargaan yang tinggi terhadap satu sama lain. Oh iya, selain itu masuk ke ICAEW tentu saja akan melatih skill kita dibidang akuntansi. Jadi pasti bermanfaat sekali!