STUDENT OF ICAEW INDONESIA (BINUS UNIVERSITY) – MARIA BELLEN SAGALA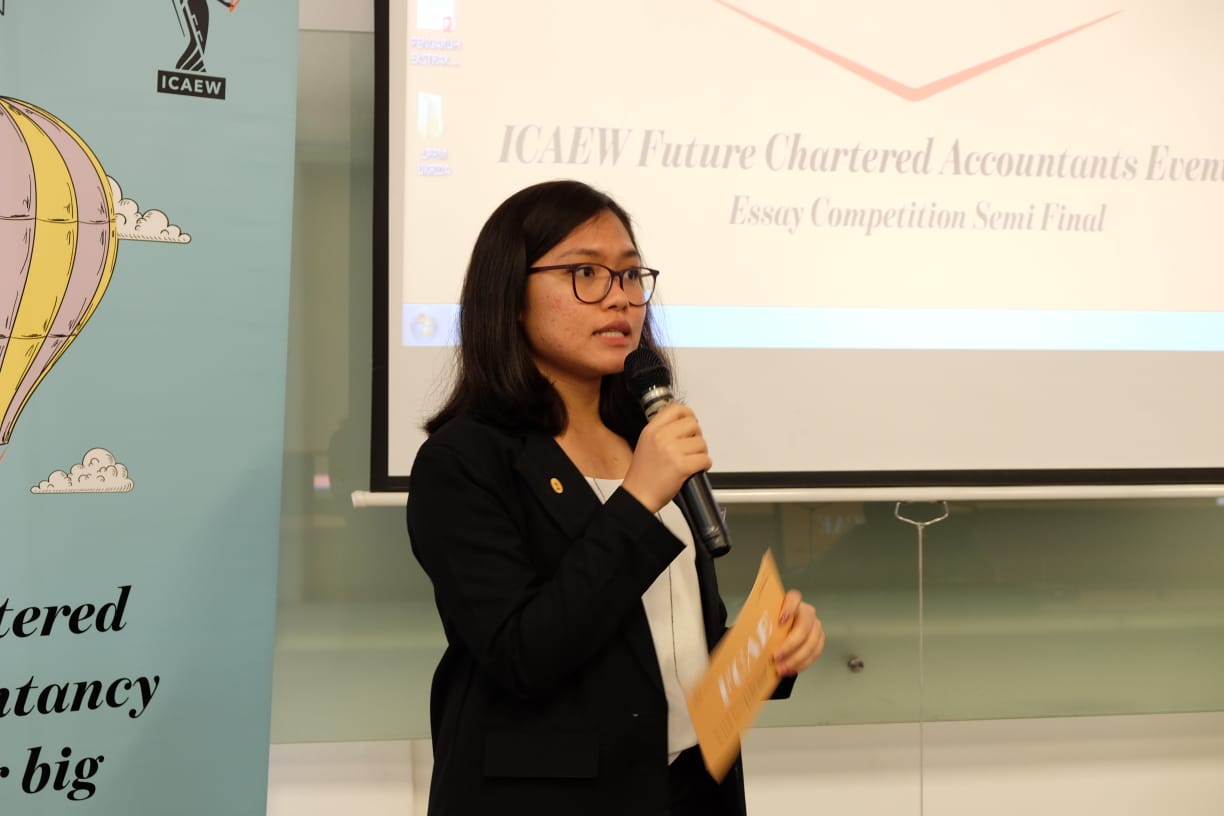 It's really an honor to be a part of ICAEW Student Community (SC) Indonesia and participate in the organization. When I joined them that was when they prepared for Future Chartered Accountant Event (FCAE) which one of their biggest annual event with sub-event consist of The Indonesian Accounting Student pledge, Essay Competition and National Congress of Accounting Students which held on October 25th-26th, 2020. This was such a great experience for me because I took part as Coordinator for Marketing Division and they chose me to be an MC for the Essay Competition. As I take part for this division, I learnt a lot how to engage, looking for potential sponsorship and promote this event to reach young accountant. It is really challenging for me because it was really different from what I've been done before. In other side, I really enjoyed the process because all the students and management were really supportive, full of idea and gave a lot of feedbacks.

I got to learn a lot from all the students and management about accounting and accountant itself, work life, campus life, other knowledges as well and felt the family vibes there. I really appreciate all the challenges I got while being a part of ICAEW Student Community. It helps me grow a lot.

For me, ICAEW Student Community is my stepping stone by met great people with awesome backgrounds, personalities, and experiences from other universities and sharing experiences from professionals. These experiences made me gain net working and a lot of insights that I can't even tell all of them.

Thank you for Binus University and ICAEW Indonesia for made and believe me to be part of ICAEW Student Community. Thank you for all my friends in ICAEW Student Community that always support each other to always be a better person.