ACCA: HOW TO SUSTAIN THE ENVIRONMENT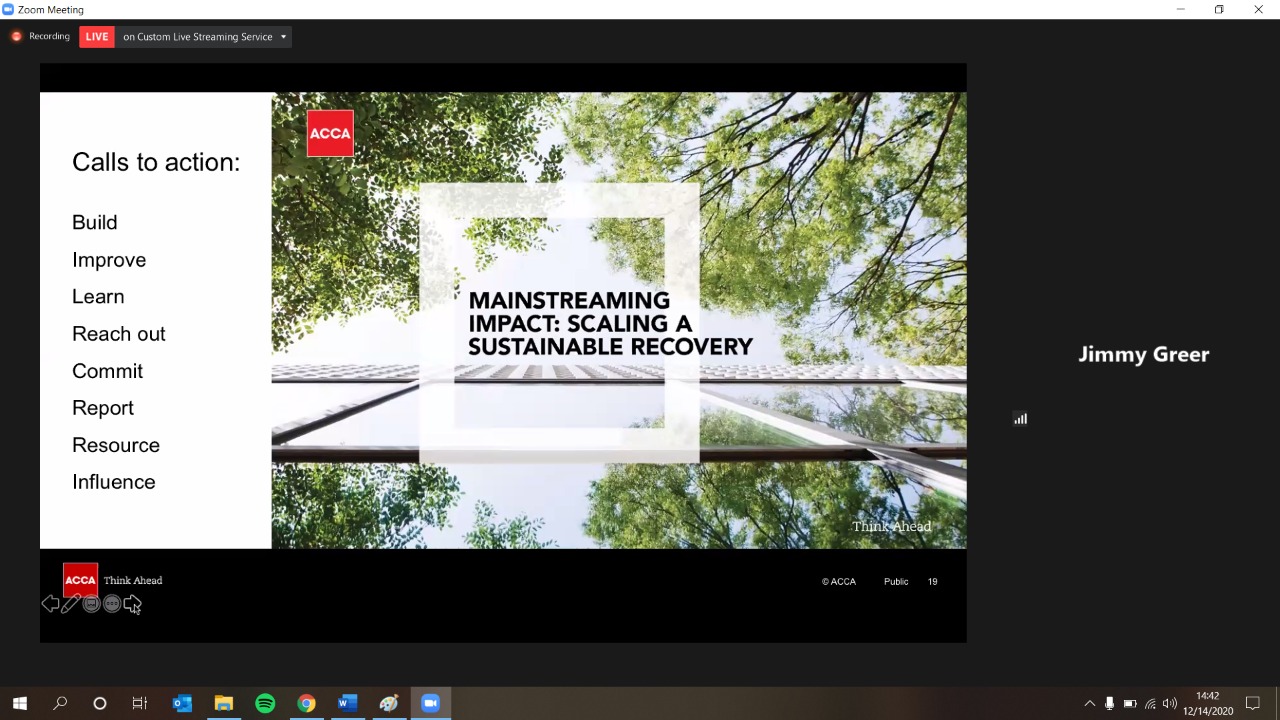 Akuntan dalam melaksanakan pekerjaannya tidak bisa hanya terfokus terhadap pencatatan laporan keuangan. Laporan keuangan yang tersaji harus dapat memberikan informasi selain pendapatan dan beban yang dikeluarkan oleh perusahaan, perlu melihat dampak secara signifikan yang dilaksanakan oleh perusahaan terhadap lingkungan sekitarnya. Perusahaan yang berdiri ditengah lingkungan masyarakat juga penting untuk memastikan keberlangsungan hidup mereka yang dapat dilakukan dengan meningkatkan kepedulian terhadap keharmonisasian lingkungan.
Disini akuntan dapat membantu menyajikan informasi mengenai kondisi lingkungan sekitar terkait dengan produktivitas yang berjalan dalam perusahaan. Perusahaan dapat secara efisien menyisihkan anggaran mereka untuk membantu membangun kondisi lingkungan menjadi lebih baik yang menjamin kehidupan secara keberlanjutan hingga masa mendatang. Pada seminar ACCA, Pak Jimmy selaku Head of Sustainability in ACCA memproyeksikan bahwa terdapat 90% responden menyatakan bahwa perusahaan, khususnya akuntan untuk lebih peduli terhadap masyarakat dan pembangunan sekitar untuk mewujudkan kehidupan yang lebih baik.
Perkembangan teknologi di era revolusi industri 4.0 telah mendorong pemenuhan kebutuhan untuk dapat mengelola dan mengatur sumber daya secara efektif dengan menyajikan data yang akurat sebagai sumber pegangan bagi perusahaan dalam mengalokasikan anggaran dengan baik. Dalam hal tersebut, peran akuntan adalah dapat mengoptimalkan sumber daya di lingkungan dengan memperbarui kemampuan untuk dapat mengakses dan menggunakan teknologi secara memadai dengan menggunakan big data analytics dan artificial intelligence dalam rangka mewujudkan kehidupan yang lebih baik.
ANM