Seminar – The Journey of International Master Degree During COVID-19 Pandemic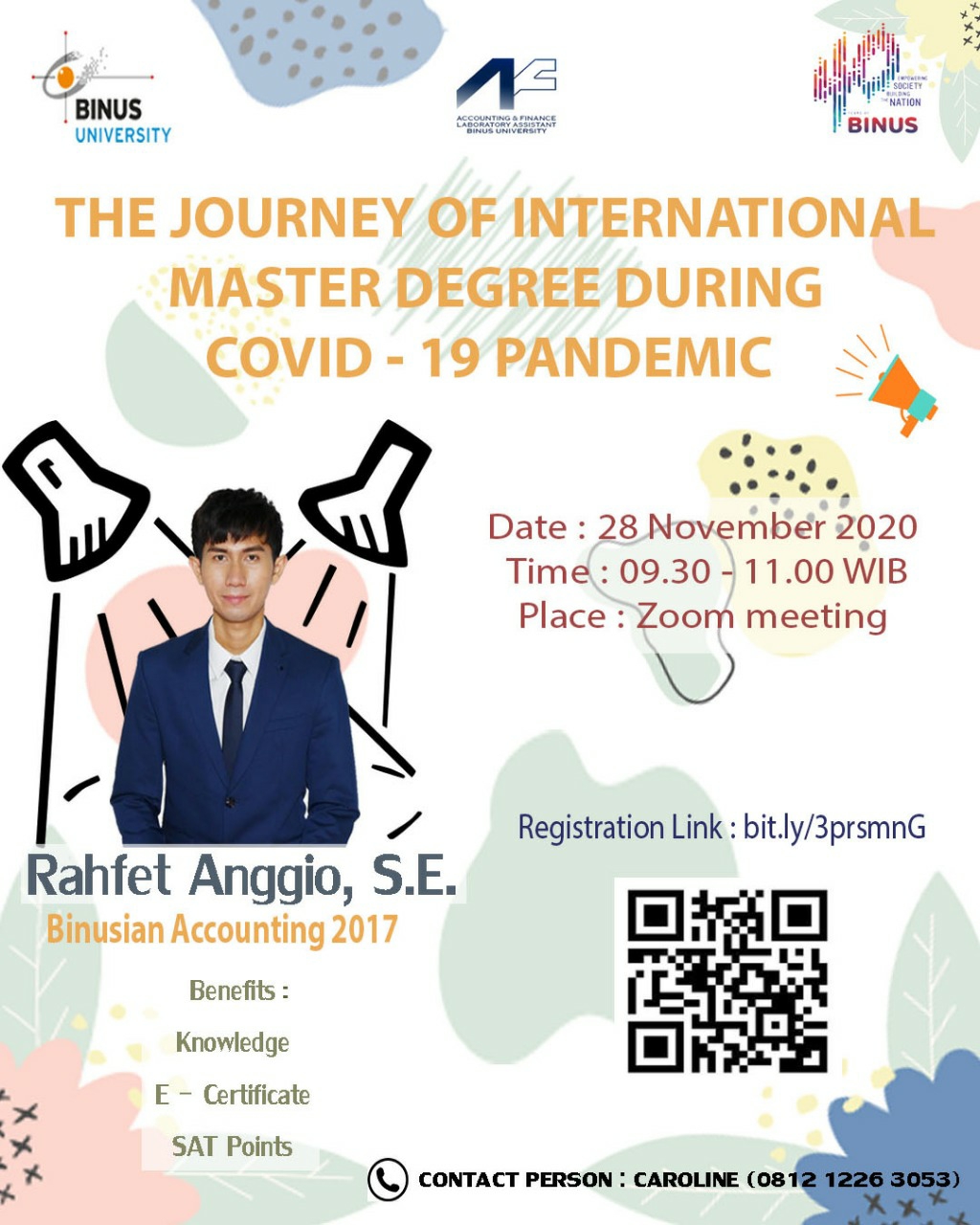 Accounting & Finance Laboratory Binus University dengan bangga mempersembahkan Seminar Online (Webinar) dengan tema "The Journey of International Master Degree during COVID-19 Pandemic"
Pada seminar ini, kami mengundang Rahfet Anggio, S.E. selaku alumni BINUS University jurusan Accounting yang saat ini sedang belajar Bahasa Korea di Duksung Women's University dan akan menjalani Studi S2 di KAIST (Korea Advanced Institute of Science and Technology).
Seminar ini akan menjelaskan mengenai dunia perkuliahan S2 dan bagaimana menjalani perkuliahan di tengah pandemi COVID-19.
Seminar akan dilaksanakan pada:
📅 : Sabtu, 28 November 2020
🕑 : 09.30 – 11.00 WIB
📍 : Zoom Meeting
Benefits :
✔️ Knowledge
✔️ E-Certificate
✔️ SAT Points
Untuk pendaftaran, silahkan klik berikut 👇
https://bit.ly/3prsmnG
Tunggu apalagi teman-teman, yuk segera bergabung untuk mendapatkan manfaatnya!
Contact Person :
Caroline (081212263053)