Training Asisten – Introduction to Accounting (31 Agustus 2020)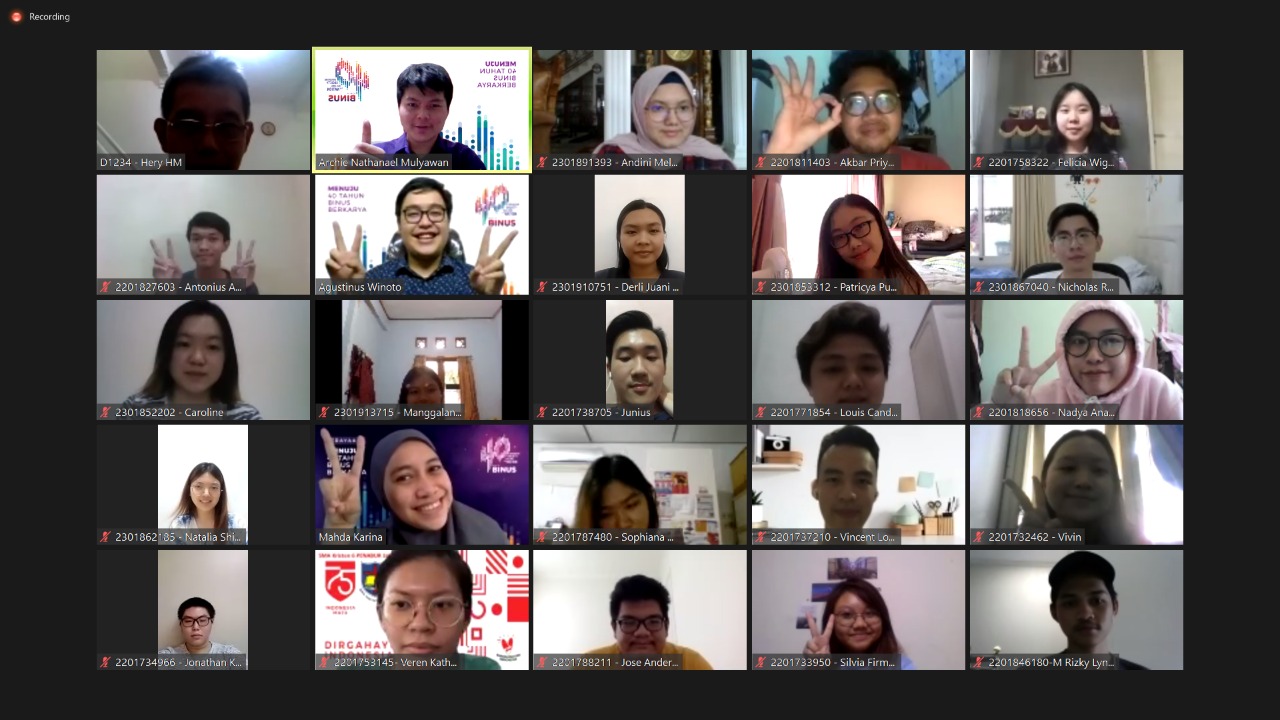 Tanggal 31 Agustus 2020 training dilanjutkan kembali dengan mata kuliah Introduction to Accounting. Training hari ini dibawakan langsung oleh Bapak Hery Harjono Muljo, S.E., M.M.S.I. yang tidak lain merupakan Head of Accounting Laboratory.
Mata kuliah introduction to accounting merupakan salah satu fundamental bagi para mahasiswa akuntansi dan finance, sehingga tidak heran jika para asisten sangat bersemangat dalam menjalani sesi ini. Dengan adanya materi yang dibawakan oleh Pak Hery, para asisten mendapat pengetahuan baru mengenai pengantar akuntansi. Tidak hanya itu, metode pembelajaran yang digunakan juga membuat yang membuat para asisten begitu antusias dalam mengikuti kegiatan. Kegiatan ini juga ditujukan bagi para asisten agar Kembali mengingat materi yang diajarkan pada awal semester perkuliahan.
Di penghujung acara, seluruh partisipan, baik tim lab, pembicara, serta seluruh asisten tidak lupa melakukan sesi foto untuk kenang-kenangan serta dokumentasi.
JTK