Qualitative Research Using NVivo – Agustinus Bandur, Ph.D.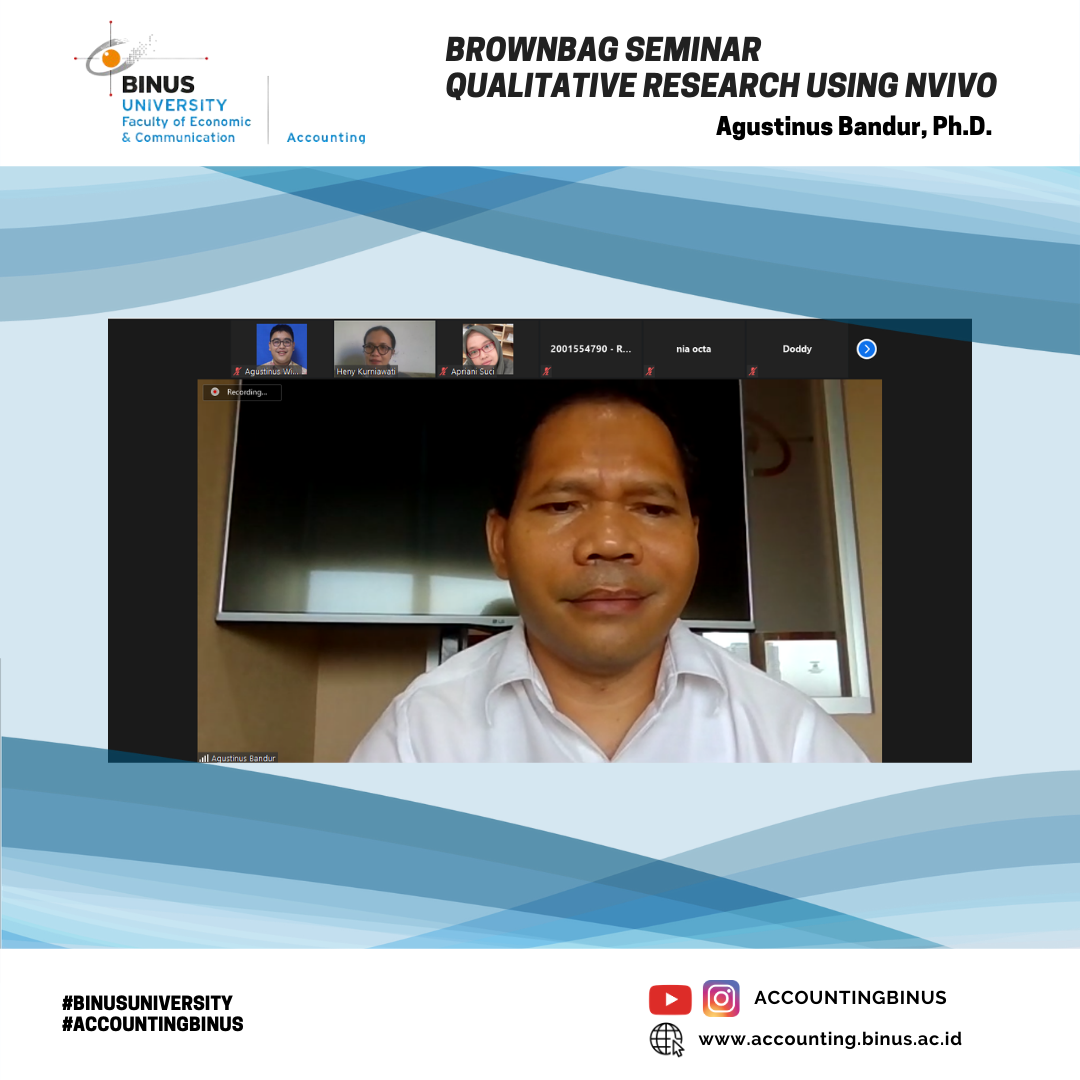 Pada 9 Juni 2020, Accounting Study Program BINUS University mengadakan kembali Brownbag Seminar di Bulan Juni. Brownbag kali ini menggunakan tema "Qualitative Research Using NVivo" dan telah hadir pembicara: Agustinus Bandur, Ph.D. selaku Lecturer of Doctor of Research in Management University. Adapun moderator dalam acara kali ini adalah Dr. Heny Kurniawati, SST. Ak., M.Sc.
Dalam seminar ini, Bapak Gusti menjelaskan cara membentuk penelitian kualitatif yang baik. Menurut beliau, dalam penelitian, tingkat validitas menjadi kunci penting untuk membentuk penelitian kualitatif terpercaya. Setelah siap membuat dasar penelitian kualitatif, maka aplikasi NVivo merupakan aplikasi yang cocok untuk menganalisa data (terutama yang sifatnya kualitatif) baik dari hasil wawancara maupun focus group discussion. Data yang muncul merupakan hasil coding yang sudah kita masukan sebelumnya.
Sampai berjumpa lagi di acara Brownbag selanjutnya!
Untuk video selengkapnya dapat dilihat di sini.
AW