Student Workshop "Jumpstart Your Career Through Linkedin"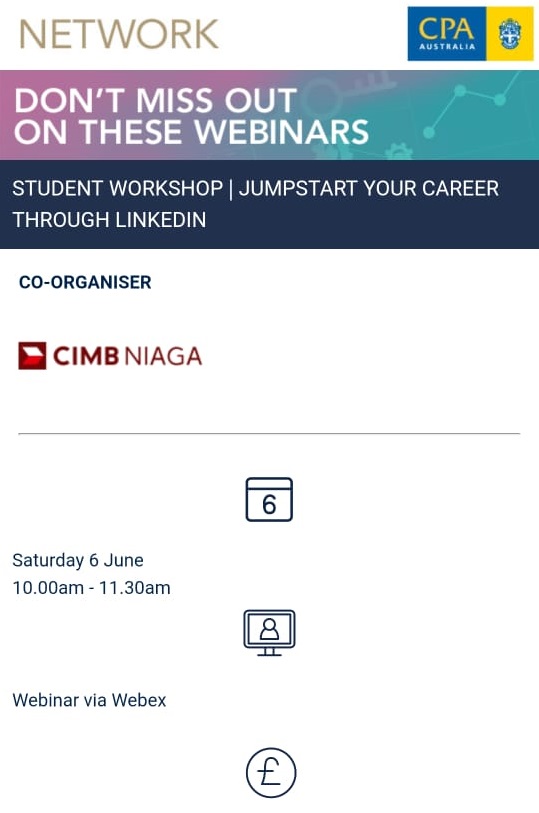 STUDENT WORKSHOP: JUMPSTART YOUR CAREER THROUGH LINKEDIN!
Does your LinkedIn profile stand out enough to attract recruiters? Find out how to optimise your profile and increase your chances of landing a job or internship at our student professional development workshop on 6th June.
Co-organised by CPA Australia and CIMB Niaga, this is a webinar you don't want to miss.
Register now:
Click here