Agustinus Winoto Menghadiri ICAEW-IAI-AFA Webinar Series 2020: The Financial Reporting Implications of COVID-19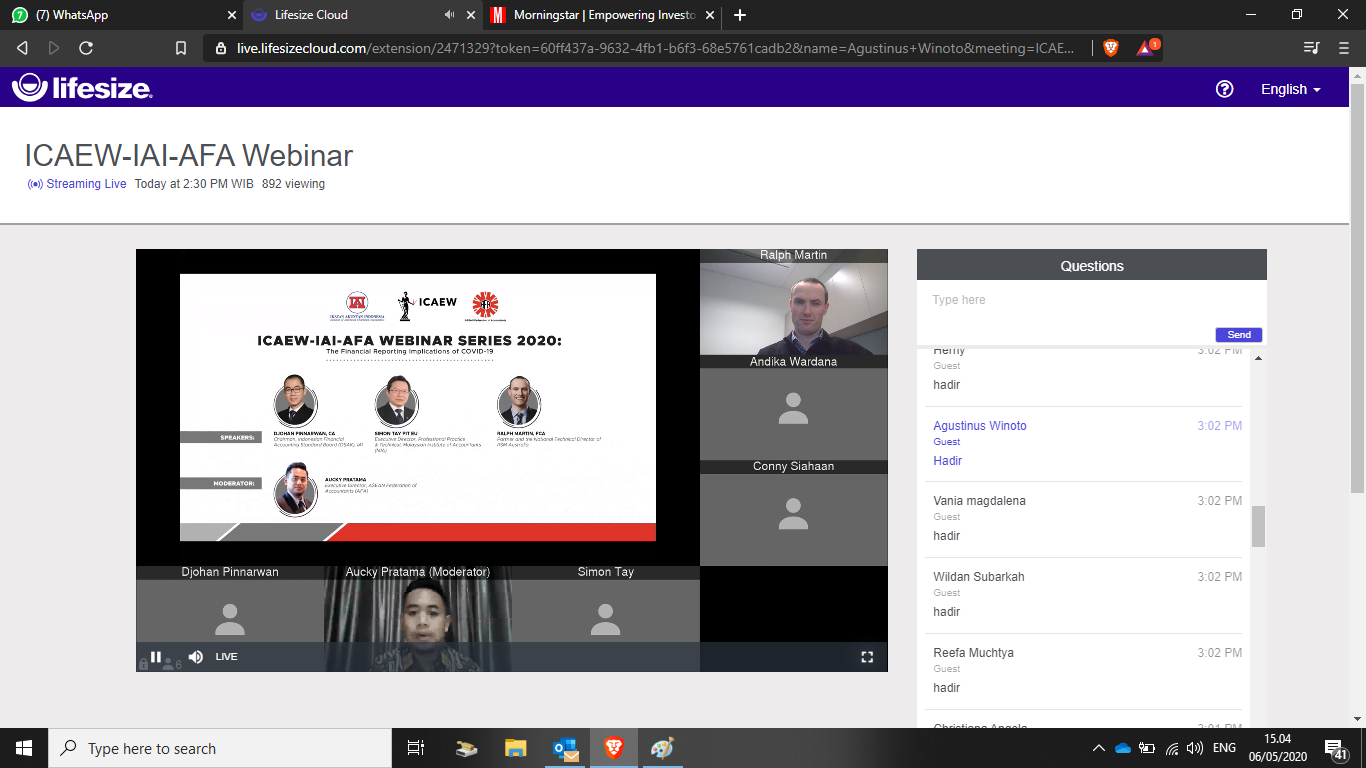 Pada tanggal 6 Mei 2020, Agustinus Winoto (selaku Research, Training and Dev. Coordinator untuk Accounting Laboratory) mengikuti webinar bersama yang diadakan oleh ICAEW-IAI-AFA dengan mengusung tema "The Financial Reporting Implications of COVID-19". Acara ini dibawakan oleh tiga orang pemateri, antara lain:
Ralph Martin – Partner and National Technical Director, RSM Australia
Simon Tay Pit Eu (Executive Director for Professional Practice and Technical, Malaysian Institute of Accountants)
Djohan Pinnarwan (Chairman, Indonesian Financial Accounting Standards Board)
Acara ini juga dimoderatori oleh Aucky Pratama selaku AFA Executive Director.
Dalam acara ini para panelis saling memberikan pandangan mengenai pengaruh COVID-19 terhadap pelaporan keuangan baik di Australia, Malaysia dan Indonesia. Dalam kondisi ini, laporan keuangan akan mengalami penyesuaian kondisi dan ada tindakan yang diambil badan akuntan profesional untuk menyesuaikan diri dengan kondisi COVID-19.
AW