Seminar Arjuna Mencari SINTA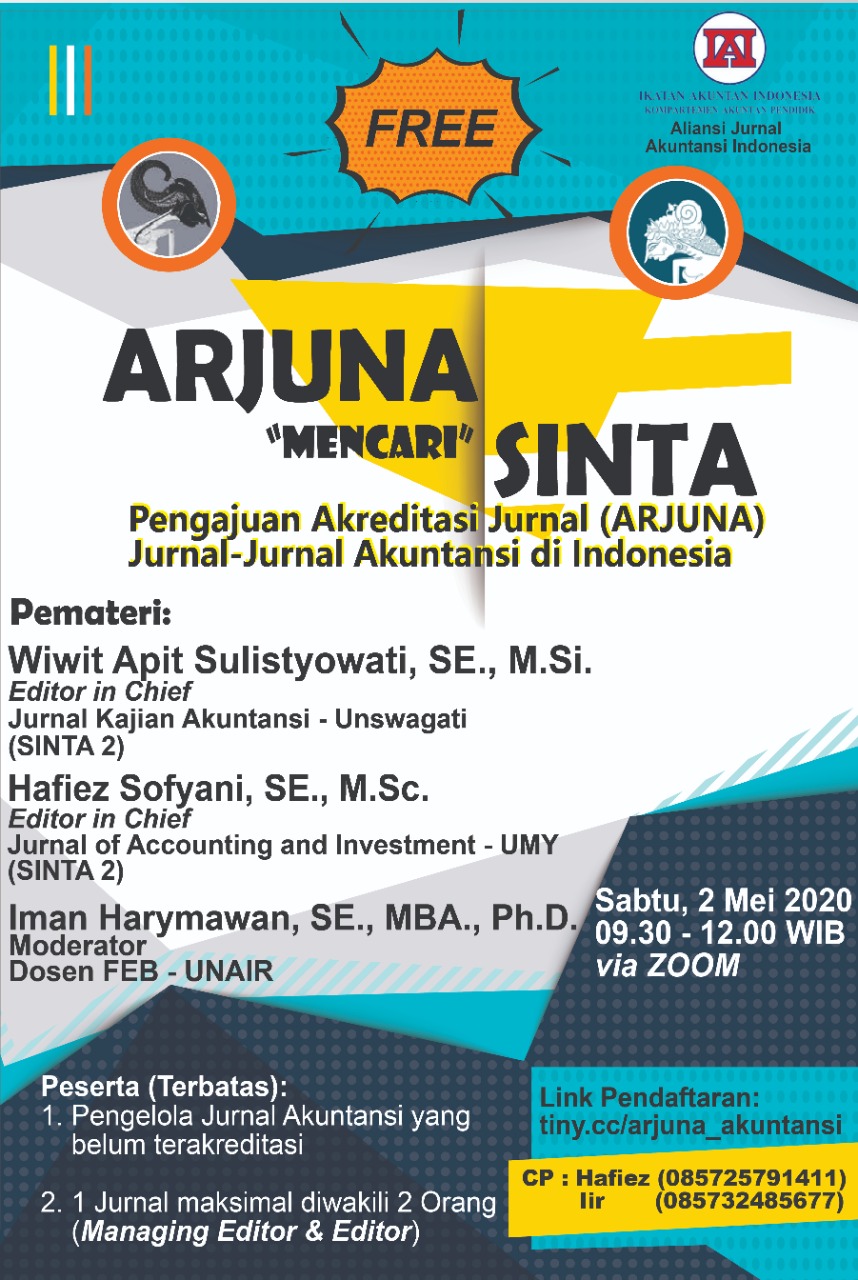 Pada 2 Mei 2020, Dr. Heny Kurniawati, SST., Ak., M.Sc. selaku Research Coordinator dan Agustinus Winoto, S.E. selaku Research, Training & Dev. Coordinator mengikuti acara seminar yang diselenggarakan oleh Ikatan Akuntan Indonesia Kompartemen Akuntan Pendidik bertemakan Arjuna Mencari SINTA (Pengajuan Akreditasi Jurnal / Arjuna di Indonesia).
Pemateri dalam acara ini adalah Wiwit Apit Sulistyowati, S.E., M.Si. selaku Editor in Chief Jurnal Kajian Akuntansi – Unswagati (SINTA 2) dan Hafiez Sofyani, S.E., M.Sc. selaku Editor in Chief Journal of Accounting and Investment – UMY (SINTA 2) dengan moderatornya adalah Iman Harymawan, S.E., MBA., Ph.D. (Dosen FEB-UNAIR).
Dalam acara ini diberikan berbagai macam tips dan cara agar jurnal-jurnal di Indonesia, khususnya jurnal akuntansi oleh universitas yang diterbitkan perguruan tinggi di Indonesia mendapat akreditasi, dalam hal ini akreditasi SINTA. Dengan adanya acara ini semakin menambah wawasan kami guna mempersiapkan jurnal kami sendiri.
AW
Image Sources: Istimewa