Penyelidikan di Balik Penugasan Audit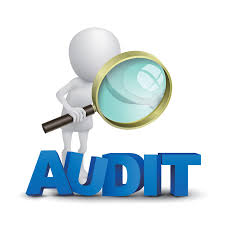 Bagaimana kita melihat sebenarnya suatu audit berkualitas atau tidak? Idealnya, kita dapat melihat dari proses bagaimana audit tersebut dijalankan. Namun hal itu sangat sulit dilakukan. Beberapa penelitian menggunakan pendekatan outcome untuk melihat kualitas audit.
Penelitian ini mencoba untuk menguak rahasia di balik suatu penugasan audit. Menggunakan teknik kualitatif yang melibatkan metode-metode pengumpulan data berupa wawancara, observasi, dan analisa dokumen, penelitian ini menggali lebih dalam dinamika dalam suatu tim penugasan audit dan kondisi-kondisi paradox yang terjadi.
Penelitian ini mengambil seting pada penugasan audit Pemerintah dan menggunakan kasus dalam audit Pemerintah Indonesia dan menemukan bahwa keanekaragaman dalam tim dalam audit Pemerintahan yang harus menghadapi permintaan yang beragam dan kompleks ditambah dengan bervariasinya kemampuan dan kompetensi baik anggota tim maupun ketua tim membuat  tim kesulitan untuk berkoordinasi efektif dan kompak dalam menyelesaikan penugasan.
Lebih detailnya, penelitian ini dapat dibaca dalam artikel
Amyar, F., Hidayah, N. N., Lowe, A., & Woods, M. (2019). Investigating the backstage of audit engagements: the paradox of team diversity. Accounting, Auditing & Accountability Journal, 32(2), 378-400.
HK
Image Source: Google Image