Kepemimpinan Direksi di Ruang Rapat Ditantang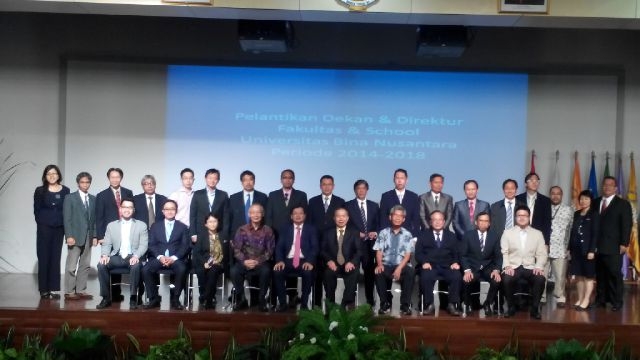 Rapat direksi merupakan suatu aktivitas perusahaan yang sangat penting karena dari sinilah keputusan-keputusan strategis perusahaan yang menentukan masa depan perusahaan tersebut diambil. Namun, apa yang terjadi di ruang rapat merupakan sebuah kotak hitam yang jarang diketahui. Apa yang terjadi di ruang rapat direksi, tempat keputusan-keputusan strategis perusahaan diambil? Apakah rapat dilakukan dengan efektif dan efisien sehingga menghasilkan keputusan yang tepat? Bagaimana peran pemimpin rapat dalam dinamika rapat sehingga dapat menjadikan rapat berjalan lancar dan pembuatan keputusan efektif? Bagaimana pemimpin rapat dapat melibatkan seluruh peserta rapat? Bagaimana keterkaitan antara gaya kepemimpinan dan perasaan anggota rapat setelah keputusan diambil? Pertanyaan-pertanyaan inilah yang menjadi fokus penelitian Bezemer dan kawan-kawan yang diterbitkan di jurnal Corporate Governance an International Review tahun 2018.
Untuk mencari jawaban atas pertanyaan tersebut, peneliti menggunakan metode kualitatif. Pengambilan data dilakukan dengan beberapa cara. Salah satu metode pengambilan data yang cukup unik dan sulit adalah merekam video saat rapat direksi berlangsung! Selain itu teknik pengambilan data dengan menggunakan metode semi-structured interview dengan participan rapat juga dilakukan.
Penelitian ini menemukan bahwa gaya kepemimpinan di ruang rapat direksi dalam memfasilitasi rapat, memberikan informasi dan kesempatan berdiskusi, dan memberikan pandangan dan saran pribadi menentukan bagaimana kelancaran rapat dan pengambilan keputusan, juga kepuasan peserta rapat atas hasil rapat.
Menarik bukan? Silakan digali lebih jauh mengenai artikel ini
Bezemer, P. J., Nicholson, G., & Pugliese, A. (2018). The influence of board chairs on director engagement: A case‐based exploration of boardroom decision‐making. Corporate Governance: An International Review, 26(3), 219-234.
#accountingresearchcorner #corporategovernance #BOD
HK
Image Source: BINUS University