CSR di Negara Berkembang, Sebuah Studi Literatur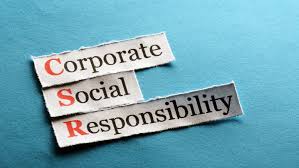 Apakah perusahaan-perusahaan di negara berkembang menjalankan CSR sama dengan perusahaan-perusahaan di negara yang sudah maju?
Penelitian di bawah ini merupakan studi literatur yang akan sangat bermanfaat bagi mereka yang akan melakukan penelitian mengenai CSR di negara berkembang. Studi literatur merupakan ringkasan dan sintesa serta bagaimana penulis menyusun, memetakan dan memolakan literatur-literatur penting mengenai suatu topik sehingga dapat diketahui sampai di mana pengetahuan kita mengenai suatu topik dan gap-gap penelitian mana yang perlu difokuskan agar pengetahuan kita terhadap suatu topik tersebut menjadi semakin maju.
Penelitian in meliputi literatur yang luas dengan periode yang panjang yaitu meliputi 452 artikel mengenai CSR di negara berkembang yang dianggap mempunyai kekhasan tertentu dan mencakup satu setengah dekade (1990 – 2015). Penelitian ini membagi literatur yang diteliti menjadi dua bagian besar yaitu bagaimana CSR dipahami dan dimengerti di negara berkembang, dan bagaimana CSR dilakukan dan diterapkan di negara berkembang.
Penulis juga mengklasifikasikan tema utama yang ada dalam literatur yang direview sebagai berikut (1) anteseden institusional yang kompleks dalam sstem bisnis nasional, (2) anteseden tngkat makro yang kompleks di luar sistem bisnis nasional (3) arti-penting berbagai pelaku yang terlibat dalam pemerintahan formal dan informal, (4) hibridisasi dan bentuk lain dari CSR, (5) ruang lingkup yang bervariasi dari CSR
Penulis juga menyimpulkan bahwa CSR di negara berkembang sangat kontekstual dan bergantung pada berbagai faktor dan aktor yang terlibat di dalamnya.
Penelitian ini merupakan bacaan yang harus dibaca mereka yang ingin meneliti CSR di negara berkembang.
Jamali, D., & Karam, C. (2018). Corporate social responsibility in developing countries as an emerging field of study. International Journal of Management Reviews, 20(1), 32-61.
#accountingresearchcorner #CSR
HK
Image Source: Google Image