Apakah Religiusitas Berpengaruh Terhadap Konflik Agensi Antara Pemilk dan Manajer?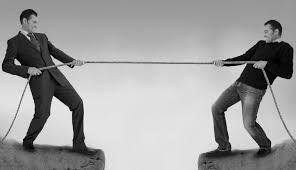 Apakah seseorang yang menjalankan agamanya dengan baik akan mempengaruhi perilaku etiknya sehingga dapat meminimalisir konflik agensi dalam perusahaan? Pertanyaan menarik ini menggelitik seorang peneliti dari Cina untuk memperoleh bukti empiris. Peneliti menggunakan sampel berupa perusahaan-perusahaan di Cina dalam kurun waktu antara 2001 sampai dengan 2010. Seperti diketahui, Cina mempunyai dua agama utama yaitu Budha dan Tao.
Penulis berargumen bahwa manajer yang mempunyai religiusitas yang tinggi akan berusaha untuk bertindak lebih etis dalam rangka menjalankan ajaran agamanya, sehingga diprediksi akan memperkecil biaya agensi. Biaya agensi terjadi karena manajer mempunyai informasi yang lebih dari pada pemilik perusahaan. Dalam teori agensi, manajer akan mempunyai insentif untuk memaksimalkan kepentingannya sendiri yang mungkin merugikan pemilik. Tingkat religiusitas yang tinggi membuat manajer berperilaku lebih etis dan diprediksi bekerja dengan lebih baik dan meminimalisir konflik agensi.
Penelitian ini menemukan bahwa antara religiusitas dan agensi konflik berbanding terbalik. Artinya, semakin tinggi tingkat religiusitas manajer dalam perusahaan semakin kecil tendensi biaya agensi yang terjadi.
Tertarik dengan penelitian ini? Silakan dibaca lebih detail di
Du, X. (2013). Does religion matter to owner-manager agency costs? Evidence from China. Journal of Business Ethics, 118(2), 319-347.
#accountingresearchcorner #businessethics
HK
Image Source: Google Image