Guest Lecturer: Graduate Employability with Prof. Rahat Munir (Macquarie University)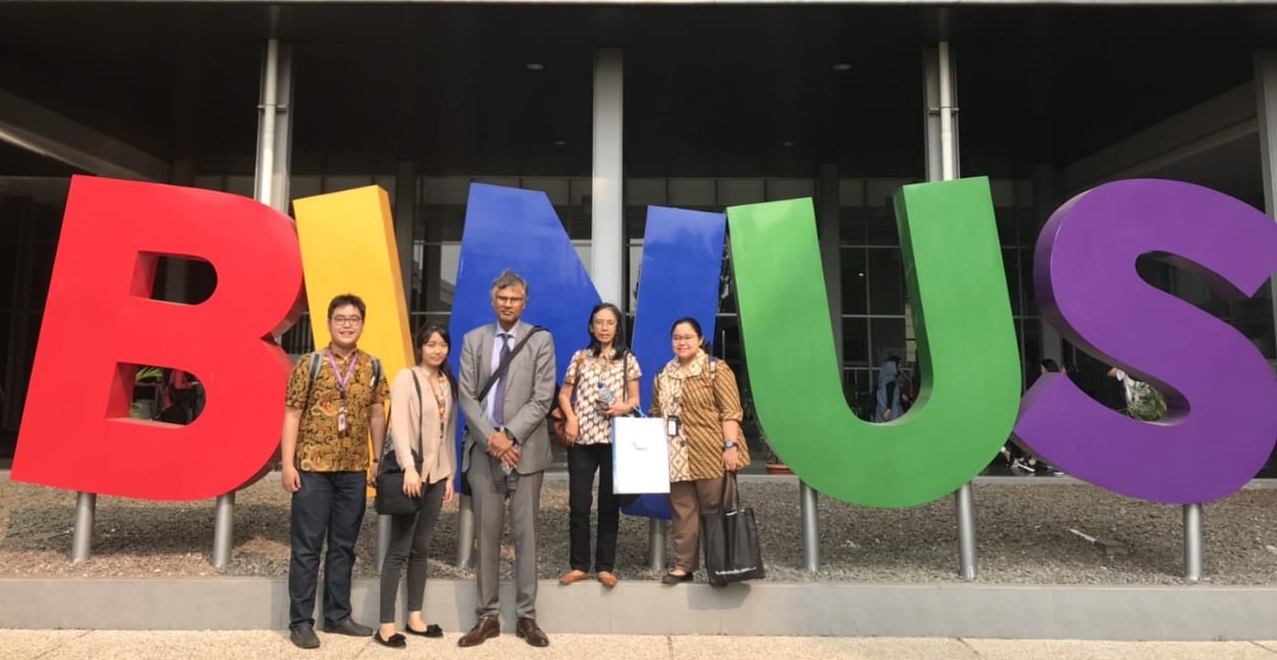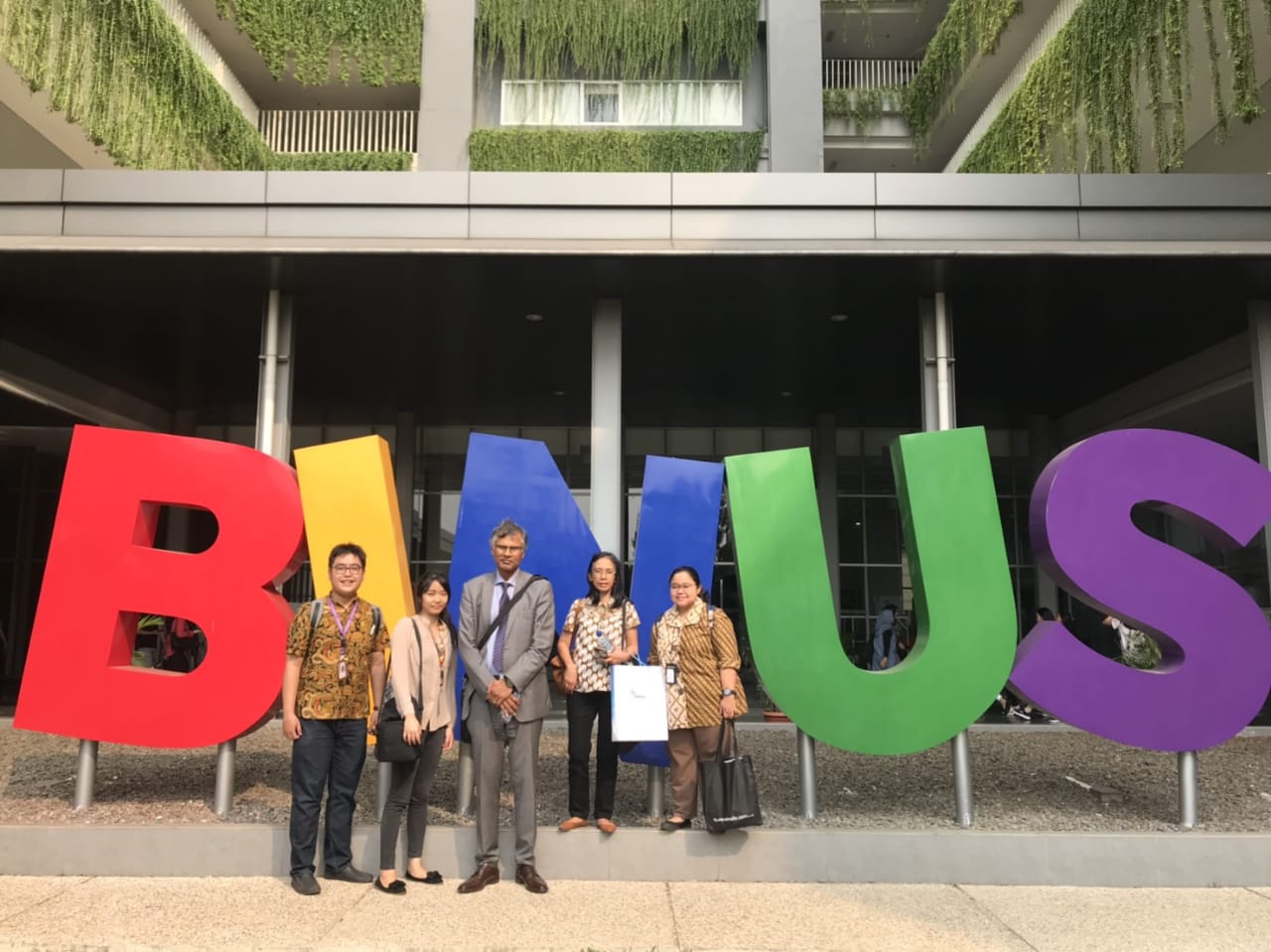 https://www.youtube.com/watch?v=_t3hpV0XJng
Pada 28 Oktober 2019, BINUS@Alam Sutera berkesempatan untuk mendapat kunjungan dari CPA Australia (Indonesia Branch) dan Macquarie University (Australia). Adapun dalam kesempatan ini, Prof. Rahat Munir selaku Head of Department Accounting and Corporate Governance datang memberikan Guest Lecturer dengan tema Graduate Employability.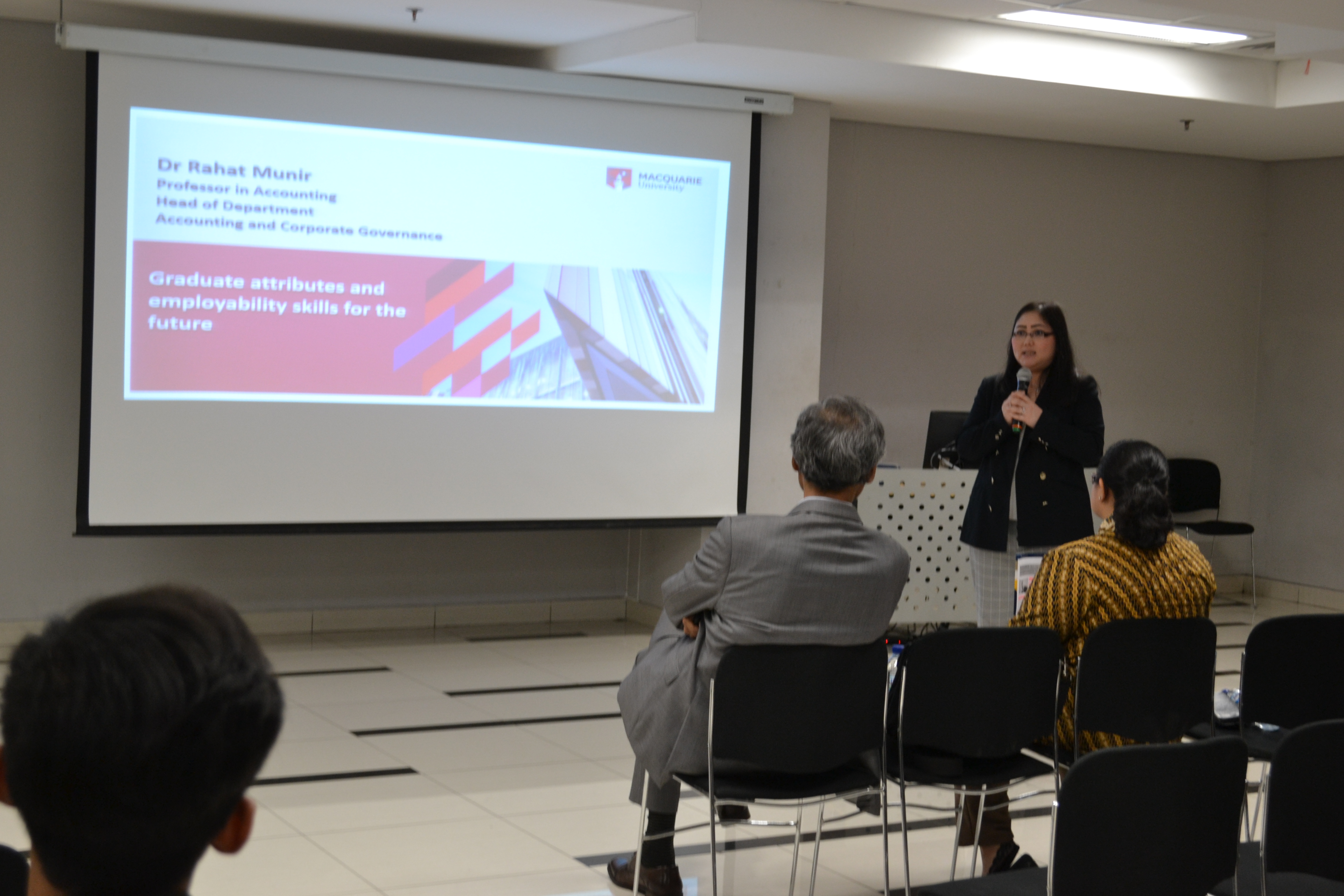 Acara dimulai pukul 13.30 dengan kata pembukaan dari Ibu Yen Sun, M.Buss. selaku Head of Finance Program. Dalam sambutannya BINUS bersyukur atas kedatangan Prof. Munir dan berharap kerjasama antara BINUS dengan CPA Australia dan Macquarie University dapat ditingkatkan kembali.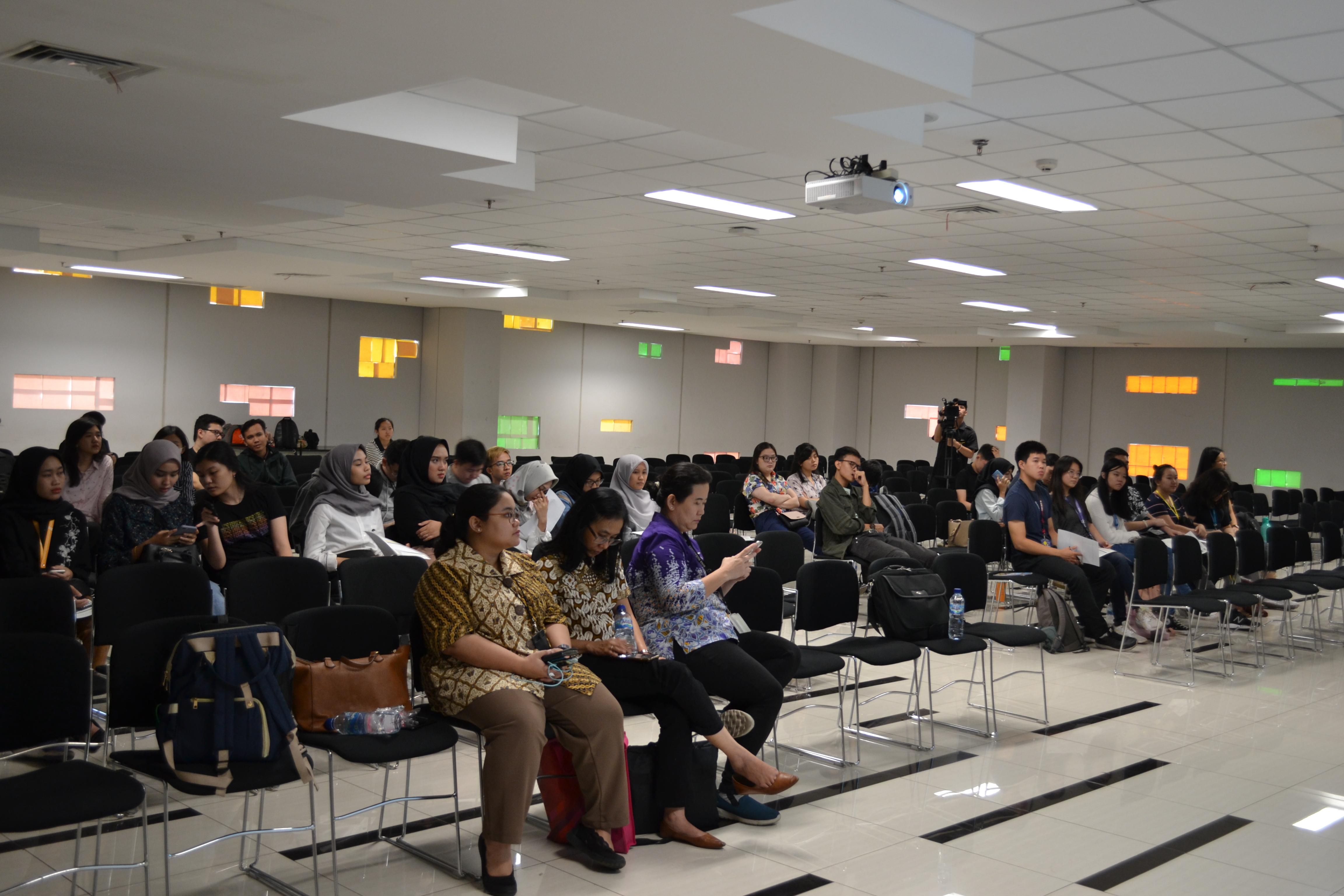 Acara utama dimulai dengan paparan materi dari Prof. Rahat Munir. Dalam penjelasannya, beliau menjelaskan fenomena yang akan terjadi di masa yang akan datang. Adanya kemungkinan bahwa pekerjaan manusia akan digantikan oleh robot akan mungkin terjadi. Karenanya, para lulusan sekarang harus mampu beradaptasi dengan perubahan yang sedemikian cepat. Prof. Munir memberikan beberapa tips agar para lulusan, terutama lulusan BINUS mampu menghadapi persaingan di masa yang akan datang.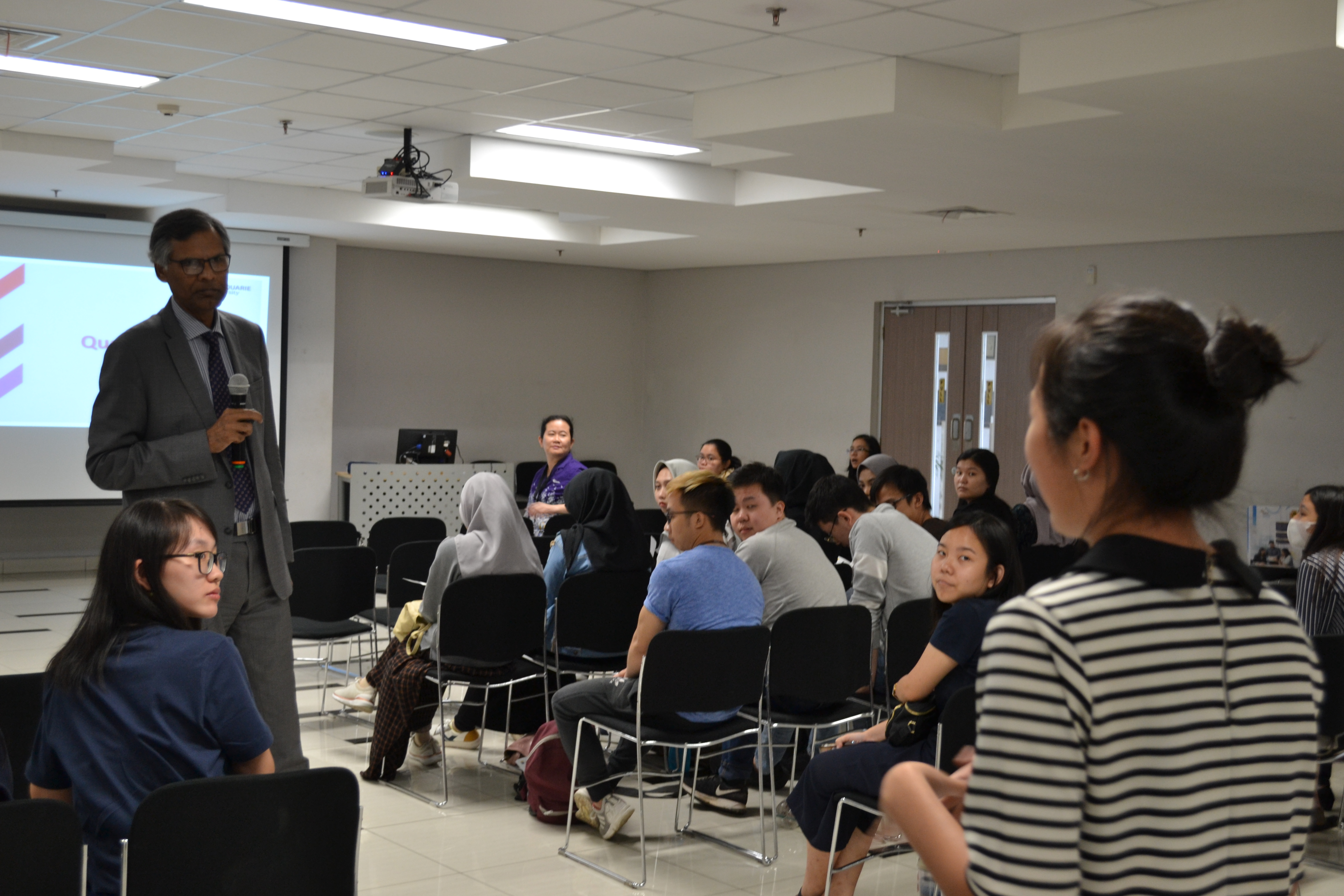 Acara kemudian ditutup dengan penyerahan kenang-kenangan dan berfoto bersama.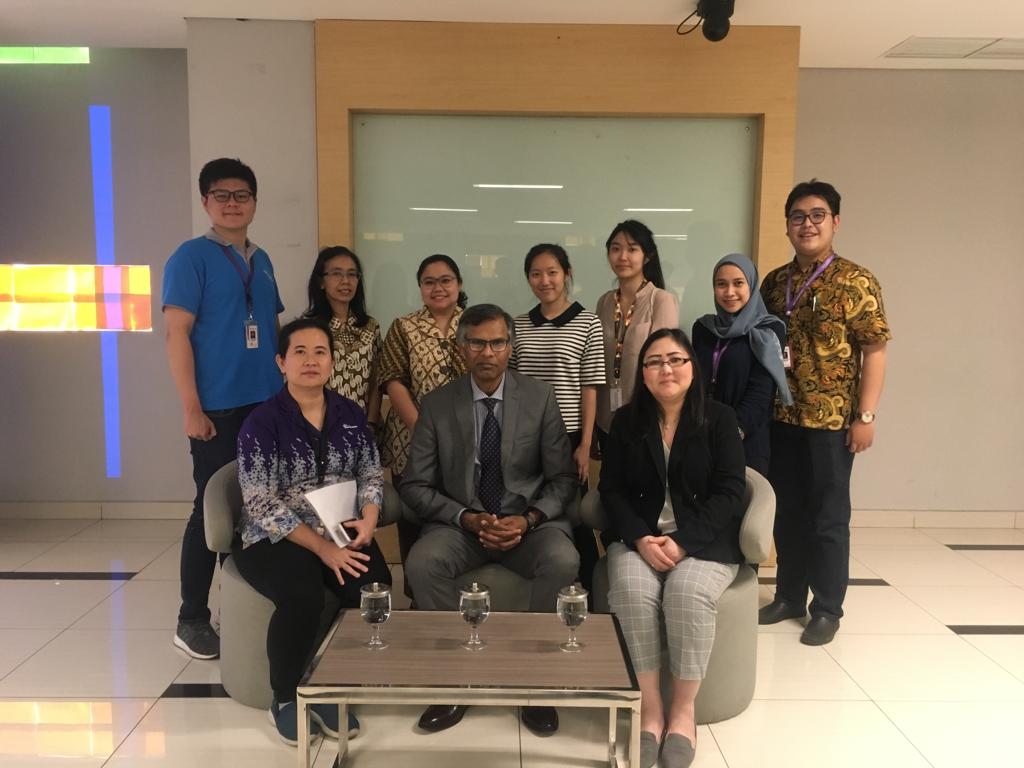 AW