Bapak Bambang Leo Handoko Raih Excellence Paper Presenter di Beijing, China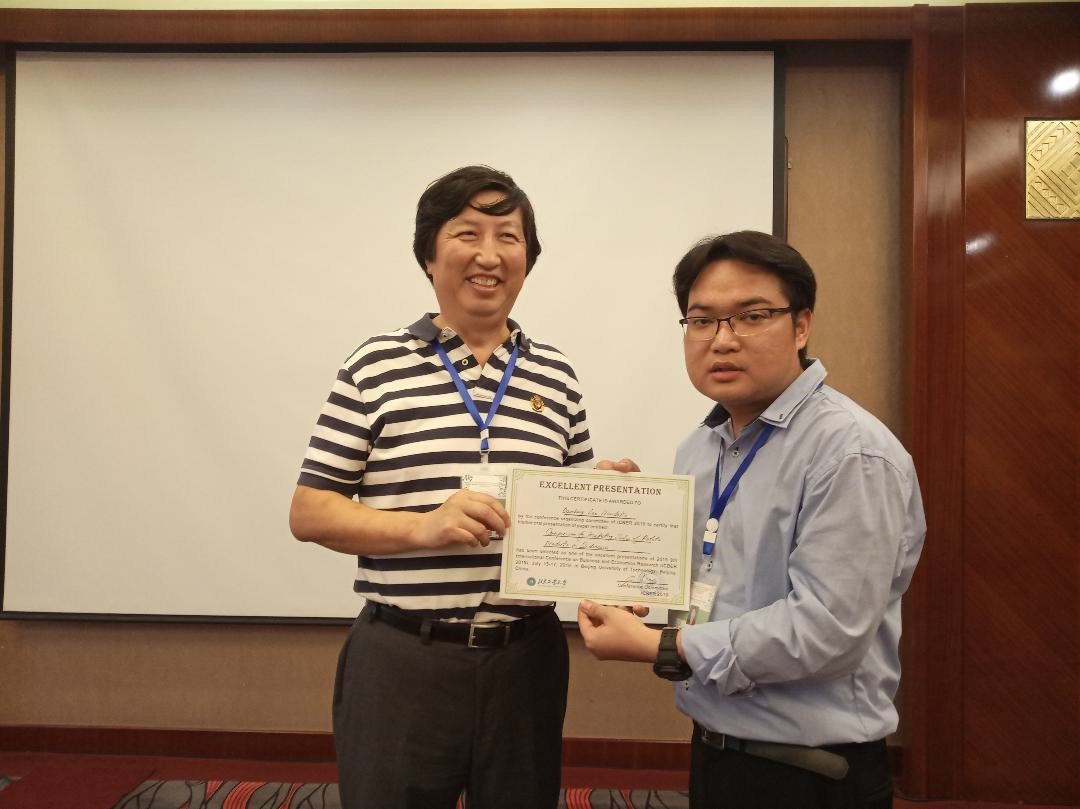 Bapak Bambang Leo Handoko dosen Program Studi Akuntansi Universitas Bina Nusantara mempresentasikan hasil penelitian di International Conference on Business and Economics Research (ICBER 2019), di Beijing China tanggal 15 – 17 Juli 2019 di Guangxi Hotel pararel dengan ICEME 2019. Paper yang dipresentasikan Bapak Bambang berjudul: Comparison of Marketing Sales of Potato Products in Indonesia. Paper bertema marketing tersebut merupakan hasil penelitian dengan obyek penelitian petani kentang di wilayah Tawangmangu, Provinsi Jawa Tengah. Penelitian tersebut merupakan penelitian berkelompok bersama Bpk Haryadi Sarjono dosen Program Studi International Marketing sebagai ketua peneliti dan Bpk Bambang Leo Handoko dan Berliana Nathalia Jadi, sebagai anggota peneliti.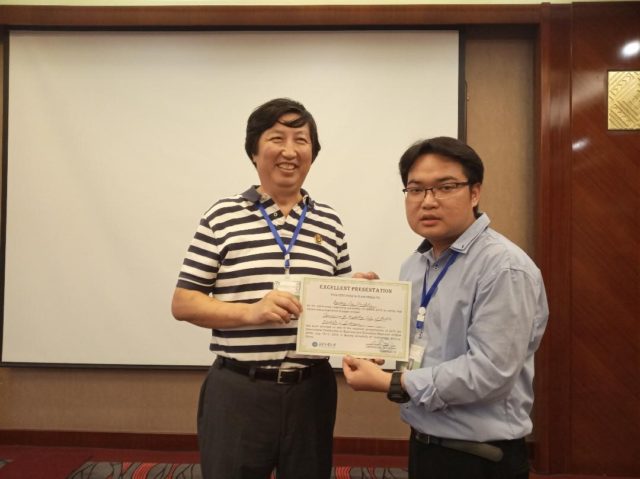 Paper tersebut mendapat penghargaan berupa Excellence Paper Presenter, sehingga Bapak Bambang mendapat dua sertifikat, yaitu sertifikat sebagai presenter dan excellence paper presenter. Sertifikat diserahkan oleh Prof Jin Wang dari University of Tennessee, US selaku moderator.
Semoga dengan adanya presentasi publikasi penelitian ini dapat memotivasi dosen Program Studi Akuntansi dan International Marketing dalam melakukan penelitian
BLH