Bapak Bambang Leo Handoko Presentasi hasil Penelitian di ICIMTECH 2019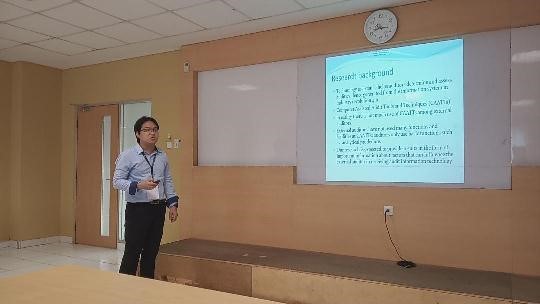 Bapak Bambang Leo Handoko, dosen Program Studi Akuntansi mempresentasikan hasil penelitiannya di International Conference on Information Management and Technology (ICIMTECH 2019). Paper hasil penelitian hibah Binus 2019 tersebut berjudul "Admission of Information Technology in External Audit Profession: Impact of Organizational, Social and Individual Factors". ICIMTECH sendiri adalah international conference yang telah rutin diselenggarakan tiap tahunnya sejak tahun 2016. ICIMTECH 2019 yang diselenggarakan tanggal 19-20 Agustus 2019 ini diadakan secara simultan di dua tempat yaitu di Jakarta dan Bali. Bpk Bambang mempresentasikan hasil penelitiannya di Jakarta. Bertindak sebagai moderator adalah Bpk Yakob Utama Chandra. ICIMTECH merupakan international conference yang prosidingnya terindex Scopus.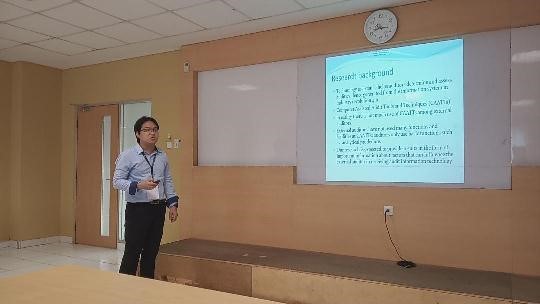 Hadir sebagai keynote speaker dalam international conference tersebut adalah Prof. Ron Weber dari University of Queensland, Prof Henry Duh dari La Trobe University dan Michael Jovan Sugianto Co-founder TaniHub & TaniFund.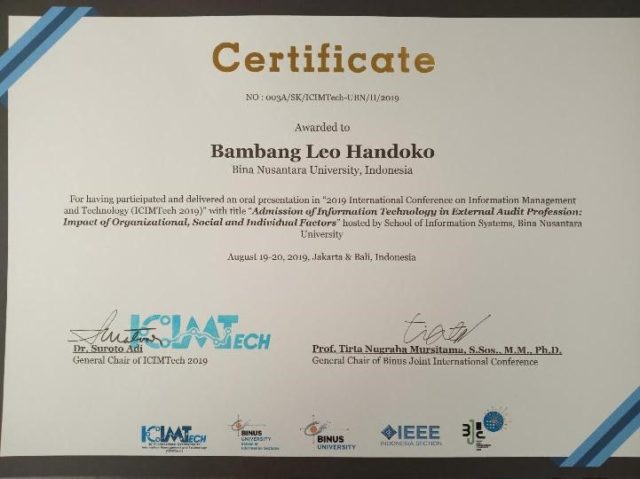 Semoga dengan publikasi hasil penelitian ini, dapat meningkatkan minat dan motivasi dosen – dosen Program Studi Akuntansi dalam melakukan penelitian.
BLH