Bapak Bambang Leo Handoko Peraih BSLN Kemeristek Dikti Presentasi Hasil Penelitian di Beijing, China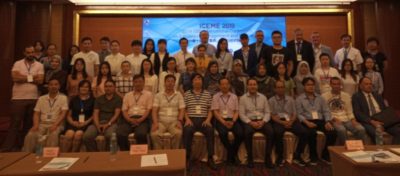 Bpk Bambang Leo Handoko dosen Program Studi Akuntansi Universitas Bina Nusantara kembali menorehkan prestasi gemilang. Kali ini prestasi yang ditorehkan adalah dalam bidang penelitian. Bpk Bambang melakukan penelitian berskala internasional berjudul Aplication of UTAUT Theory in Higher Education Online Learning. Penelitian tersebut mengenai faktor – faktor yang menjadi penggerak mahasiswa untuk mengambil pendidikan/kuliah melalui jalur online atau perkuliahan jarak jauh. Penelitian ini sesuai dengan trend yang ada saat ini, yaitu menyongsong revolusi industri 4.0, dimana budaya mahasiswa untuk belajar mulai bergeser dari sistem pembelajaran secara konservatif di kelas menjadi sistem online learning. Penelitian ini berdasarkan Unified Theory of Acceptance and Use of Technology yang merupakan turunan dari Technology Acceptance Model dan Theory of Planned Behavior.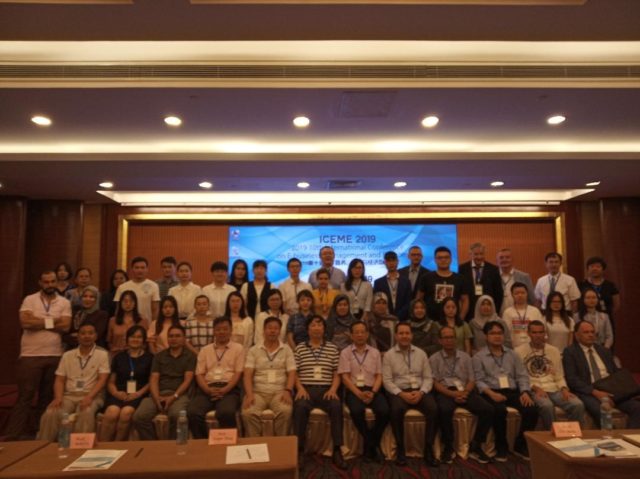 Dalam penelitian tersebut, Bpk Bambang mendapatkan dana Bantuan Seminar Luar Negeri (BSLN) dari Kementrian Riset dan Teknologi Direktorat Jenderal Pendidikan Tinggi (Kemeristek Dikti). Penelitian tersebut dipublikasikan pada 2019 10th International Conference on E-business, Management and Economics (ICEME 2019), di Beijing, China. ICEME 2019 diselenggarakan oleh Beijing Technology University pada 15-17 Juli 2019 di Beijing Guangxi Hotel.
International Conference on E-business Management and Economics tersebut dihadiri akademisi dan peneliti dari berbagai negara di seluruh dunia, seperti Amerika Sertikat, Inggris, Australia, China, Turki, Maroko, Malaysia, Vietnam, Indonesia dan berbagai negara lainnya. Hadir sebagai key note speaker dalam conference tersebut adalah Prof. Andrew Lepone dari Australia dan Prof Jin Wang dari United States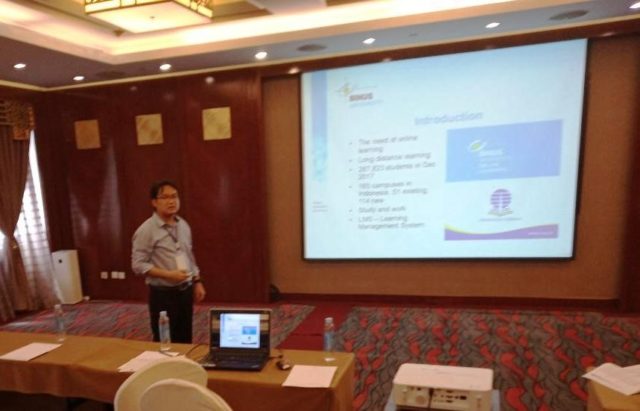 Melalui presentasi penelitian ini, diharapkan dapat meningkatkan minat dosen Program Studi Akuntansi untuk lebih giat lagi dalam melakukan penelitian.
BLH