Seminar "How To Publish in Q1 Less Than 6 Months" dan Workshop "Introduction to R"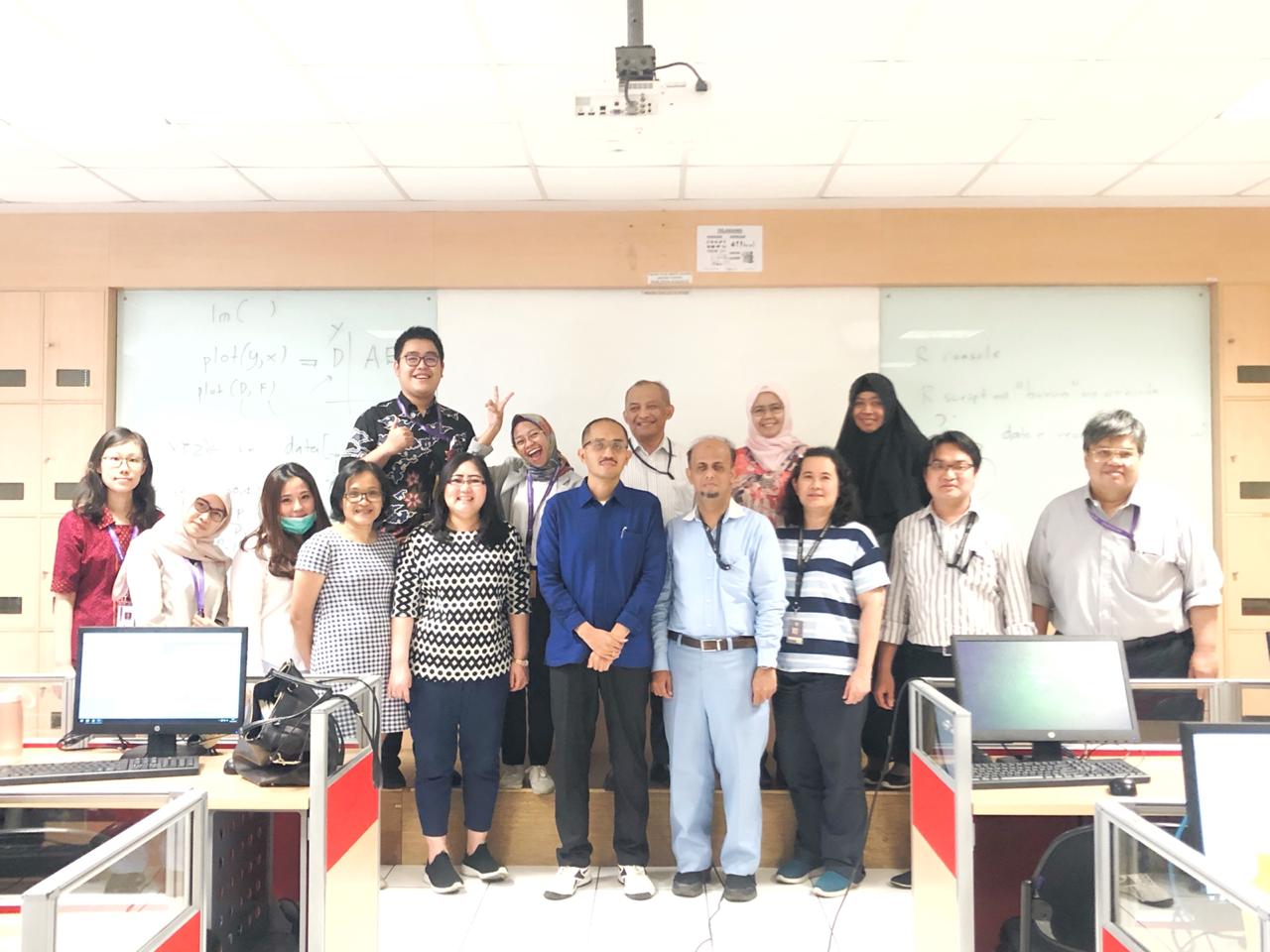 https://www.youtube.com/watch?v=FVFnwn3K1k0&t=74s
Dosen Accounting & Finance BINUS University mendapat kesempatan berharga menimba ilmu dari Dr.rer.pol. Rangga Handika, B.A., M.Com., Ph.D., Full Time Lecturer Finance, dari Tokyo International University. Acara berlangsung pada tanggal 20 Agustus 2019 mulai pukul 09.00 – 17.00. Selain itu, Bapak Gatot Soepriyanto, S.E., Ak., M.Buss (Acc), Ph.D. selaku Dean of Faculty Economics and Communication juga menjadi pembicara dalam acara ini.
Acara terbagi menjadi dua bagian besar. Pada sesi pagi berfokus pada seminar "How To Publish in Q1 Less Than 6 Months" sementara sesi siang adalah worksop "Introduction to R". Acara kali ini dibuka oleh Dr. Heny Kurniawati, SST., Ak., M.Sc. selaku Research Coordinator Accounting & Finance Department.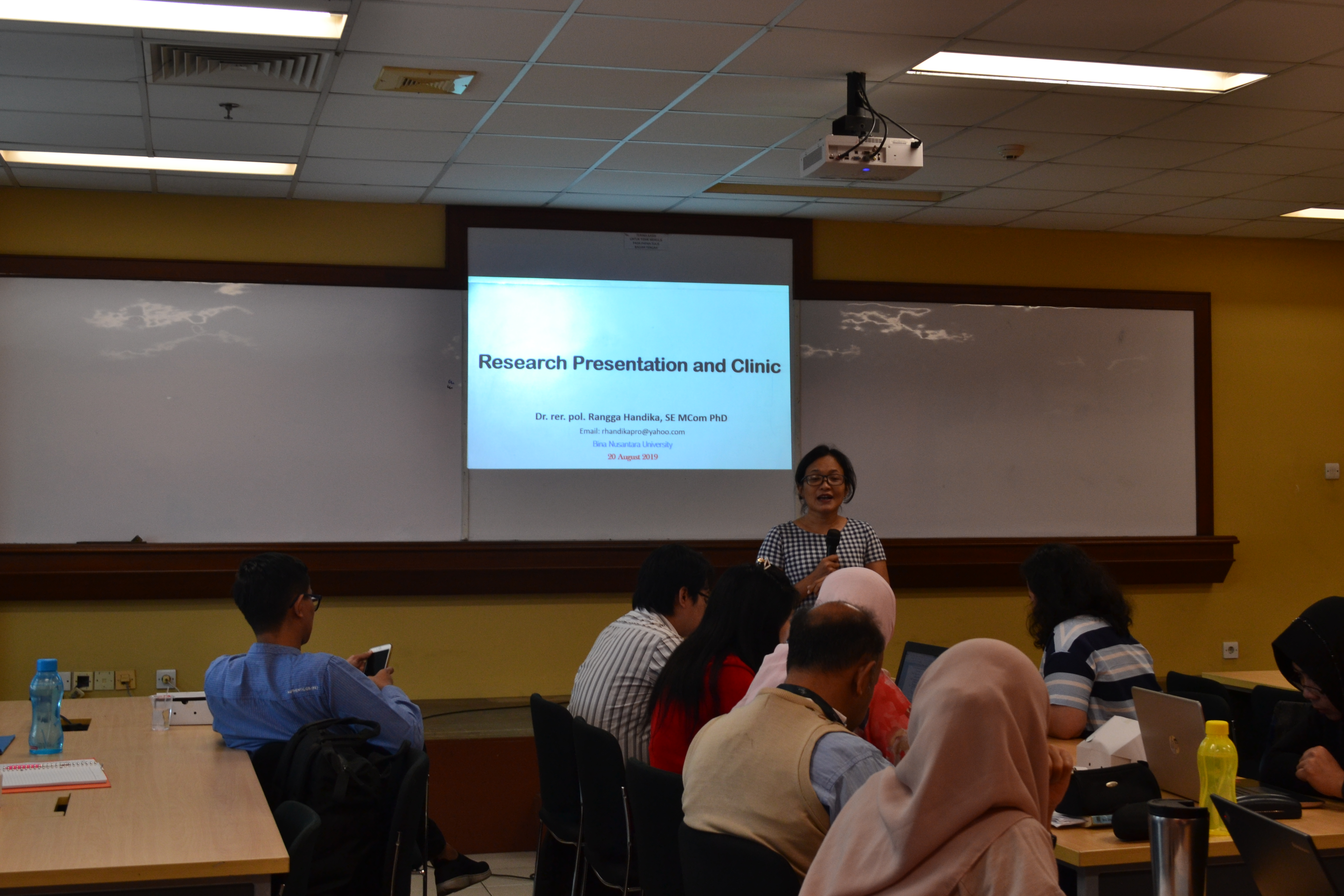 Dalam bagian yang pertama, Bapak Rangga membawakan materi tips-tips agar penelitian dapat dipublikasikan jurnal Q1. Salah satunya dengan membuat introduction yang singkat, padat dan jelas. Dengan keterbatasan waktu yang dimiliki reviewer, maka peneliti diharapkan membuat introduction yang ringkas. Dengan begitu, reviewer dapat berfokus ke hal yang lainnya. Selain itu, topik penelitian diharapkan memiliki tema yang kuat, seperti meneliti gap antara pihak pro dan kontra. Dengan adanya gap ini, merupakan kesempatan peneliti untuk mengangkat materi ke dalam penelitian.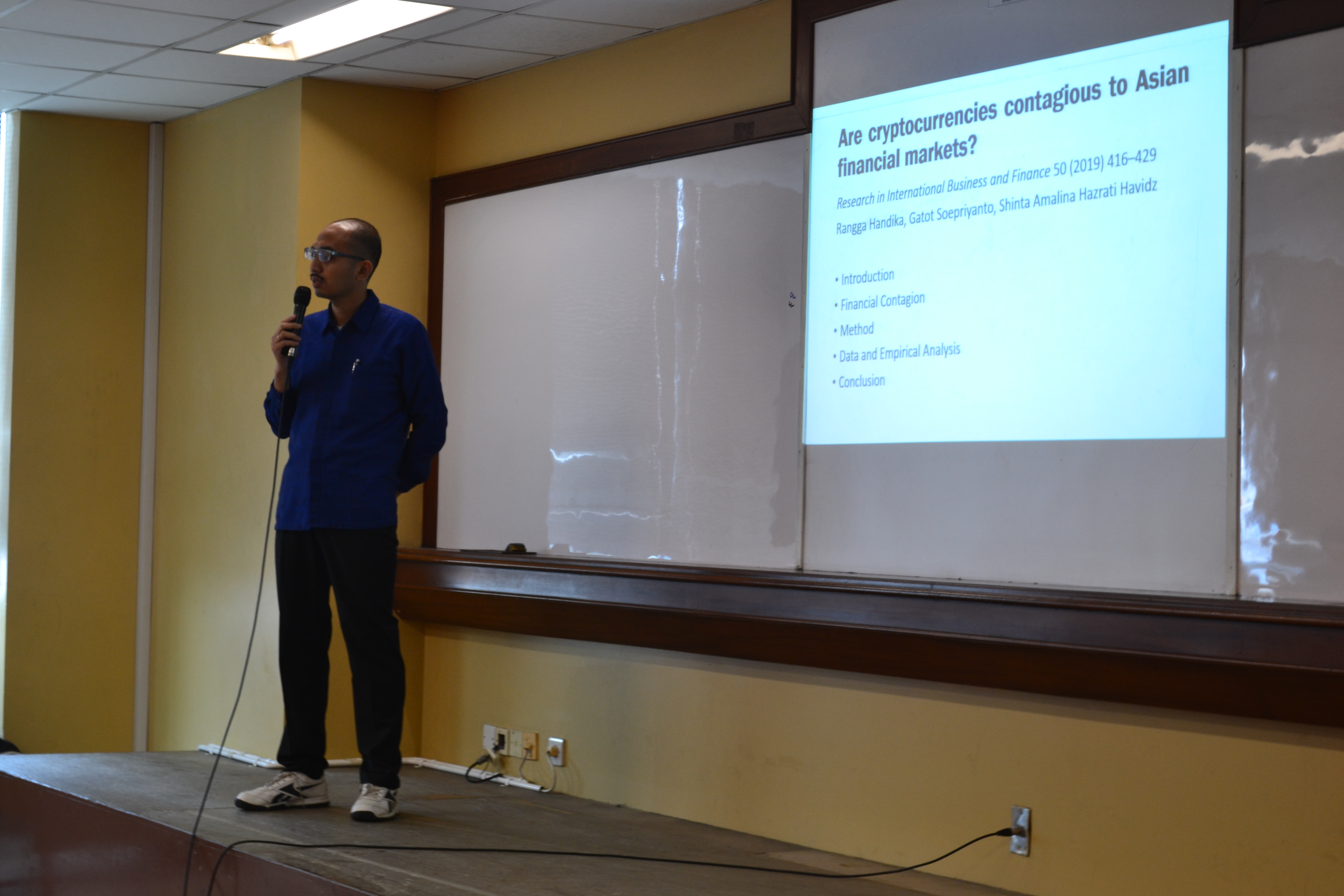 Acara pertama ditutup dengan acara makan siang bersama dan ramah tamah antara peserta seminar dengan Bapak Rangga.
Berlanjut ke bagian kedua yaitu workshop "Introduction to R". R adalah suatu program analisa data yang cukup terkenal seperti SPSS, Eviews, MetLab, dll. R menggunakan bahasa pemograman untuk menjalankan perintahnya. Menurut Bapak Rangga, R adalah aplikasi yang cukup kuat untuk menjalankan berbagai macam regresi data secara lengkap. Di awal memang akan ada kendala untuk membaisakan diri menggunakan R, tetapi dengan tekun berlatih, maka tidak akan ada kendala. Dalam workshop ini, para peserta mendapat kesempatan untuk mencoba menggunakannya hingga sampai regresi yang dasar.
Acara kemudian ditutup dengan berfoto bersama antara Bapak Rangga dengan seluruh peserta seminar pada hari ini.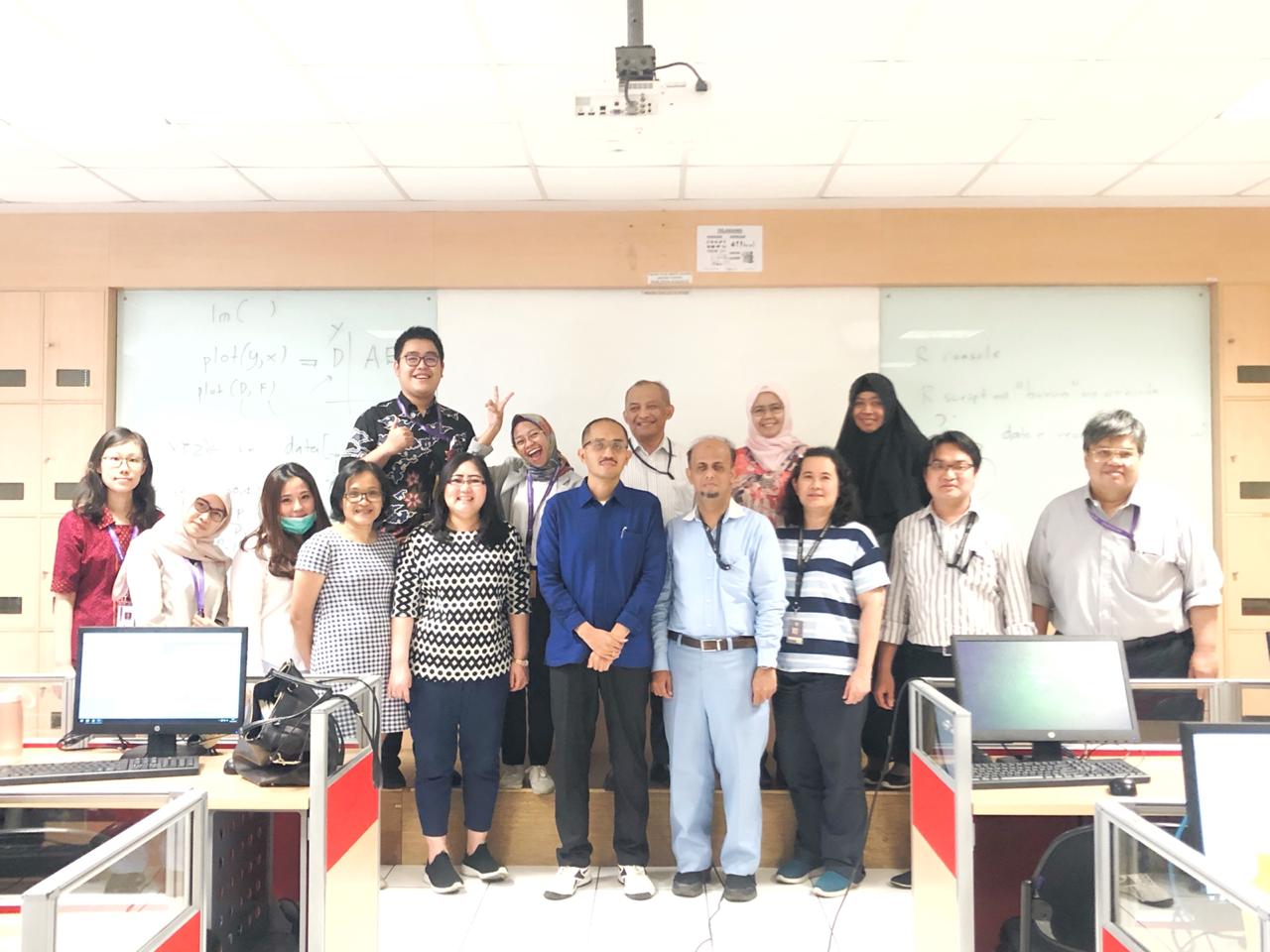 AW