DOSEN BINUS MASUK DESA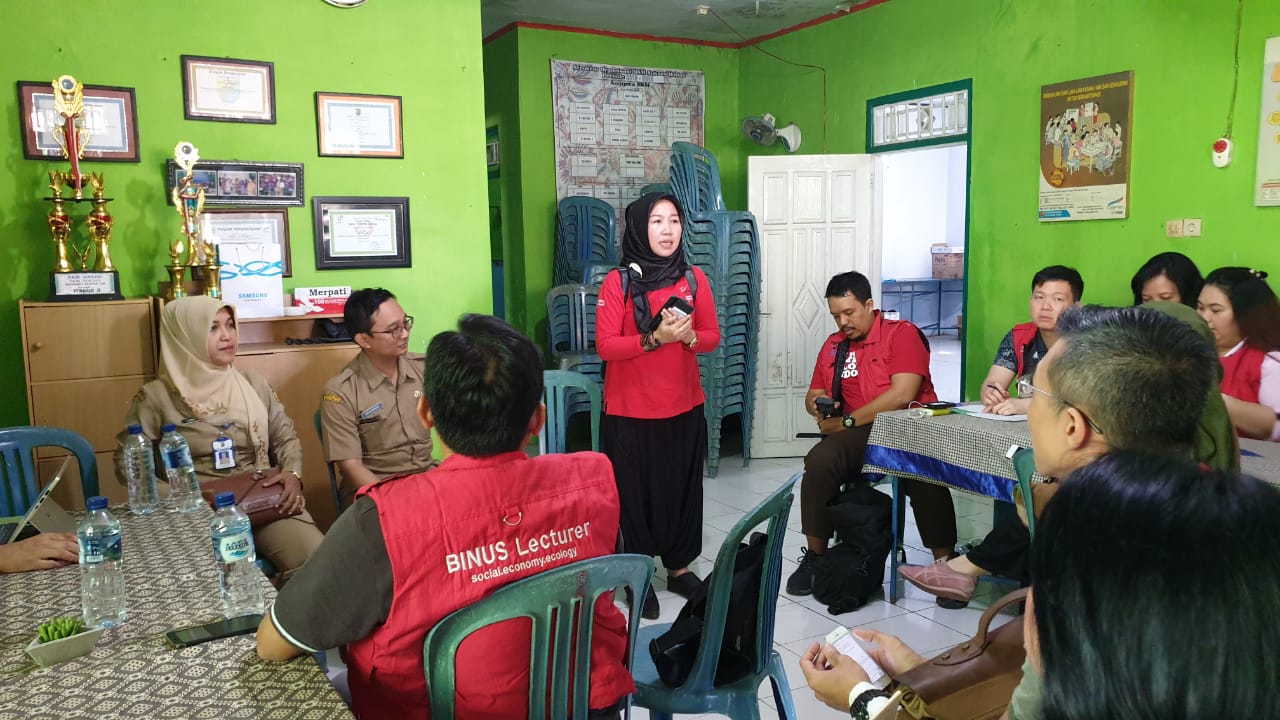 Sebagai bentuk pelayanan bagi masyarakat, maka BINUS University tidak henti-hentinya melakukan kegiatan yang bermanfaat. Adapaun salah satunya di Jl. Rasamala Raya 1 no 1A, Kota Pekalongan, Jawa Tengah. Dari Faculty of Ecomomics & Communication BINUS, dimana akuntansi diwakili oleh Ibu A.S.L. Lindawati, Ph.D., selaku Head of Accounting Program. Beliau memberikan penyuluhan yang bermanfaat bagi penduduk desa.
Diharapkan dengan adanya program ini, potensi dari desa menjadi terangkat, seperti:
Destinasi wisata di Sungai Loji dan kuliner hasil laut
Pusat industri perikanan dan batik (berikut dengan wisata berbasif kearifan lokal)
Festival tahunan, seperti Syawalan, Open House, Lopis (Lopis raksasa pada hari ke-7 Bulan Syawal) hingga Festival Jlamprang.
Semoga dengan adanya kegiatan ini semakin memajukan daerah yang ada di Indonesia.
MSD