Dr. Meiryani Presentasi Hasil Penelitian di ICOBAR 2019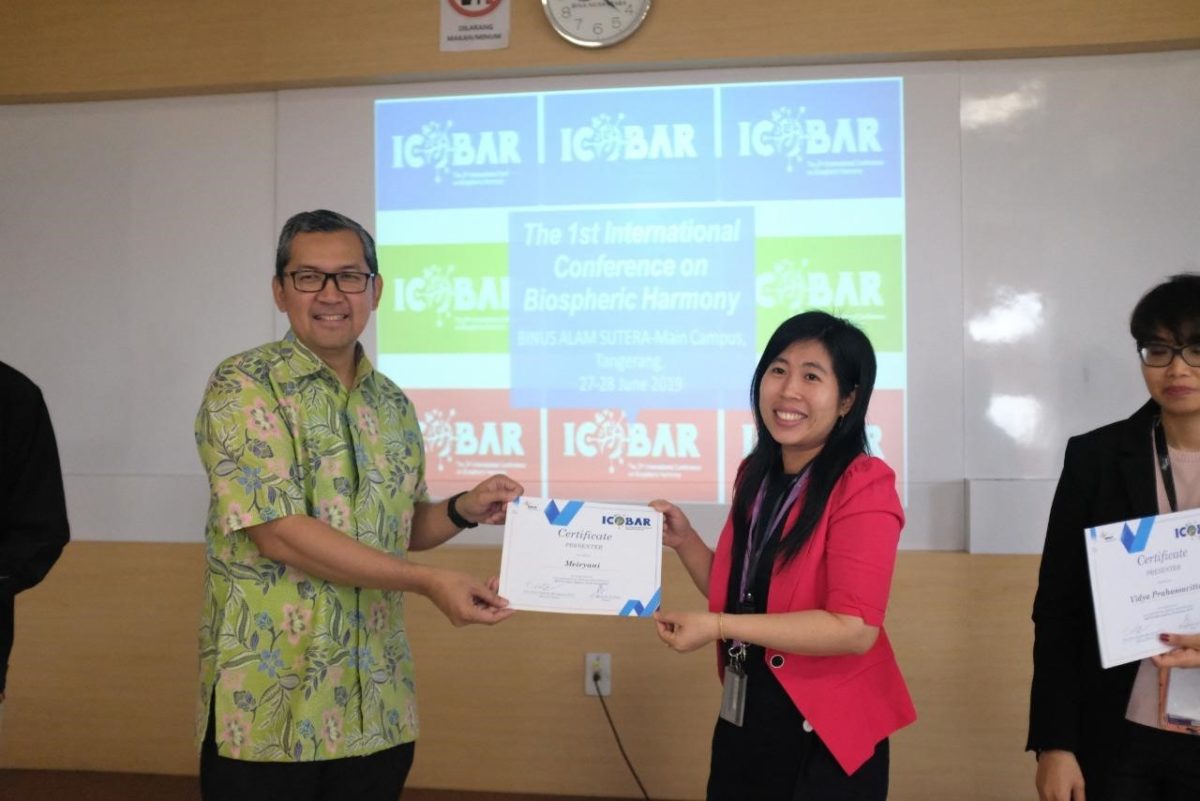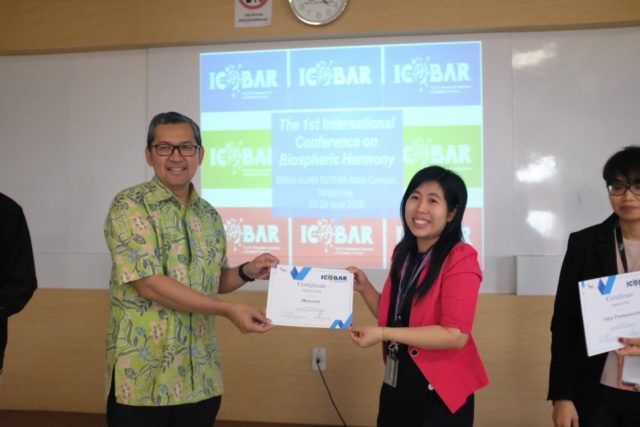 Sebagai salah satu wujud dari catur darma perguruan tinggi, dosen diwajibkan untuk melakukan penelitian dan mempublikasikan hasil penelitiannya sehingga dapat bermafaat bagi civitas akademik dan masyarakat. Berangkat dari kewajiban tersebut, Dr. Meiryani dosen Prodi Akuntansi Universitas Bina Nusantara membuat penelitian berjudul "The Influence of Change Management on The Accounting Information System". Penelitian dalam bidang Accounting Information System tersebut dipublikasikan pada International Conference on Biospheric Harmony (ICOBAR 2019). International Conference yang hasil publikasinya terindeks Scopus tersebut, diadakan pada tanggal 27-28 Juni 2019 di Universitas Bina Nusantara Kampus Alam Sutera.
International Conference on Biospheric Harmony tersebut dihadiri pemakalah maupun key note speaker dari berbagai negara di dunia. Key note speakers yang hadir adalah Fitrian Ardiansyah dari IDH Indonesia, Farhan Helmy, CEO Ascosy Laboratory dan Prof. Gary Latham dari University of Toronto, US. Turut hadir dalam acara tersebut, Prof. Tirta Mursitama selaku Wakil Rektor V dan juga Direktur Research Technlogy & Transfer Office Universitas Bina Nusantara.
Semoga dengan adanya publikasi penelitian dari Dr. Meiryani ini dapat makin meningkatkan motivasi dari dosen-dosen Prodi Akuntansi Binus untuk melakukan penelitian dan publikasi hasil penelitian
(BLH)