JOINT MEDIA RELEASE: INDONESIA AND SINGAPORE STRENGTHEN COOPERATION IN FINTECH
Joint Media Release: Indonesia and Singapore strengthen cooperation in FinTech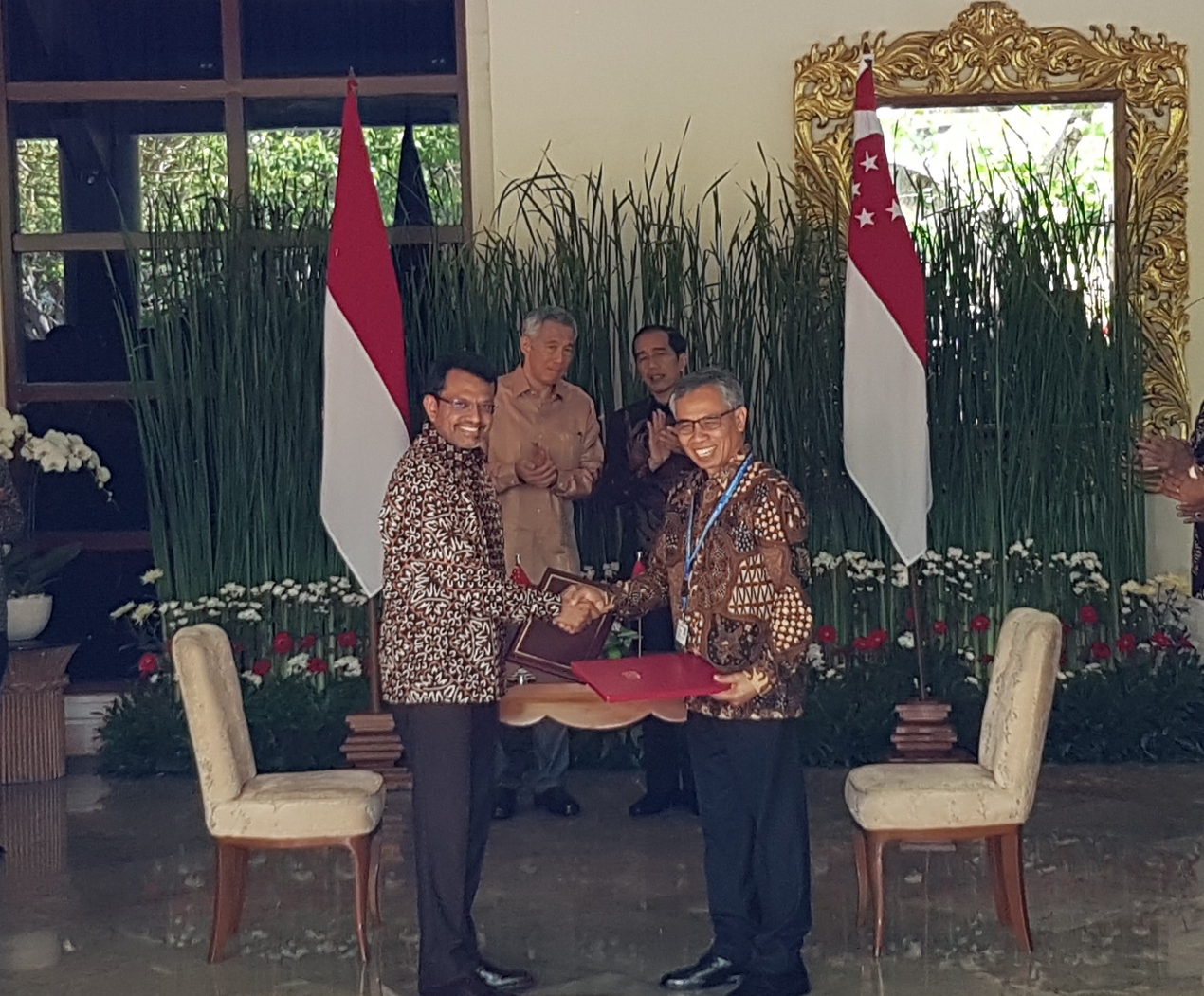 Joint Media Release
Indonesia and Singapore strengthen cooperation in FinTech
Bali, 11 October 2018. The Monetary Authority of Singapore (MAS) and the Financial Services Authority of the Republic of Indonesia, Otoritas Jasa Keuangan (OJK) today signed a Memorandum of Understanding (MOU) to strengthen cooperation in FinTech and foster innovation in financial services between Indonesia and Singapore.
1.         The MOU will facilitate information sharing on emerging FinTech market trends and developments, and promote joint innovation projects between both countries. As part of the MOU, both authorities will establish a framework to help FinTech companies better understand the regulatory regime and opportunities in each jurisdiction. This will lower the barriers of entry for FinTech companies interested in entering the other's market.
2.         Mr Wimboh Santoso, Chairman of Indonesia Financial Services Authority, said, "We look forward to fostering a closer collaboration with MAS to support the development of FinTech and innovative financial services across the two jurisdictions."
3.         Mr Ravi Menon, Managing Director, MAS, said, "Singapore and Indonesia have vibrant FinTech sectors, and MAS and OJK share a common interest in promoting innovation in financial services to enhance financial inclusion within the region. This MOU presents a good opportunity to strengthen cross-border efforts to promote the FinTech ecosystem in ASEAN."
4.         The signing of the MOU took place on the sidelines of the Indonesia-Singapore Leaders' Retreat on 11 October 2018.
https://www.ojk.go.id/id/berita-dan-kegiatan/siaran-pers/Pages/Joint-Media-Release-Indonesia-and-Singapore-strengthen-cooperation-in-FinTech.aspx
MSD