International Lecture untuk Mahasiswa Akuntansi @Binus Bekasi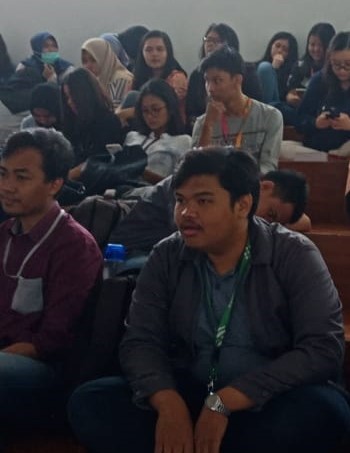 Pada hari kamis tanggal 6 Desember 2018 mahasiswa Teknologi Akuntansi, Binus@Bekasi berkesempatan mengikuti international lecture dengan pembicara Mrs Marie Ann C. Jimminea, MBA of St. La Sale University, Bacolod City, Philippine, dengan topik "The Importantce of Financial Modelling: Use Excell with VBA Application".
Kuliah internasionl ini diselenggarakan secara online via webex bersama sama dengan mahasiswa Binus Alam Sutera dan Mrs Marie Ann secara online dari Philipina. Dikampus Binus Main Campus, acara dimulai pukul 9.00 pagi di ruang tribun R.413 dan selesai pukul 11. Dengan jumlah peserta 60 mahasiswa. Terdiri dari mahasiswa Akuntansi dan juga mahasiswa jurusan Bisnis Manajemen.
Terima kasih kepada bu Echa, semua TIM IT, Operation, bu Maya, dan semua pihak yang telah membantu terselenggaranya acara ini hingga berjalan lancar, Semoga next lecture akan berjalan dengan lebih baik lagi.