Accounting and Finance Assistant Recruitment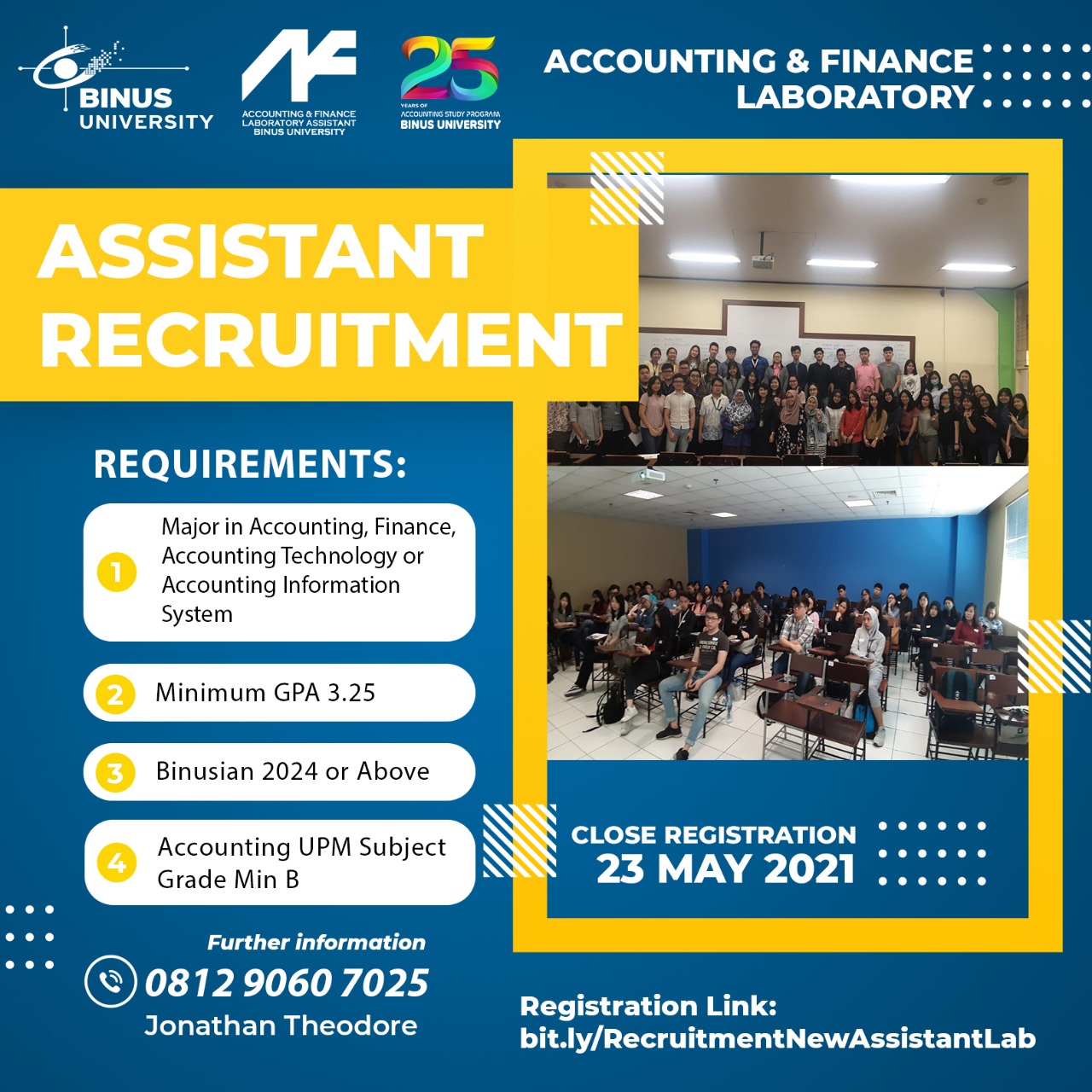 OPEN RECRUITMENT!
Halo, Binusian! Apa ada yang bertanya, kapan ya saya bisa bergabung sebagai Accounting and Finance Laboratory Assistant? Jawabannya: Sekarang!
Bagi Binusian 2023 dan 2024 dengan jurusan Accounting, Finance, Accounting Technology dan juga binusian 2022 hingga 2024 dari jurusan SIAK yang memiliki GPA minimal 3.25 serta memiliki nilai minimal B dalam mata kuliah UPM bisa segera mendaftarkan diri untuk menjadi laboratory assistant dengan melakukan registrasi melalui link berikut:
bit.ly/RecruitmentNewAssistantLab.
Seluruh proses akan dilaksanakan secara online.
Butuh informasi lebih lanjut? Bisa segera contact Jonathan Theodore Kesuma di +62 81290607025. Proses pendaftaran akan ditutup pada 23 Mei 2021.
Jangan sampai kelewatan, ya!