Binus Visit World Bank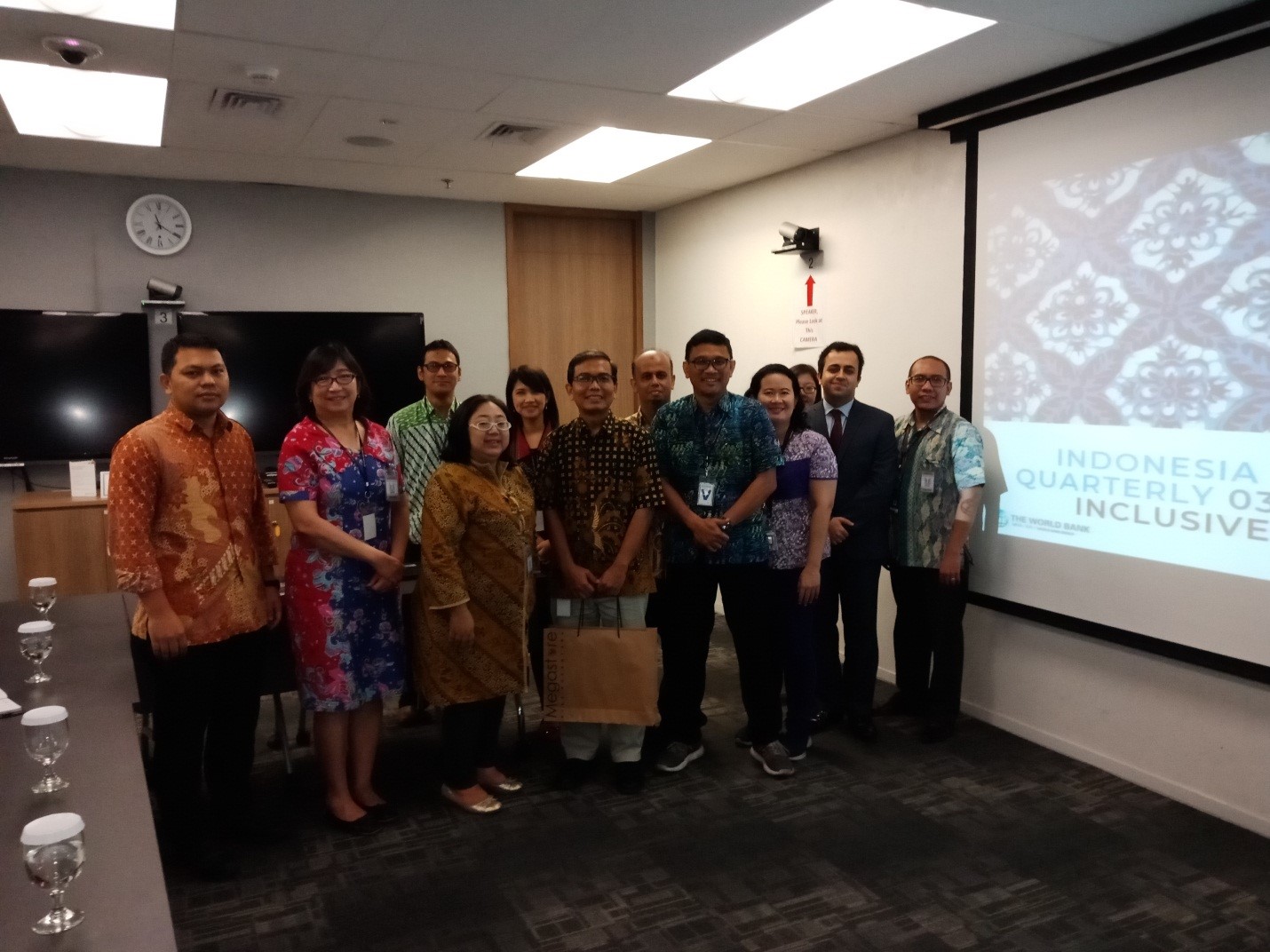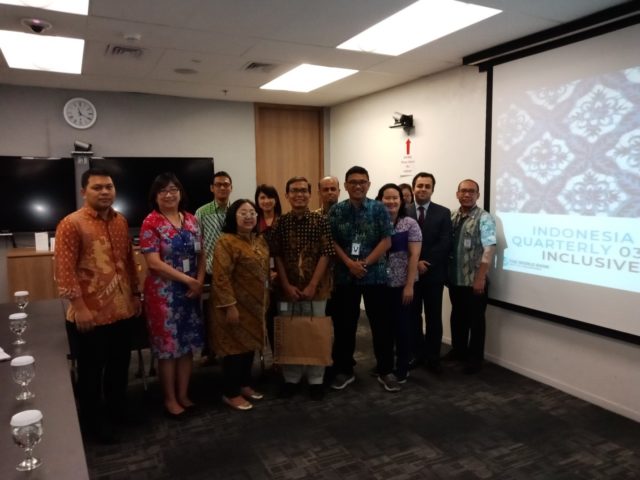 Pada tanggal 18 April 2018, tim dosen Binus yang bernaung dibawah Faculty Economic and Communication mengadakan kunjungan ke World Bank yang berlokasi di Gedung Bursa Efek Jakarta lantai 12. Kami senang sekali karena bisa mendengarkan materi yang di bawakan oleh pak Unggul Suprayitno dan pak Jaffar Al-Rikabi.
Pak Unggul menjelaskan peranan World Bank di Indonesia. World Bank adalah institusi keuangan international yang berfungsi membantu negara negara dunia ke-3 dalam bidang keuangan supaya negara tersebut berhasil mengatasi masalah ekonomi dan sosialnya dan memberikan nasihat masalah keuangan supaya negara tersebut bertambah makmur. Seperti yang disampaikan pak Unggul dalam bahasa Inggris Kegiatan World Bank adalah Analytical Advisory Activities, Donor Coordination for development & reconstruction, Grants Mobilization, Technical Assistance for Sector Work, dan Capacity Building for Governance, Reconstruction & Service Delivery.
Ada 5 organisasi dibawah World Bank yaitu: IBRD(International Bank for Reconstruction and Development), IDA(International Development Association), IFC(International Finance Corporation), MIGA(Multilateral Investment Guarantee Agency), ICSID(International Center for Settlement of Investment Dispute).
Contoh penggunaan dana dari World Bank adalah pembangunan jembatan di daerah terpencil supaya masyarakat bisa saling terhubung, penyediaan air bersih melalui pemasangan pipa, program pendidikan melalui bantuan riset.
– KDW