PASSAGE TO ASIAN(P2A) WITH FINANCE CLUB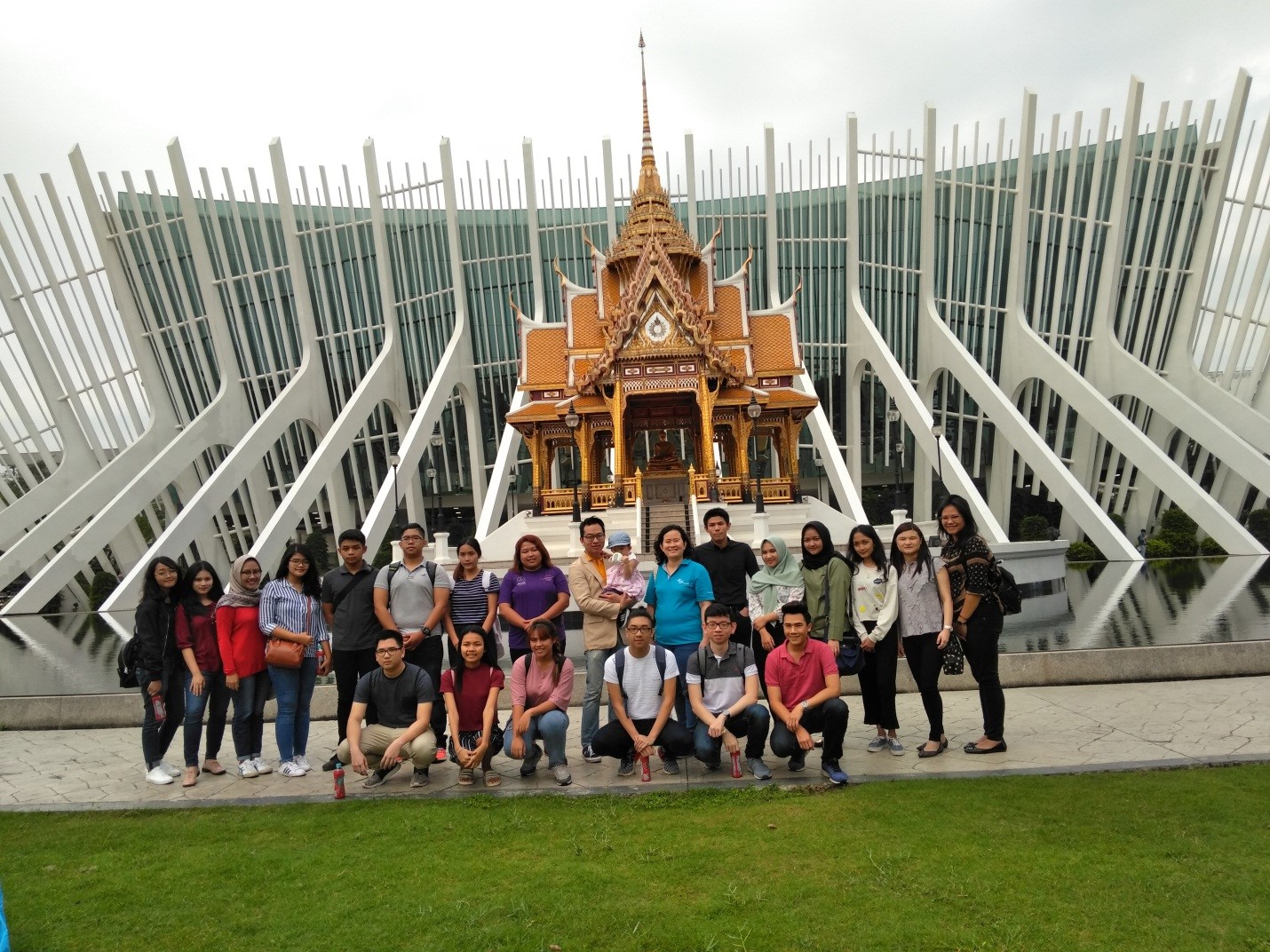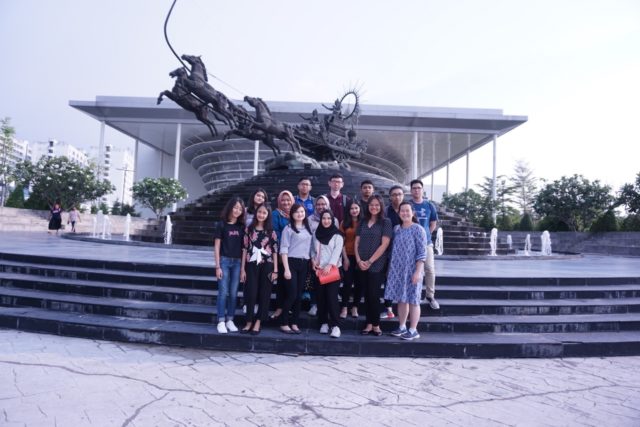 Pada tanggal 7-10 Maret 2018, Finance Club mengikuti P2A di Rangsit University, Thailand. P2A adalah program kerjasama beberapa universitas di negara ASEAN. Tujuan program P2A adalah pertukaran kebudayaan, meningkatkan solidaritas antar anggota ASEAN, melestarikan kebudayaan negara negara ASEAN, menghargai perbedaaan, persahabatan dan kerjasama yang baik antar mahasiswa berbagai negara di ASEAN.
   Kegiatan yang kami lakukan adalah mendengarkan seminar mengenai kebudayaan Thailand, pola kehidupan yang berkaitan dengan sejarah,budaya dan ekonomi di Thailand. Kita belajar memasak dan membuat beberapa kudapan tradisional Thailand. Kami juga mengunjungi Bangkok Bank dan mendengarkan ceramah mengenai perekonomian di Thailand dibandingkan dengan Indonesia. Selepas dari Bangkok Bank kita mengunjungi Istana Raja dengan menyaksikan winter festival dimana festival ini diadakan 1 tahun sekali dan masyarakat Thailand datang dengan memakai pakaian tradisional mereka. Kami semua sangat menikmati acara ini ditambah dengan ada "Thai street foods" . Tak hanya itu saja, kami juga mendapat class lecturing tentang akuntansi dengan topik " Depreciation, Depletion,Amortization methods and use".
   P2A ini memberi banyak manfaat kepada kami mengenai perbedaan, persamaan yang ada di negara ASEAN dan kami pun mendapat banyak teman-teman baru. Tak terasa 4 hari berlalu dan kami harus pulang lagi ke Indonesia tentunya kami sekarang lebih kaya akan wawasan mengenai kebudayaan Thailand. Terima Kasih buat semua pihak yang mengorganisasi kegiatan P2A ini dimana wisata ini penuh pengayaan terhadap kebudayaan,workshop dan pengajaran.