Bambang Leo Paper Presentation in Guangzhou China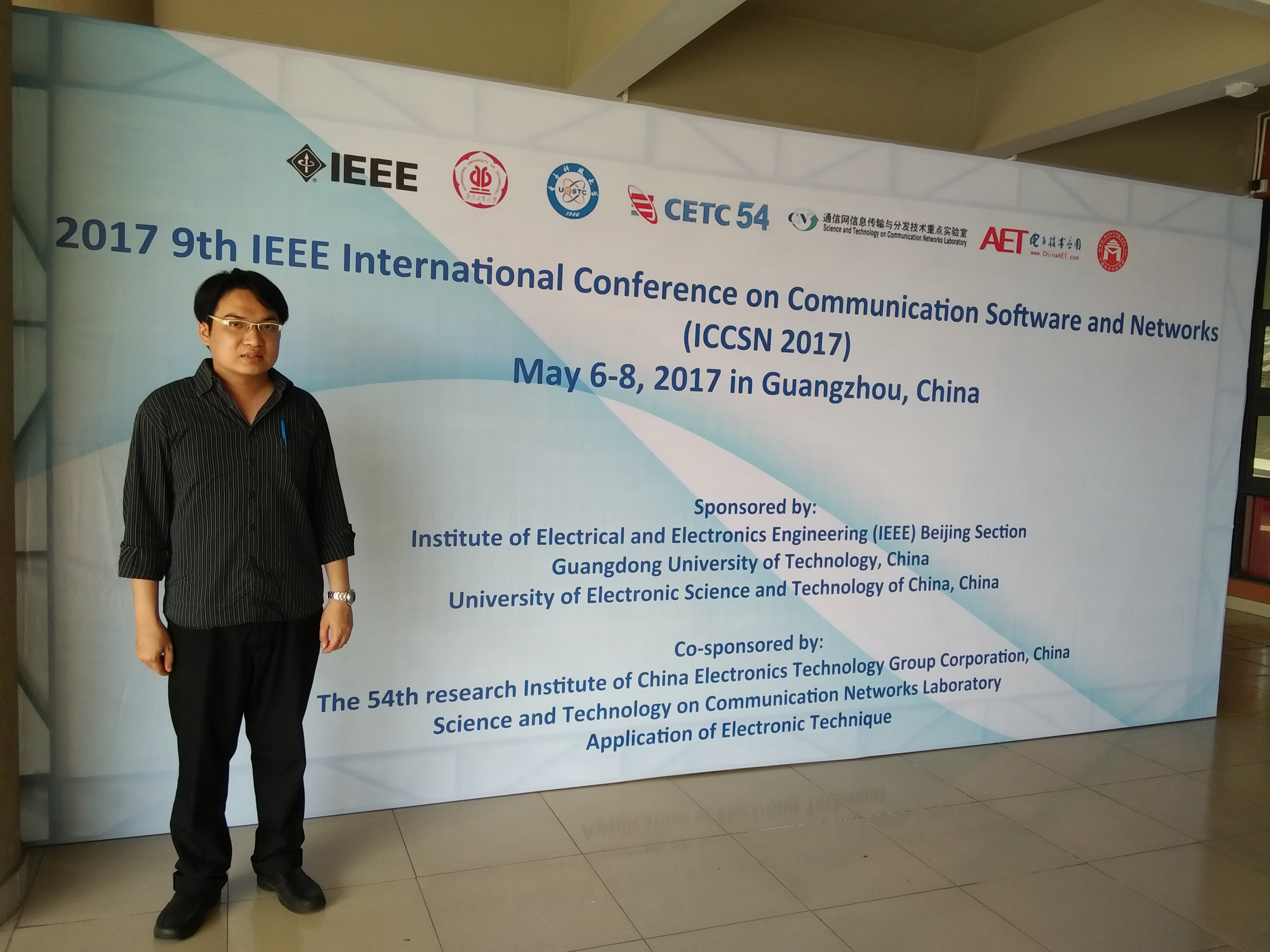 Paper Presentation on "2017 9th IEEE ICCSN", May 6-8, 2017 in Guangzhou China
Pada tanggal 6-8 Mei 2017, Bambang Leo Handoko Dosen Accounting Universitas Bina Nusantara mempresentasikan paper penelitian dengan judul The Effect of Third Party Auditor and Quality Audit Service Through Cloud Storage Security to Cloud User Trust. Paper tersebut merupakan hasil penelitian dari tiga orang dosen peneliti, yaitu Bpk Bambang Leo Handoko, Ibu Rindang Widuri, dan Bpk Haryadi Sarjono. Paper tersebut dipresentasikan pada International Conference on Communication Software and Networks (ICCSN 2017) yang diselenggarakan di Guangzhou, China.
Penelitian tersebut menjelaskan tentang peran auditor dalam mengaudit keamanan sistem pada cloud storage yang saat ini semakin banyak digunakan sebagai media penyimpanan data. Dewasa ini eksternal auditor tidak hanya mengaudit laporan keuangan perusahaan saja, melainkan jasa-jasa audit lainnya seperti audit sistem informasi. Adanya jasa audit cloud storage tersebut dikarenakan demand atau permintaan dari pihak user. User dalam penelitian ini adalah perusahaan pengguna layanan cloud storage yang ingin memastikan keamanan data mereka.
Bertindak sebagai tuan rumah (host) dalam conference tersebut adalah Guangzhou University of Technology dan University of Electronic Science and Technology of China (co-host) Keynote speaker dalam conference tersebut antara lain: Prof Yang Xiao dari University of Alabama, USA, dan Prof Xu Huang dari University of Canberra, Australia. Conference tersebut juga menghadirkan beberapa orang moderator, salah satu moderatornya adalah Prof Nobuo Funabiki dari Okayama University Japan. Pemakalah yang hadir dalam conference tersebut datang dari berbagai negara, antara lain: China, Jepang, Mauritius, Australia, Amerika Serikat, Yaman, Afrika Selatan, Indonesia dan negara lainnya.
BLH