Global Festival of Learning 27 March 2017 – Bournemouth University UK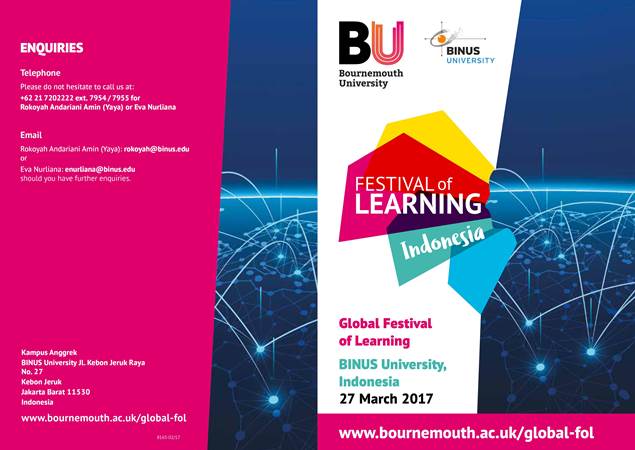 Warmest Greetings from BINUS International Office,
We are delighted to announce that we are having an international event collaborate with Bournemouth University, United Kingdom (https://www1.bournemouth.ac.uk/).
The event name is "Global Festival of Learning" that will be held on:
Day and date     : Monday, 27 March 2017
Time                       : 8.30 AM – 4.45 PM
Venue                  : Anggrek Campus, BINUS UNIVERSITY (http://binus.ac.id/anggrek-campus/)
RSVP                     : https://goo.gl/iEU3Yq
For further information kindly download the flyer in this link: https://goo.gl/bSIv8K
This event is open for BINUS students, lecturers, staffs, and partners.
Thanks for your kind attention and cooperation. We are waiting for your participation.
TL