Training Asisten Dosen Akuntansi dan Finance Periode Genap 2017/2018 (DAY-2)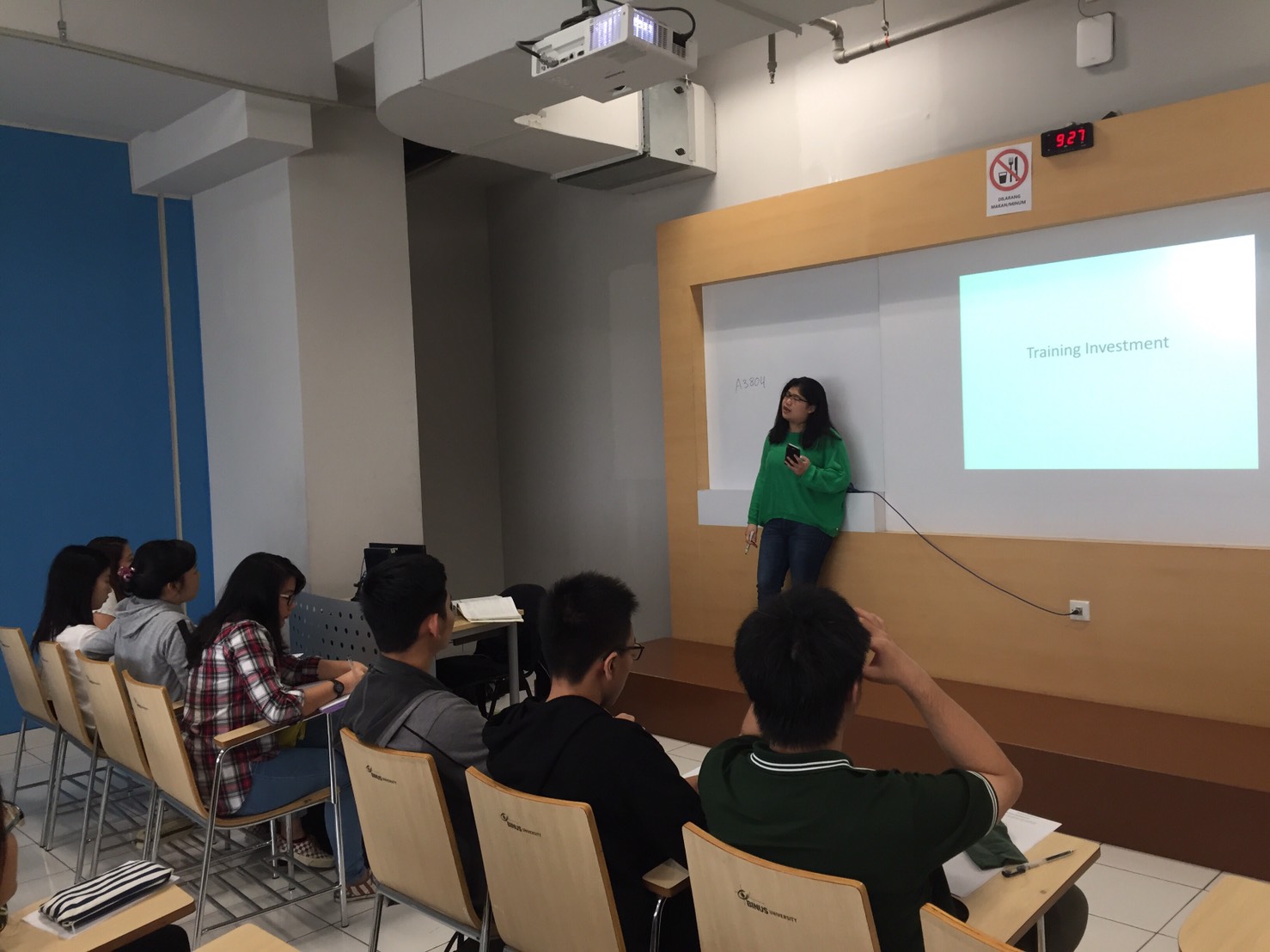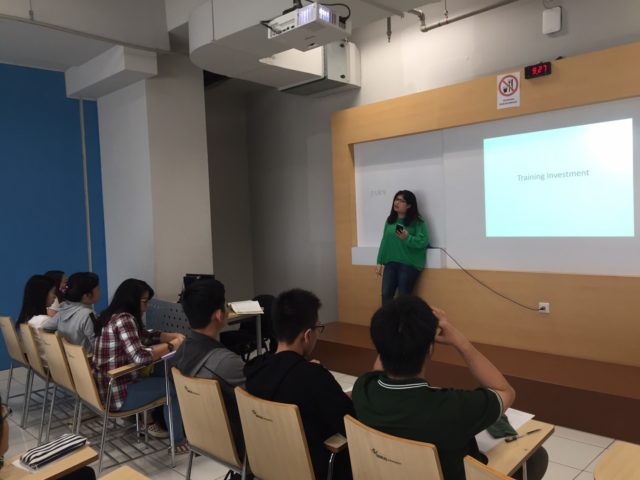 Pada hari kedua training, para asisten mendapat pelatihan mengenai mata kuliah Investment Analaysis and Portfolio Management dan juga materi Accounting Application Laboratory. Materi kali ini dibawakan oleh para asisten senior, yaitu: Gracella Tanujaya Tjhin dengan materi investment dan juga Wilson Pribadi dengan materi AAL.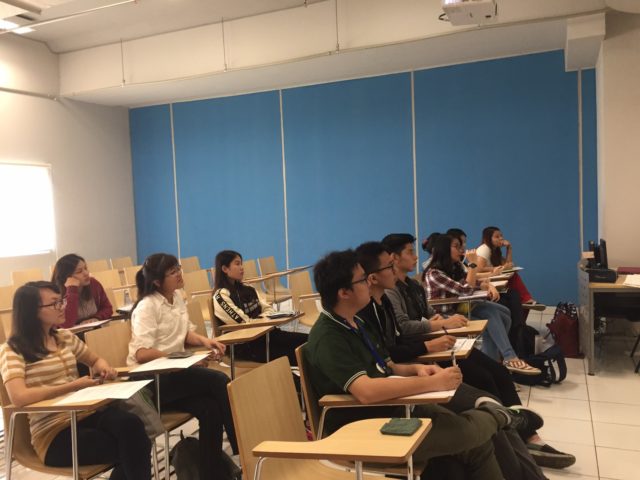 Training kedua ini dilaksanakan di Kampus Binus Alam Sutera, dimana training ini dimulai pada pukul 9 pagi dengan materi pertama Investment, dimana trainer membawa materi sehubungan dengan teori dasar dan juga penghitungan mengenai valuation of company performance. Sedangkan pada sesi kedua, trainer membawa materi berkaitan dengan pengoprasian excel dan juga software MYOB.
kd